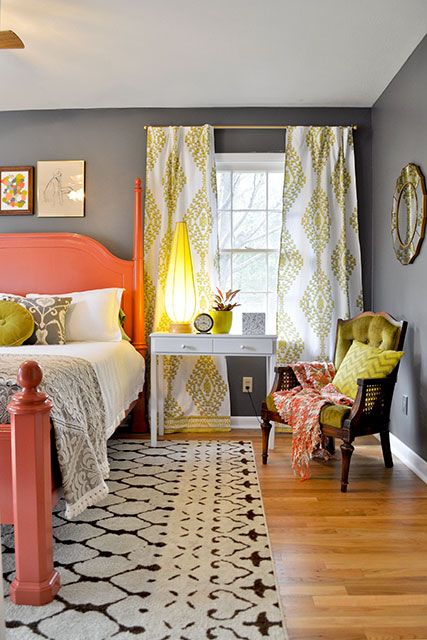 Flooring trends, like other interior design trends, come and go, even though some have more longevity than others.
Every year, it seems there are new must-haves on the market that are really changing the way homes look from the inside out.
And one of the most important aspects of any design scheme is the flooring, so it should come as no surprise that certain options are the go-to choices for 2015 above others that have been popular in the past.
Heated Flooring
Heated flooring is an elegant addition to any home, whether you currently have tiles or hardwood flooring. And with so many companies, such as elleganthomedesign.com, now offering heated flooring for every room in your home, you can make this upgrade in 2015.
Why bother with heated flooring? Well, first off, it will make your feet feel comfortable even during the coldest winter months, and this could be a much-needed relief in rooms like your bathroom and kitchen.
But, more importantly, heated flooring can actually help you save money on your heating bill because it heats a room from the ground up. And it's surprisingly durable so it will last a long time.
Dark Colours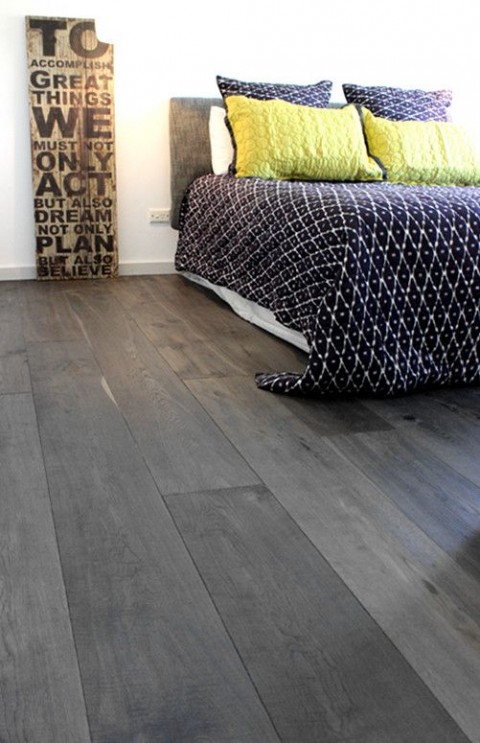 Dark hardwood flooring is also a popular trend for 2015, as it provides a classic yet contemporary appearance in any room. The darkest option is ebony, though a very dark brown, such as an espresso hue, is also hugely popular.
Whichever you choose, if you have dark flooring, it's sure to make a statement, and it will work great contrasted against white cabinetry in the kitchen, which is also trendy right now.
Just be aware that darker flooring could be harder to maintain and keep clean because dust, scratches, and dirt can show up more easily. So if you do opt to have this flooring installed, you may need to take steps to clean it more often.
Wider Planks
Wider wooden planks are great for any space, but they're a perfect choice for smaller rooms because they'll make the area look bigger than it is.
Wide planks are also contemporary, whether you go with very wide planks or those that are slightly wider than your average planks.
So, depending upon your room and your preferences, go ahead and go wide with 6″ or even 7″ planks that will really make a statement.
Bamboo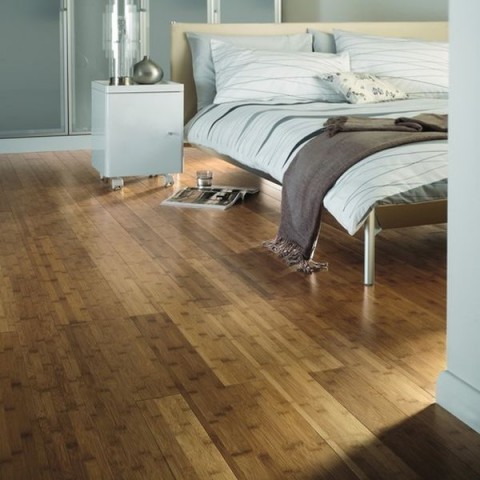 Bamboo flooring has become increasingly popular over the last few years, especially as more and more homeowners are looking for an eco-friendly option to decorate every room in their homes.
And bamboo flooring can also work well in bathrooms and kitchens, where a lot of moisture can develop, because it's more water-resistant than other hardwood options.
The latest trends in bamboo flooring offer a variety of styles and colours to choose from. This flooring is also harder and more durable than most of the hardwood options available, which means it will last longer and look great for longer.
No matter what you choose, just remember that flooring trends come and go, so don't make a design choice because it's the "in" thing to do; make the choice because you really love the way it will make your home look and feel.