The time comes when you fancy a change, but not everyone has the budget to throw money into their property.

Granted, there are times when you could up sticks and move to a bigger or nicer home but property prices often mean that relocating is out of the question.
What's the answer? Well, there are ways to remodel your home and give it a makeover so all is not lost. Here are some options that you can do, even on the tightest of budgets.
How Far Do You Want to Go?
The big question is how far do you want to go with your remodeling? Do you need to create extra space or will a simple makeover suffice?
It's important to build a plan around what you need and stick to it, rather than have an ongoing project which can spiral out of budget.
Within this plan you need to add at least a 20% buffer into your budget for unexpected expenses, this might seem like a lot but you might well need it.
If, when you've finished your remodeling, you've come in under budget then this can be your bonus for a job well done!
Small Home Renovation Projects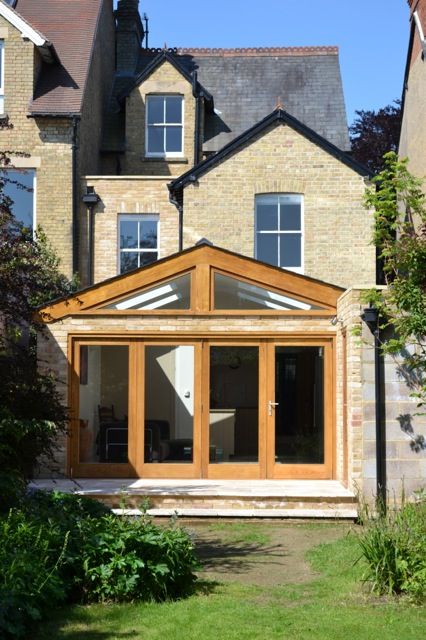 Image Source
There has been a surge in small works projects just lately, as people are finding it cheaper to extend rather than move. Not only does this mean that you don't have the hassle of relocating, it also adds equity to your property should you decide to move in the future.
For this you will need to contract a builder to undertake the work, that's if you want it doing quickly and with the minimum of fuss. You can save money, however, by doing some of the work yourself.
Digging foundations for example will move the project on, as will tidying up at the end of the day. The benefit of contracting the work out is that you will know how much it will cost you from the start.
If you aren't in a big rush you can do some of the work yourself and only employ trades as and when you need them. This only works if you are competent enough to start with, otherwise it can end up costing you money to fix your mistakes. If you aren't sure then you'd best leave it to the professionals.
Larger projects are more expensive. However, loans can be available, and if you don't qualify on your own, you can ask a family member to act as a guarantor on your loan.
Simple Makeovers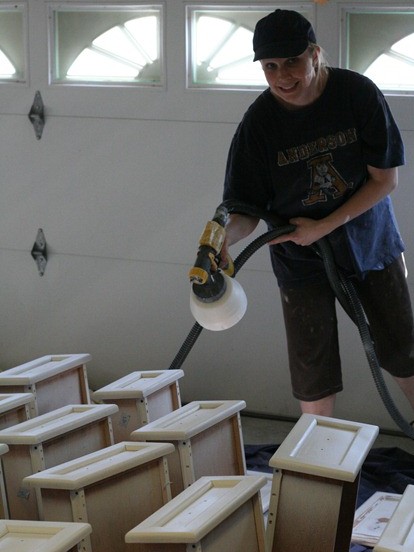 Image Source
If you don't need extra bedrooms, and are more than happy with the space you have, then the easiest option is to give your home a simple makeover. The most common rooms to remodel are the kitchen and bathroom.
Your kitchen might be looking a bit tired and dated, so what can you do? The easiest option here, is to just paint your cabinet doors and fit some new handles. There may be nothing wrong with the carcasses so replacing them is a wasted expense.
With your bathroom and kitchen, a coat of paint or some new tiles can make all the difference. If you keep an eye out for end of line discounts, or know someone who can buy them on a trade account, this will save you even more money.
Remodeling your home on a tight budget isn't impossible, as long as you stay within your financial limits. Even the smallest changes can make a big difference.
Main Image Source