Guide to cutting costs and giving interior design a personal touch.
Home décor stores always claim to offer 'fantastic prices' and 'buy one get one free' offers in their shops but the prices are still steep and most of us cannot afford the luxury of decorating our homes with such expensive décor. However, this doesn't mean that we can't have nice things in our home.
If you have ever looked at a piece of art and thought that you could probably do it better then here is your chance to prove it! Craft supplies from Homecrafts will help you achieve great ways to revitalise your home by working on some fun and creative DIY designs and creations.
Mug Designs
If you are short on fancy cups then take a few blank mugs and your favourite sharpie pen and start decorating. You can draw some simple pictures such as outlines of sunflowers or butterflies but if you want to make it even more personal, write a little message on the mug for someone special and give it to them as a gift. Once you have finished bake the mug for 30 minutes to make the message last forever.
Garden Baskets Indoors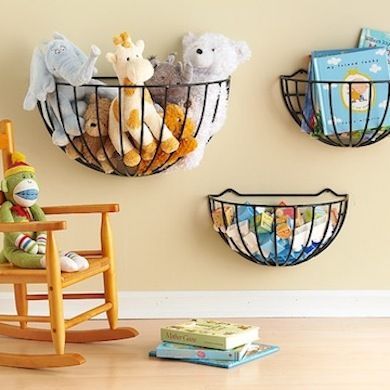 Bring cheap garden baskets indoors to act as storage facilities. Hang them in the kids' bedrooms to store their toys and prevent them from ending up scattered across the floor. Decorate the basket with colourful ribbons to add a touch of colour and to make them more appropriate for indoor use.
Homemade Firefly Lanterns
A beautiful way to recreate the 'fireflies in a jar' look is to make it yourself using glow sticks and glitter. According to www.hexjam.com all you have to do to make these enchanting lanterns is to cut open a few glow sticks and empty the contents into a clean jam jar. After this, add diamond glitter and seal the top with a secure lid. Shake the jar, turn off the lights and watch as your home comes to life with glowing silver fireflies.
Washy-Tape Frames
If you have a lot of photographs and simply can't afford to frame them all, make a collage on the wall and use coloured tape as frames around each photo. This will make your wall more modern and attractive, while it's also a great alternative solution to purchasing dozens of expensive photo frames.
Candles and Wine Bottles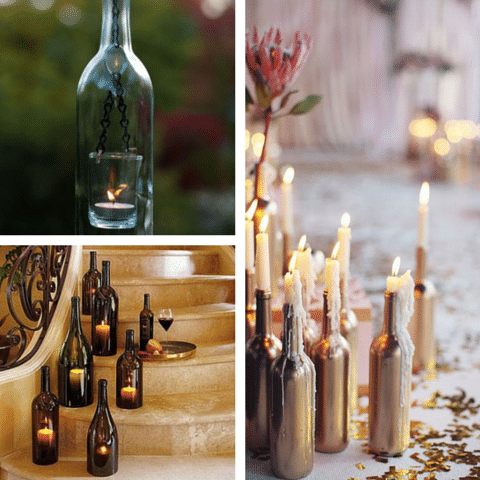 For a romantic touch to the home, use empty wine bottles as candle holders. Long and thin wax candles work best as they easily slot into the bottle and remain there while lit. This is especially perfect if you have friends over and want to create a relaxed atmosphere.
Wall Art
Decorate your walls with stenciled art. For the kids' room, consider adding a few of their favourite Disney characters on the walls to make the interior more colourful. If your room is quite dark, www.styleathome.com states that you can instantly make it seem brighter by hanging a framed mirror directly opposite the window.