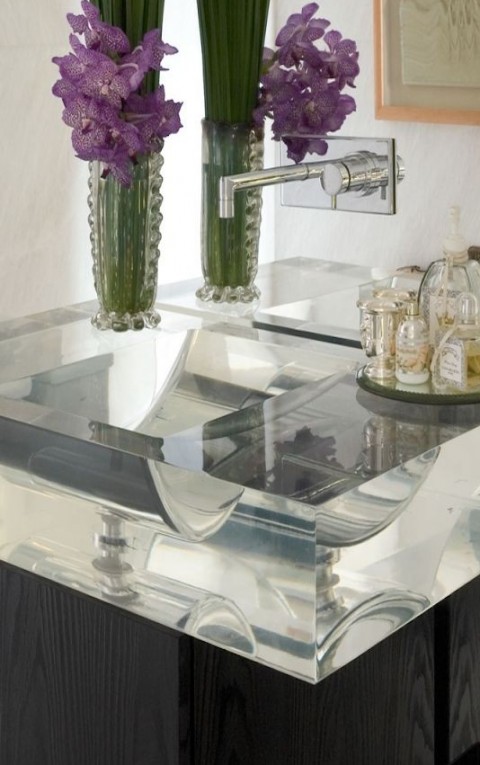 Glass pieces of furniture in the bathroom look effortlessly elegant and stylish.
That's why so many people choose to use glass as the go-to statement material in their bathrooms, and in particular when purchasing a bathroom sink.
With glass being easily molded into different shapes and styles the designs can range from minimalist or classic to very sophisticated or regal.
These ten stylish designer glass sinks represent a handful of the possible designs.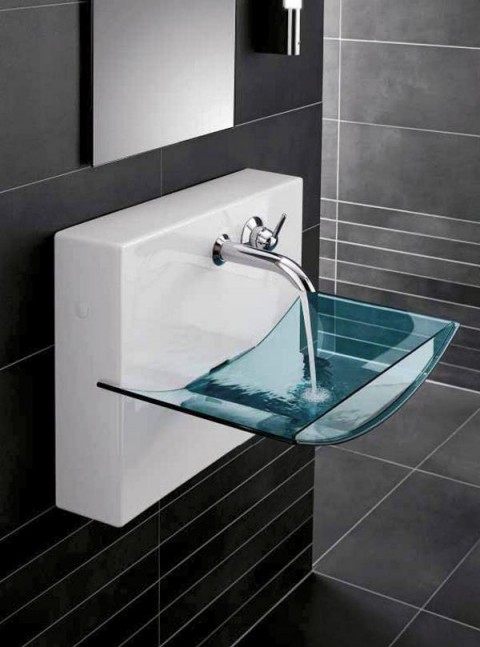 Image Source
With this sink, the position of the white base cleverly enables the designer to place all unsightly plumbing out of view, but still enable access if need be. Leaving what looks like a floating glass sink, to take pride of place without taking up to much space.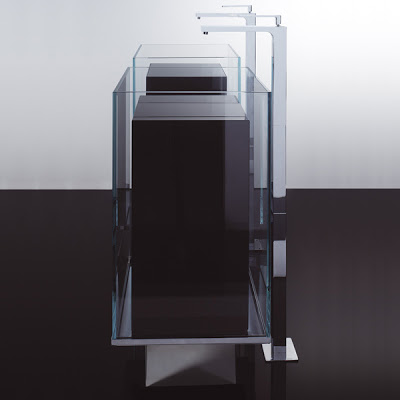 Image Source
Not only will the style of this sink make an impact, but when the water runs over the central pillar it will cascade over the edges like a waterfall, causing a dramatic effect.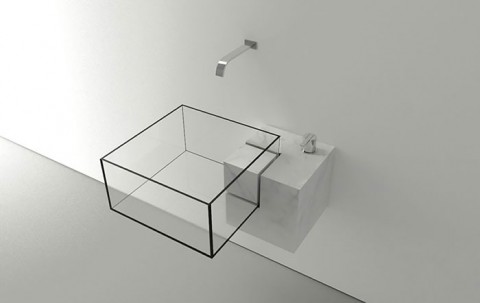 Image Source
This minimalist glass sink could easily be a piece of art on show in a gallery, with its clean geometric lines and coloured edges that help frame the dimension of the sink, this truly is something special.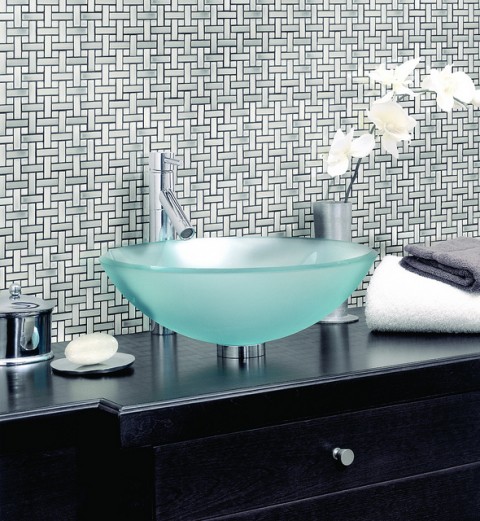 Image Source
Circular glass sinks can add that touch of style whilst still adding a touch of femininity and warmth, especially as glass circular sinks can be found in different colours and textures.
They also work well with the space around them, as you can see from the picture above they can be placed directly on top of any sized bathroom cupboard or attached to the wall as in the picture below.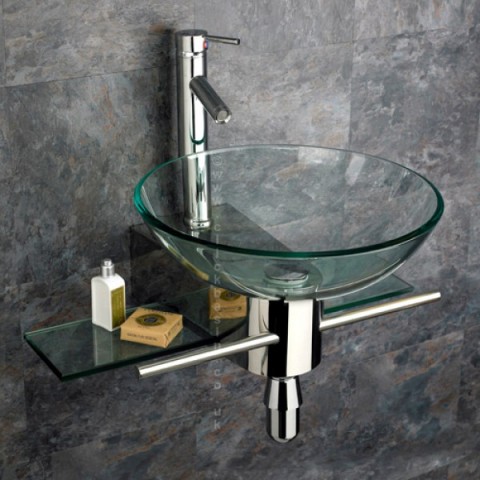 Image Source
This clear glass circular sink could effortlessly make a statement in a minimalist bathroom or look stylish and functional in a bathroom with less space.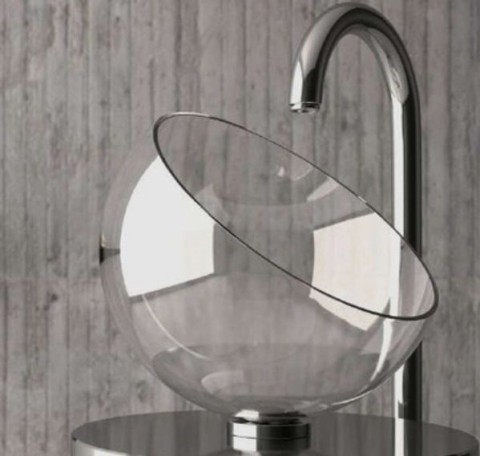 Image Source
The design of this glass bowl shaped sink is all about the curves and the clarity of each object. In some ways each item would look quite lost with out the other, but the curve and style of the chrome faucet and base complement the glass bowl perfectly.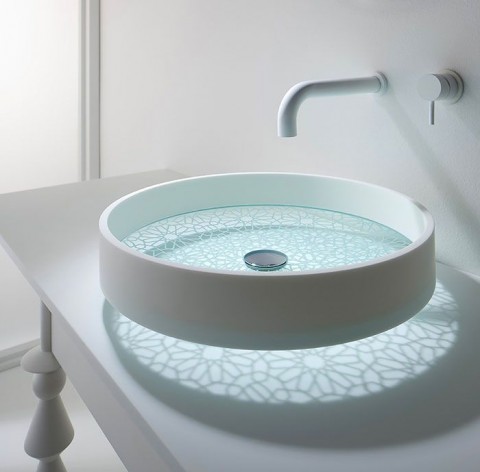 Image Source
Technically this sink is not completely glass, but the design is so stylish, we had to add it. The pattern etched into the glass base gives off a mesmerising reflection that would suit both modern and older styled homes.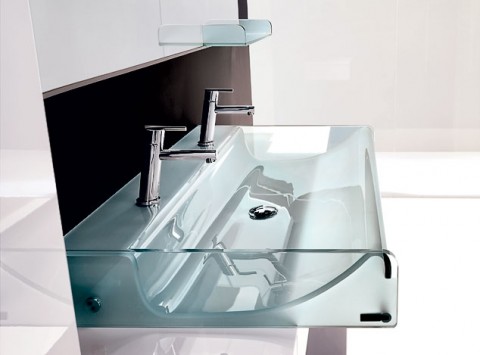 Image Source
Although a large sink, being made of glass means the sink still has a minimalist feel and look about it. So even though you may desire the minimalist look, you don't need to lose out, even if you require something quite practical.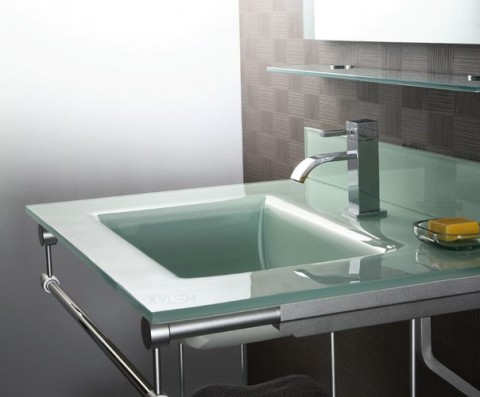 Image Source
With an industrial style to this metal framed glass sink, it would work well in any modern apartment or warehouse conversion.
Main Image Source