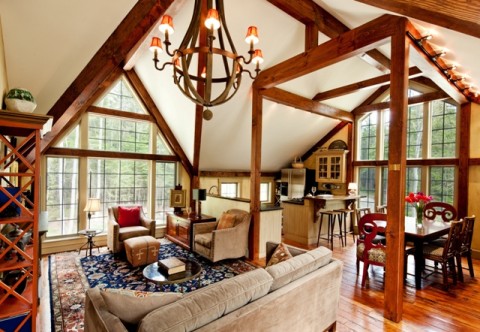 Whether you live in an Edwardian, Victorian or Georgian home, if you restore its original features you could add literally thousands of pounds onto the property's value.
During the 1990's, a lot of period features were ripped out to make way for modern updates, but period details are now back in trend. If you're looking to sell your property or you simply want to keep up with interior design, restoring your home's period features is an excellent idea.
Discovering hidden gems
When you look at the majority of period houses throughout history, you'll see they feature hardwood flooring. If you currently have carpets fitted, it would be a good idea to take them up and see what they are hiding. Often, all the floor needs is a little elbow grease and it will look as good as it did when it was first built. Any broken boards can typically be replaced by older boards that can be found in salvage yards. To finish the look, simply sand the floor before adding a layer of varnish.

Focusing on the windows
The windows of a period property are by far one of the most important features to focus on. It can be difficult upgrading older windows as they tend to feature wooden frames that aren't popular these days. Rather than replacing them, you could always get them refurbished. Sash window draught proofing is an excellent solution to stopping sky high energy bills. They work to help keep the aesthetic benefits of old, timber style windows, while adding more energy efficient benefits to the home.

Bring back those old doors
Similarly, the doors of your home make a significant difference to its period style. Before replacing your doors, double check that you haven't already got the original ones by seeing if there is a board that will pull off. If there is, strip it and then repaint for an original, antique look. Alternatively, you can invest in old period style doors and you can even have some especially built for your home.
These are just a few restorations you can make when trying to regain that period look. It might not be as expensive as you think to restore the property back to its former glory.