If you are planning to visit Australia anytime soon, take some time to look the architecture the country has to offer, you will not be disappointed.
From the traditional to the modern, and from the bizarre to the outstanding, architectural Australia will have a building that will just blow you away.
Berry Sport and Recreation Centre – Berry, NSW
This multi-awarding winning sports complex located in Berry, New South Wales, has recently been awarded the top prize in the Sport category at the World Architecture Festival. The centre offers accommodation for up to 150 people, and has a number of stunning facilities on offer including; an outdoor heated swimming pool, lit tennis courts, climbing walls and ropes courses, as well as a number of other indoor and outdoor recreational activities. Visitors will not leave disappointed.
Horizon Apartments – Sydney NSW
From the internationally renowned architect Harry Seidler, the Horizon Apartments in Sydney, New South Wales, boasts some of the best harbour views the city has to offer. This residential high rise building in Darlinghurst has 260 luxury apartments up for grabs for lucky buyers in the Sydney area. Indeed, the Horizon Apartments have become one of the hottest, if not the hottest, property developments in the Sydney area.
Letterbox House – Blairgowrie, Vic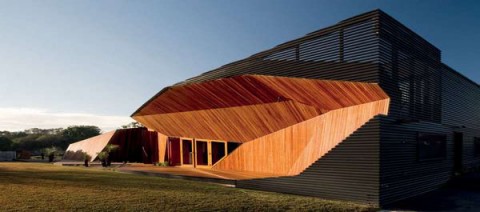 As you walk along the front, with the beach houses on your side, you may notice one that stands apart from all the others. Letterbox House, designed by McBride Charles Ryan, was initially designed to be a family home, however it is far more than that. Its stand out style has earned Letterbox House a place in the Australian Institute of Architects Victorian Chapter Annual Awards.
Melbourne Recital Centre – Melbourne, Vic
Designed by Ashton Raggatt McDougall, the Melbourne Recital Centre is the city's second largest hall devoted to classical music. This beautifully designed and crafted building is part of the Melbourne Recital Centre and the MTC Theatre Complex, complete with two auditoriums, and hosts some of the country's best classical performances.
National Portrait Gallery – Canberra, ACT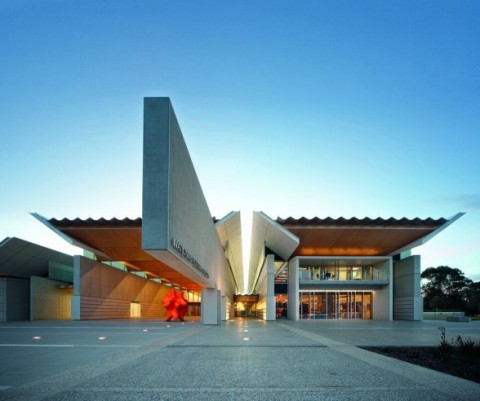 Located across from the National Gallery of Australia, the National Portrait Gallery is all too often forgot as visitors to the National Gallery meander through the queues. Opened in 2008, the National Portrait Gallery is probably one of the most significant buildings to be completed since the completion of the New Parliament House in 1988. It is not just the architecture that earns the plaudits here, the interior design of the building is amazing.
The Sydney Opera House – Sydney, NSW
It just wouldn't be a visit to Australia without taking in the Sydney Opera House. Of course, the Opera House is one of the most popular tourist destinations in Australia, however, it is the architecture of the building itself that should be adored. It certainly has its place as an iconic status of the country, just like Big Ben in England and the Statue of Liberty in the USA.