The ongoing pandemic has had a whole range of diverse effects on modern life. It's changed the way we work, shop and play, and it's even changed the way we get married to one another.
For decades, men (mostly) have been getting down on one knee in some exotic location or other. A fancy restaurant, a sun-drenched beach, a mountaintop, or even (if they're especially brave) a big public event. Well, many of these glamorous backdrops have been removed from the picture, and would-be couples have been forced to pop the question in more reserved surroundings – even if the engagement ring itself is just as impressive as ever.
So, is this trend going to be with us for the long run? And how exactly do you make the occasion special, even if it isn't a grand one?
Over Dinner
In summer 2020, couples flocked out to their nearest Michelin-starred (or at least, slightly upmarket) restaurant to pose the question. And they were able to do so at a discounted rate, thanks to the Eat Out to Help Out scheme.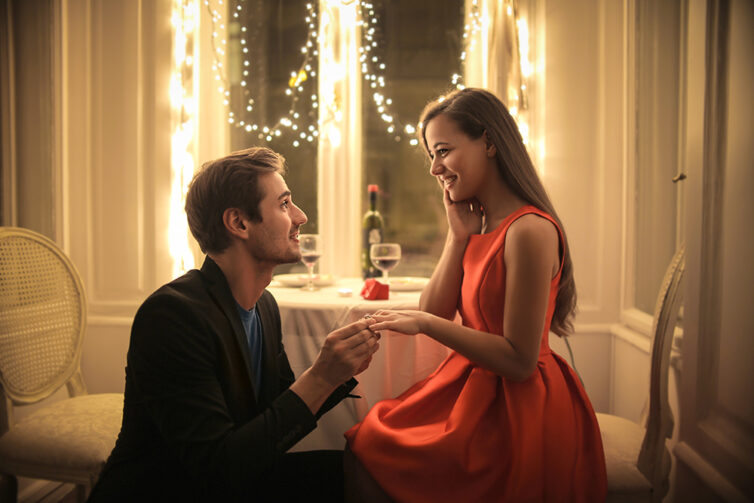 If you know what you're doing where cooking is concerned (as you should, after so much time spent in lockdown), then you might have equally whipped up a feast at home. Special occasions, like anniversaries and Valentine's Day, are sure to prove particularly attractive. Set out some candles, put on some mood music, and there's no reason you can't make the occasion a memorable one. You might even put the ring inside the food – just make sure that it's not at risk of being inadvertently swallowed.
Outdoors
The UK is home to some remarkably picturesque outdoor locations. There are hills, forests and long, sandy beaches to go walking along.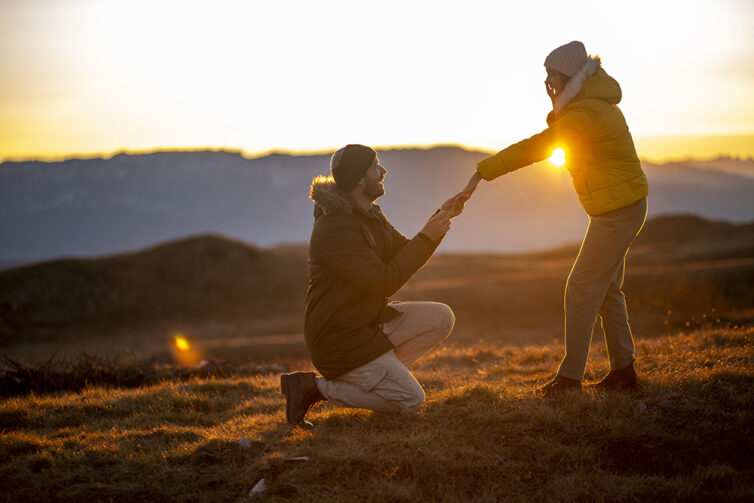 So, when your hike approaches a suitably eye-popping piece of scenery, there's an opportunity to get down on one knee. Just be sure that you don't lose the ring anywhere outdoors – as you're probably not going to be able to get it back.
In the Living Room
Simply proposing without any surrounding theatrics might have seemed unthinkable just a year or so ago. But we live in strange times, and it's a fair bet that we'll retain many of the attitudes we've pick up as a result of the circumstances we now find ourselves in. With that said, you can still employ a bit of stagecraft to make the occasion memorable.
By stripping away all of the razzmatazz, you'll be able to concentrate on what's really important: your love for one another, and the life that you'll hopefully be enjoying for a long time yet to come.