Buying an engagement ring for your loved one can be one of the biggest purchases of your life, next to buying a car or a property.
Making sure that you get the right style is key and if you have never come across engagement rings before, you could find yourself a little lost for words.
Below is a simple guide to the different engagement rings you can buy to give you an idea and help you find the best ring for your significant other.
The types of engagement rings you can buy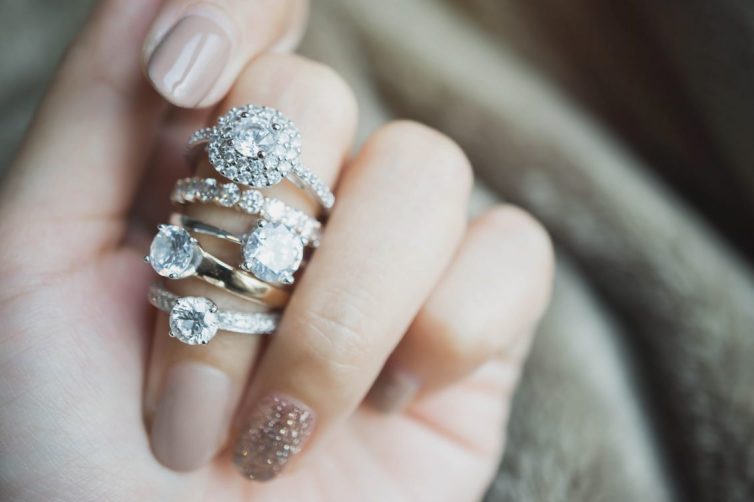 Classic engagement ring
The classic ring involves a classic wedding band with a gemstone or diamond on top. The stone can be large or small and you can use any type of metal or stone to make it vintage or contemporary, whether you prefer silver, gold, platinum, rose gold or tungsten.
Three stone engagement ring
Three stone engagement rings are wedding bands which have three stones on the front. There is usually one larger stone in the middle and two slightly smaller stones either side of it, or you can choose three stones of the same size depending on your taste. Some couples may select four or five stones on the ring too.
Solitaire engagement ring
This is where the stone or 'rock' is the main feature of the ring and is usually quite large. It is usually a single stone diamond or gemstone and will have multiple prongs to keep it held up.
Halo engagement ring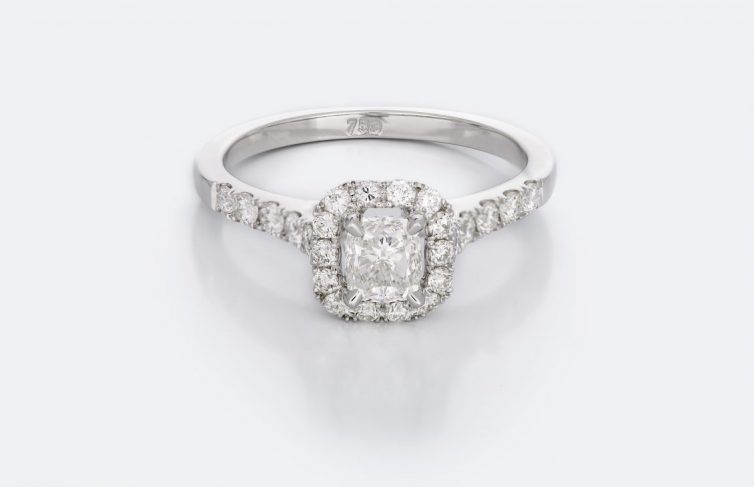 Creating a halo effect as the name suggests the Halo ring involves one main stone in the middle with little stones around it. You can have just one layer of halos around the outside or choose the double halo engagement ring for double effect.
Cluster ring
The main stone is made up of a cluster of smaller diamonds, creating a cool visual effect. The shape is usually a floral or cluster shape.
Twister engagement ring
A main diamond or gemstone is set in the middle of the ring, with the metal of the ring then twisted in the front. This is a very contemporary option.
This information has been sourced from Michael Platt.
What makes an engagement ring cost more than others?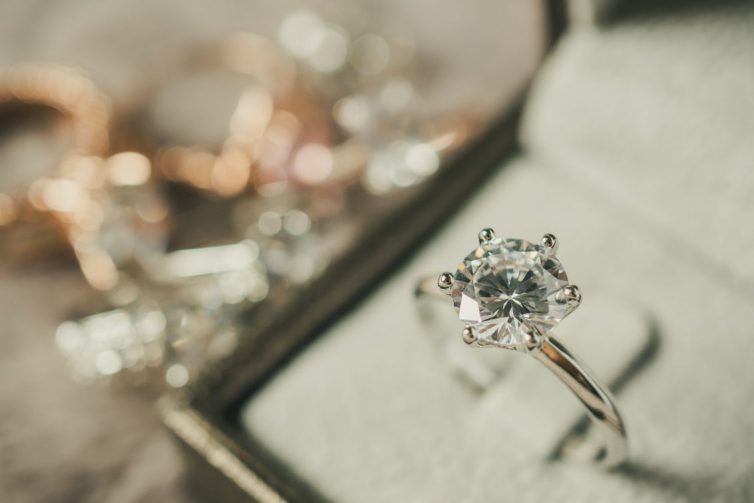 Usually the stone that you use is the biggest cost of an engagement ring, depending on whether you buy a diamond and what diamond carat weight you decide to go with. The higher the carat, the more valuable it is going to be.
The wedding band that the diamond is placed onto is not necessarily expensive and can be just a few hundred pounds or less. However, if you opt for expensive metals such as platinum or rose gold, this could be costlier.
Something that can make the cost of engagement ring go up is any custom work that you add to it. You can buy the entire engagement ring with a diamond and band all-in-one, or you can buy both separately and have them handcrafted together by a professional jeweler. You can also make your piece totally unique or bespoke by adding cusps and clasps to make it different. This level of expertise an extra time needed will usually push up the price of a ring up.