Located in the north-west of France, easily accessed from the UK by ferry, Brittany is the perfect destination to get together with family and friends for a group gathering; it offers the chance to enjoy foreign climes without having to travel too far away from home.
A vast area, Brittany has so much variety when it comes to places to visit. Sandy beaches, iconic spots such as Mont-St-Michel, medieval towns, wild coastline, fishing villages and thick forests… Brittany really does have it all. Such a diverse array of things to see and do makes it the ideal setting for group gatherings – there's bound to be something that appeals to everyone.
Big Domain specialise in large houses in France as well as across the rest of the world, and have a great collection of holiday homes in Brittany ideal for getting together with ten or more of your closest friends and family members. They've picked just five of their favourites across the region that are sure to inspire your next reunion or group gathering. Ranging from countryside chateaux to villas by the sea, there's something for every occasion.
Moulin du Ruisseau, near Quimperlé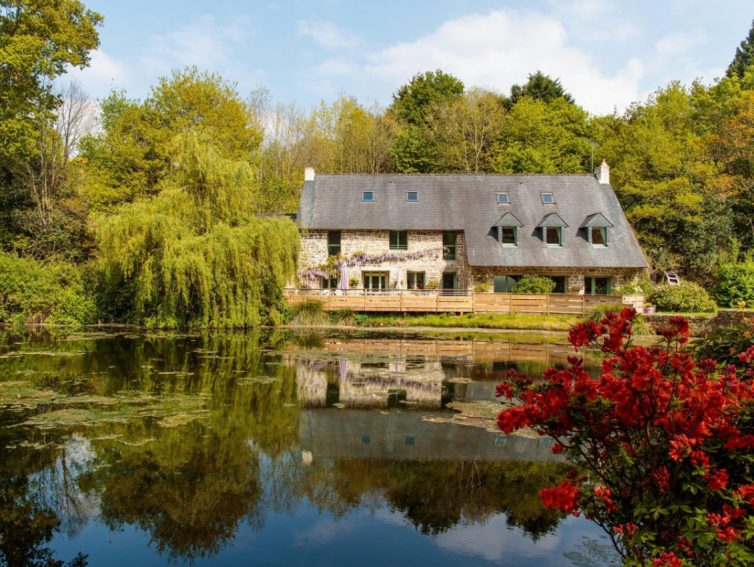 Surrounded by a wooded park and endless greenery, Moulin du Ruisseau is a beautiful former watermill with a lakeside setting which only adds to the tranquility of this wonderful corner of Brittany. Sleeping up to 22, this is the perfect location for a countryside break, and there's plenty to keep guests entertained, from the indoor heated swimming pool to the boat you can use for gently drifting on the water.
Villa Plaisance, Clohars-Carnoët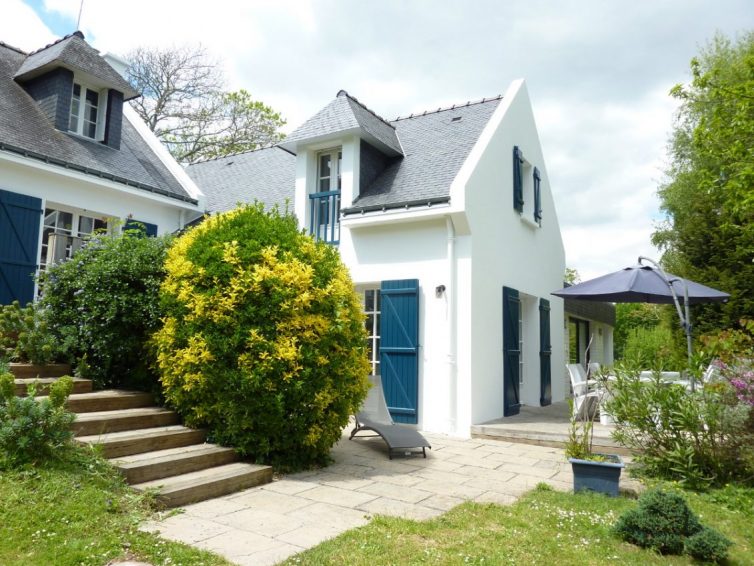 Just a short stroll from a pretty fishing port, Villa Plaisance is a lovely Neo-Breton villa which has room for up to ten guests. With its well-equipped living areas, play facilities and veranda complete with heated pool, sauna and hot tub, you may find it hard to tear yourself away from the villa, but the beautiful fishing ports and seaside towns nearby are well worth exploring.
Maison du Capitaine, Saint-Briac-sur-Mer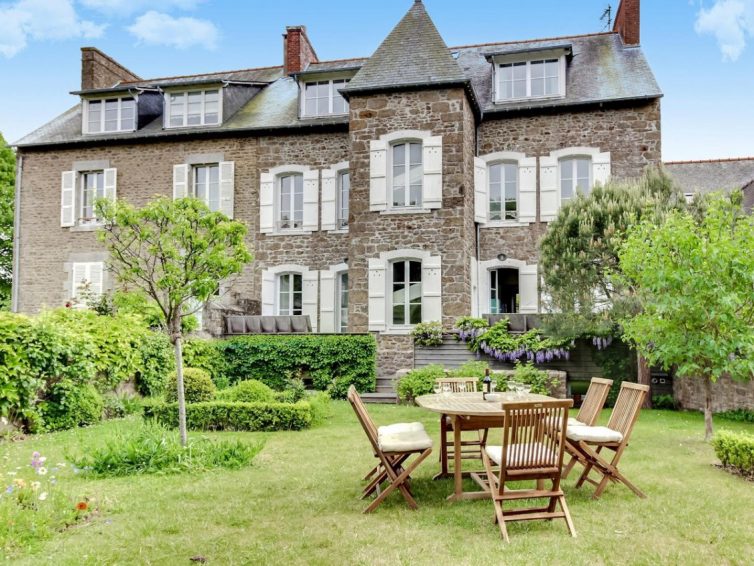 Set at the heart of a lively seaside resort, surrounded by a staggering nine sandy beaches, Maison du Capitaine offers the ultimate base for a getaway. There's enough room for you and 19 of your loved ones at this granite-built house, which has an interior combining the best of classical and contemporary. With features such as a fenced garden, child-sized beds and children's toys, this holiday home is a great choice for those seeking a family-friendly getaway.
Gite de la Pierre, near Quimperlé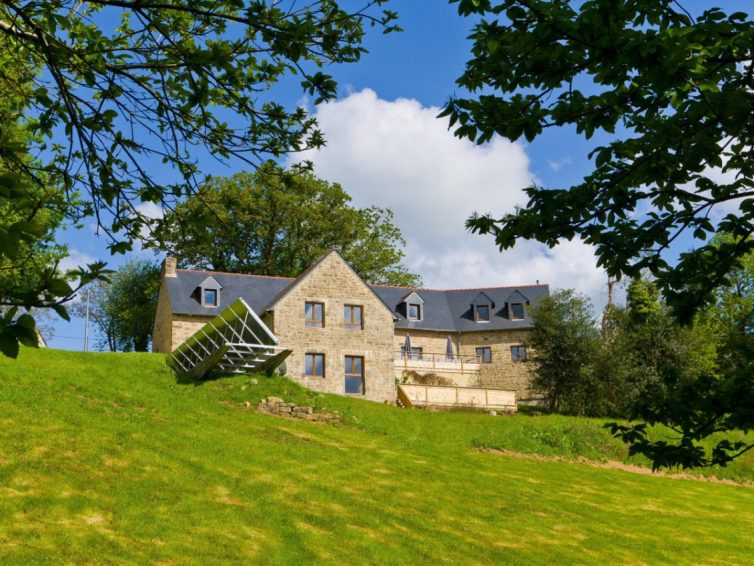 This countryside hideaway sits on the edge of a quiet hamlet, nestled amongst lush greenery. With eight bedrooms and open-plan living offering plenty of space for socialising and entertainment, up to 16 guests are welcome at this enormous gîte. Relax indoors or outdoors with the suntrap terrace, complete with sun loungers, pool, sauna and 180m2 lounge/kitchen/diner.
Le Manoir Breton, near Quimper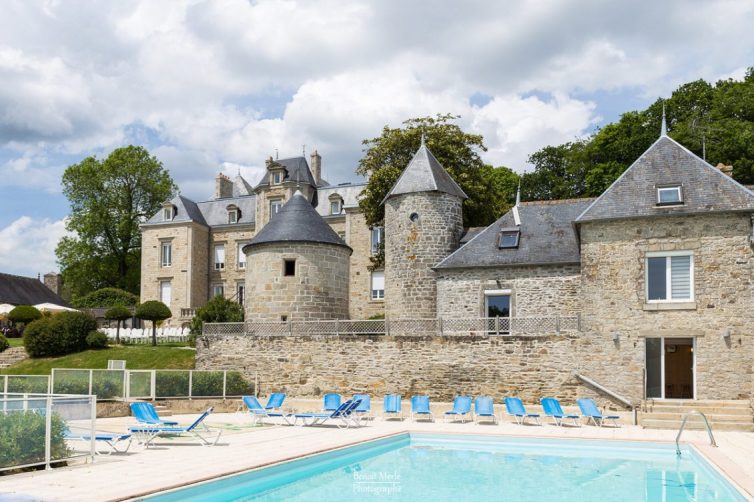 Last but not least is Le Manoir Breton, an enormous 15th century manor house in the heart of the Breton countryside. Hosting up to 48 guests, the manoir offers the dream fairy tale setting for a wedding or truly special occasion. A sunny terrace, on-site restaurant, heated pool, sauna, games room, tennis court and more mean there's something to keep everyone happy, and the expansive Atlantic coastline is just a ten-minute drive away.