You may not want to think about it, but it's less than four months until Christmas – which means it's time to get your office Christmas decorations in order.
However, if you think it's waaaay too early to be contemplating such shenanigans, think again.
In fact, it's never too soon to prepare for pipers piping, drummers drumming and men wandering around department stores in a last ditch attempt to find gifts for their longsuffering spouse.
It's also time to brace yourself for the dreaded office party …
As soon as Slade pumps out of the speakers, your normally mousey colleague can be found taking over the dance floor, flirting with the boss and knocking back booze like Oliver Reed on a stag night.
Aside from the inevitable debauchery, tears and hangovers, though, Christmas offers a great opportunity to deck out your normally dreary office into something decidedly less tedious.
How? By reading our five easy design ideas to make your workspace a Christmas wonderland…
---
1. Find the Right Decorations
To avoid your office space resembling an explosion in Santa's workshop, make sure you choose only the finest commercial Christmas decorations, which will lend a real touch of festivity and class to your workplace.
Importantly, decide whether your decorations will be contemporary or traditional and organise the rest of the adornments to suit.
---
2. Invest In a Quality Tree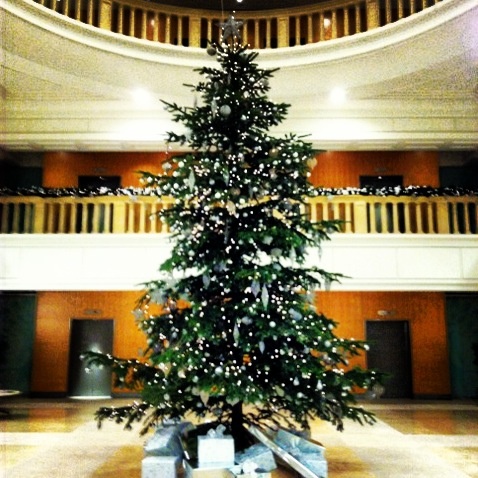 Typically, a Christmas tree will be the focal point of your office decorations, offering you a hub to build everything else around.
These days, the choice of trees is literally endless – from ostentatious, traditional trees to something more modest and contemporary.
Whichever you choose, be sure it'll fit within the confines of your office.
---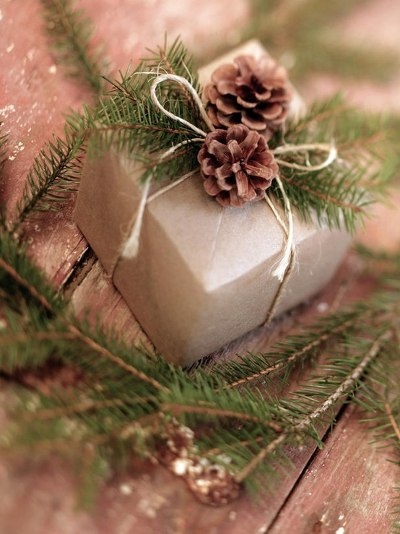 3. Scatter Festive Ornaments
One of the easiest ways to spread a bit of festive cheer around a dull office is by scattering festive ornaments all around.
Not sure what to look for? Keep an eye out for sparkly embellishments, with reindeer and Santa figurines typically a popular choice.
If you fancy keeping it a bit classier, go for a silver or gold theme throughout the work-space.
---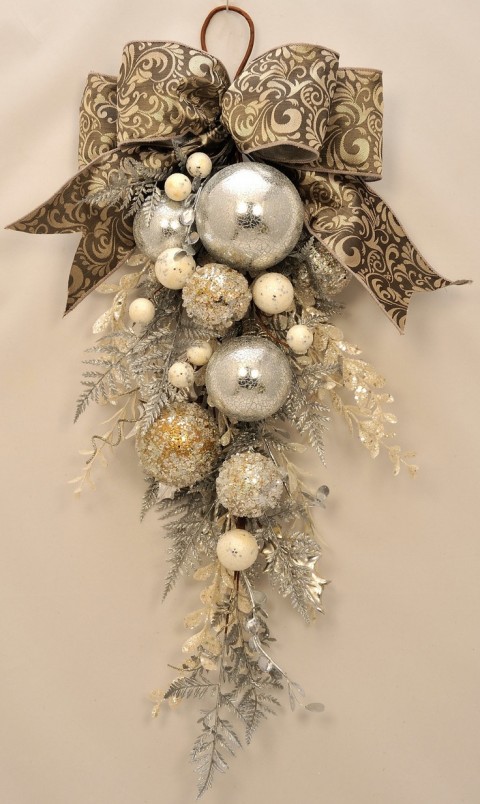 4. Hang up a Wreath
Christmas simply wouldn't be Christmas without a wreath adorning the door of your office. You can find beautiful examples at your local florist, or opt for a more cost effective option by going down the plastic route.
You can also invest in mini-wreaths or garlands for folk to hang on their desks or cubicles. Lovely.
---
5. See the Light
Finally, to top it all off, make sure you hang rope lights around the office, which will not only brighten up the place when the dark nights sneak in, but the patterns of light they create will give the room a decidedly festive feel.
Depending on your choice of traditional or contemporary, it's important to find lights to match, as garish colours won't mesh well with a sleek, modern look, for example.
---
We hope you have enjoyed reading our article, please like and share using the buttons below.