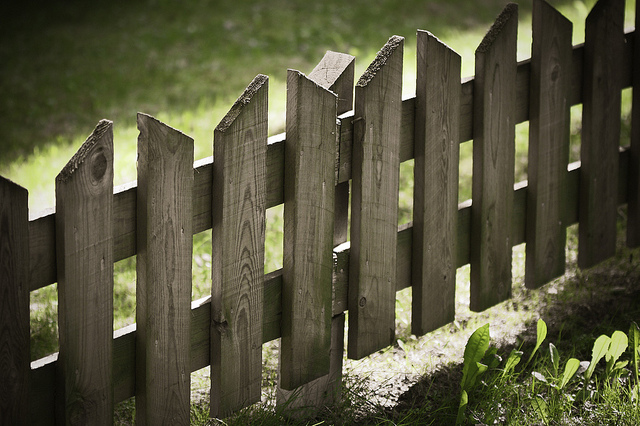 There are a large number of possible reasons why a person who owns a home makes the decision to erect a fence.
If the area that the home is located in has a crime rate that is particularly high, the fence can act as a security measure.
If privacy is important to the owner of the home, a fence will prevent people from being able to see what is going on in the back yard.
It is also possible that the owner of the home could want to erect a fence to improve the appearance of the home.
Whatever reason a person has for erecting a fence, a number of significant details need to be considered by the homeowner before the fence can be put into place. Here are five of the key issues:
1. What will your neighbours think?
If your home shares a property line with your neighbour, talking to this person before you begin your fence construction would be a wise decision.
You need to let your neighbour know the specific details of the fence you are going to build.
This is because your fence could potentially have a negative impact on their property or the view they currently have.
Therefore, getting their opinion of your construction plans can help you to avoid any lawsuits in the future if you build the fence without their prior knowledge.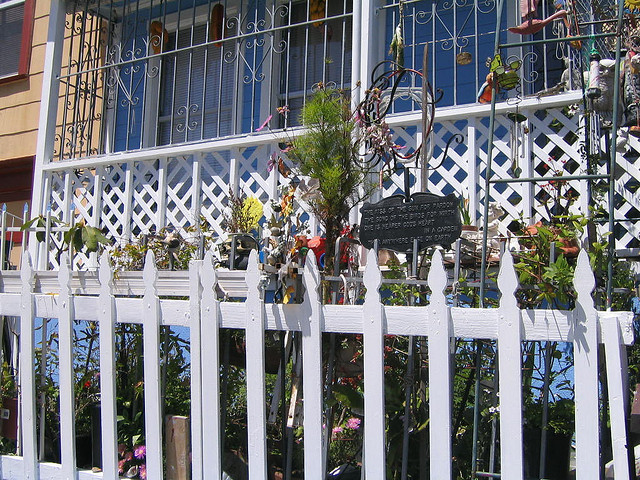 2. What style will your fence be?
This is often not an easy decision, considering how many different styles of fence there are for a person to choose from.
One example is a shadowbox picket fence. This is an interesting design because it combines the features of a standard fence and a privacy fence.
Pickets get connected to both sides of the fence at alternating intervals. This enables a fair amount of light to enter the yard, while also stopping people from being able to see into it.
This is a good style of fence for people who want their privacy, but do not want to feel like they are completely closed off from the world.
For people who don't mind a closed off feel to their yard, a privacy fence features boards attached together so that no light gets in and absolutely nothing is visible.
A lattice top picket fence is basically a privacy fence with lattice panels attached to the top of each picket and post. The fence has a taller feel as a result of the lattice work.
3. What is the purpose of the fence you are erecting?
Once you decide on the answer to this question, you will be able to start figuring out the colour, style and height of your fence.
If you have a garden that you want to protect, picket fences are commonly used for this purpose.
Pets and small children are not able to get into the garden and walk all over the plants and flowers that you have spent so much time growing.
If you have a pet that you need to keep in your yard, but you also want to preserve the view that you have of your beautiful surroundings, a chain link fence is the perfect solution.
A privacy fence that is 12 feet high will be good if you do not want any nosey neighbours to see what you and your family are doing in your yard.
4. What are the building codes in your area?
All cities have various ordinances and building codes in place that legislate the construction of new structures.
These building codes can vary greatly, so be certain that the city where you live allows a fence to be built as tall as the fence you are planning to erect.
Building codes will also contain laws about what materials the fence can be made out of and how it looks.
The distance between a road and a fence is another common regulation that many cities have in place.
Each of these details needs to meet the requirements of your local area before you get started on your fence building project.
If you do not seek approval prior to construction, you may be forced by your city to tear down your fence.
5. What materials will your fence be made out of?
As mentioned above, you will need to seek approval from you city to be certain that the materials you are going to use for your fence are allowed in your city.
Once you know which materials you can use, you can get started. Some materials are better for certain uses than others.
Ideally, you want to choose a material that is going to last a long time. Aluminium is a material that almost never needs to be replaced.
One of the reasons for this is the fact that it never rusts. Fiberglass or stainless steel components are used to fasten aluminium fences together.
Wood fences will fall apart and rot as time goes by. This will happen much faster if the wood fence is built in a region with large amounts of rain or snow.
Matthew Suter is Managing Director of Fencemakers, a leading provider of Gates and Fencing in Perth, WA. Find Matthew on Google+.