There is a lot of furniture that catches my eye, be it the design or style, but they don't all have as interesting a message as the iconic Italian armchair and Ottoman UP5 & UP6.
The UP5 and UP6, as respectively named by the renowned designer Gaetano Pesce, was designed for the Italian contemporary furniture company B & B Italia.With the artist depicting his own concept of women into the design, you can clearly see the curves representing the female form, and from this a warmth and embrace exuberates within the armchair.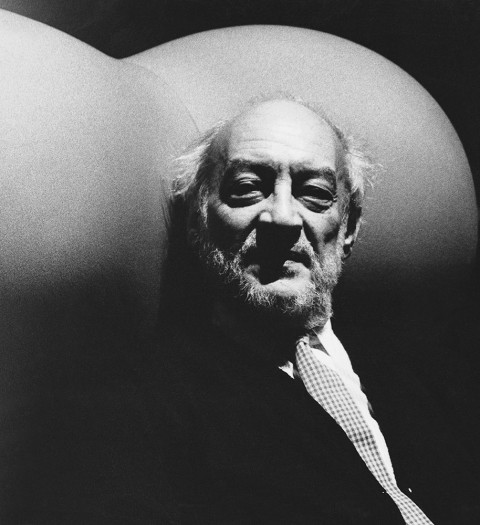 Gaetano Pesce's personal concept of women gave way to the designer also adding a ball and chain (the Ottoman) to the armchair. For Gaetano Pesce the ball and chain represented prison. Gaetano Pesce stated that "despite themselves, women have always been prisoners of the prejudice and fears of men". For a designer I feel this is bold and brave, which shows clearly in his designs.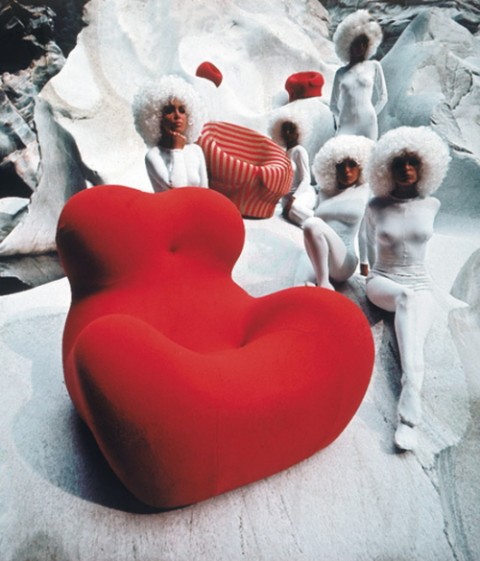 There are very few items of furniture that can still look fun, fresh and stylish 45 years after their creation. The UP5 and UP6 manage this with ease, with this in mind and the versatility of the design, I take my hat off to the B & B Italia team, who have recently showcased the UPJ. The UPJ is exactly the same as the UP5 and UP6, but designed to fit a child of 3 years and older, hence the J, which stands for Junior!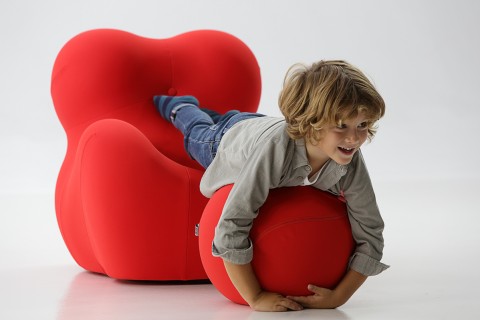 The warmth and the style of the chair has not lost anything in the change of size, especially with the rich red cover, but has gained in the fun factor department. The Ottoman which is shaped like a ball, is not only comfortable for children to rest their feet on, but also entertaining. The UP Junior looks altogether a funky and enjoyable armchair, that would look great in any child's bedroom, and equally great next to mum and dad's UP5.
To this day Gaetano Pescestill's iconic pieces of furniture are adorning many a classic home, stylish apartment, and modern office. If you wish to see his designs, there are many International Museums that credit Gaetano Pescestill amongst their collections. In the United Kingdom, you can visit the Victoria and Albert Museum in London, though do remember to check beforehand to see if they are on display. There will also be a world preview of the UP Junior this Christmas at B & B Italia London, and Chaplins Furniture in Middlesex.