Choosing a carpet for your home is an important decision.
Most people opt for a carpet that will last for a while, so it is essential to choose the right one for the particular room or rooms in the home.
There are lots of factors to be taken into account when considering which carpet to choose, including how much traffic it will get and what the room is used for, as well as carpet designs, styles and colour schemes.
Price also plays a big role in carpet purchase choices, with carpets ranging from the very cheap to the very expensive being widely available.
Does Price Matter?
With so many carpets to choose from and so much variation in price, it can be hard to decide whether choosing an expensive carpet is more worthwhile than getting a cheaper one.
In some cases, a cheaper carpet might be preferable, such as for a seldom-used room or a child's bedroom, where the carpet might be replaced over a shorter time frame.
However, in the vast majority of cases, buying a good-quality carpet as opposed to a cheaper one is considered a good investment for your home. When it comes to carpets, you do tend to get what you pay for.
Certainly, if you are looking to sell your home, then potential homebuyers will be able to spot cheap carpets a mile off, and this may not work in your favour if you are hoping to win them over.
Look and Feel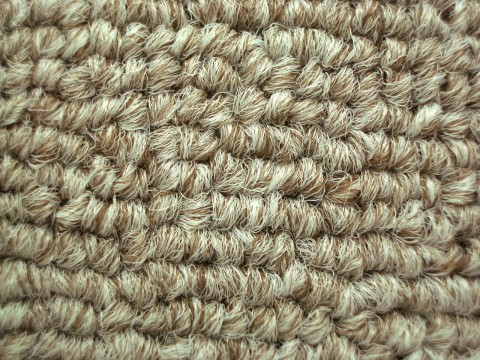 What exactly are the differences, then, between cheap carpets and pricier ones? If you asked a group of innocent bystanders to walk on both a cheap and expensive carpet, most of them will instantly be able to tell the difference.
More costly carpets will feel more comfortable underfoot, and the quality of the fibres and materials, as well as the pattern and colour, will be more obvious.
A cheap carpet, on the other hand, will have a lower shelf life and will look worn and stained and undoubtedly need replacing much sooner than a more expensive one.
Type of Carpet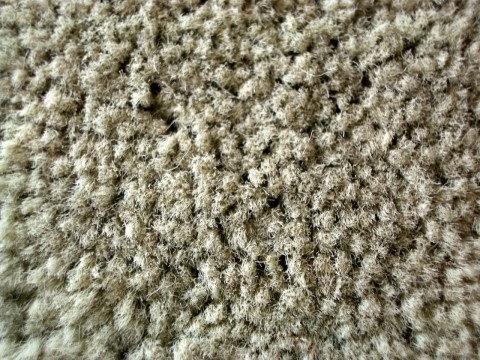 The price of a carpet will vary according to whether it is a woven, tufted or a needlefelt variety. Woven carpets tend to be the most expensive and are available in a wide range of styles, patterns and colours. They are not very stain-resistant, however.
Tufted carpets are mainly mass-produced with colourless yarn which is then dyed a specific colour. These tend to be cheaper than woven carpets. Tufted carpets are usually cut pile or loop pile as well as cut and loop pile combined.
For durability, loop pile carpets are winners, but cut and loop pile carpets are known for hiding stains and dirt well. Needlefelt carpets are very durable and the kind that are usually installed in hotels and businesses.
Synthetic carpets, such as ones made with nylon, polyester and polypropylene, tend to be cheaper than non-synthetic varieties. Many of them are ideal for use in the home as they can repel stains, and there is usually a wide range of styles, patterns and colours to choose from. They do, however, tend to flatten over time.
Wool carpets are often one of the most expensive types. They have been affected by the huge upturn in wool prices in recent times. Wool carpets do feel very luxurious and warm, do not tend to flatten like synthetic carpets and are highly resilient, but they are not good at repelling stains.
Silk is also another high-end, luxury carpet material and often has intricate detailing and patterns. It is not recommended for high-traffic areas, as it does not stand up to wear and tear particularly well.
Pile Proportions
Carpet price will also vary according to the number of tufts per square inch or per square millimetre — known as the density of the pile. The denser the fibre, the more comfortable it will feel and the more expensive it will be.
The higher the length of the pile above the backing and the finished weight of the pile (which is usually in grams per square metre or ounces per square yard), the more costly the carpet will be. Weightier carpets will be more expensive but will also be more durable.
Colours, Patterns and Features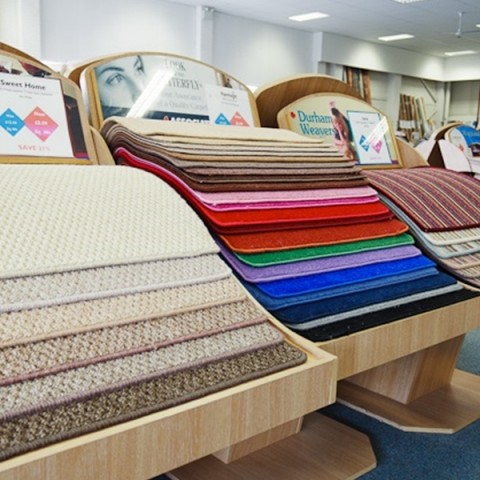 The price of a carpet can be dictated by the number of colours it has woven into it, as well as how intricate the pattern is and the degree of colour fastness. Features of the carpet that may be attractive to the owner, such as treatments to maximise fire-resistance, and the quality of the underlay backing will increase the attractiveness of the carpet and may influence how much it costs.