Small bedrooms can feel claustrophobic, but with so many modern homes build on tiny plots, small bedrooms are the norm.
The good news is that you don't have to sacrifice style when you come up with a design for a small bedroom. Sure, there might not be much room for a bed let alone a wardrobe, but there are a few space-saving solutions you can try.
Space Saving Beds
The bed is usually the largest piece of furniture in a small bedroom, so it takes up the most space. If this is a permanent bedroom as opposed to an occasional guest bedroom, there are a couple of ways to create extra space.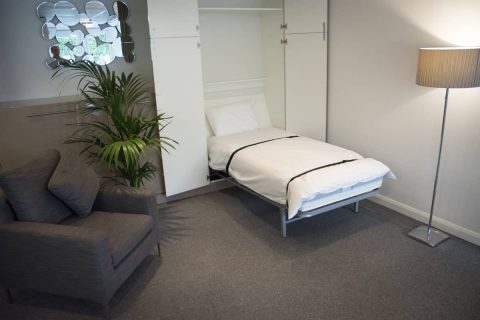 Image Source: The SwingAway Wall Bed System – Hideaway Beds
One is to invest in a space saving bed, which folds into the wall when not in use. Wall beds are popular in open plan apartments where a bed isn't needed during the day. Alternatively, buy a sofa bed so you have more space during the day. As a last resort, tuck your bed into an alcove or corner, so it takes up less room.
Multi-functional Furniture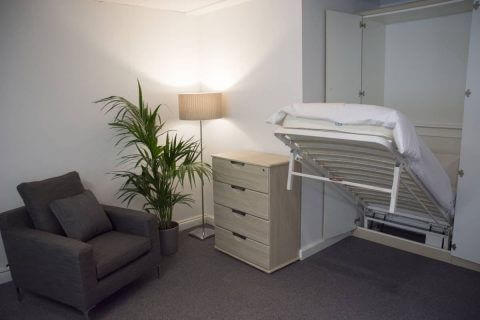 Clever furniture solutions are perfect for a small bedroom. Loft beds with storage beneath are an excellent choice. A raised bed provides extra space for a desk, chest of drawers and bookshelves. It's a good choice for teenagers and young adults. Desks can also double as bedside tables.
Hanging Furniture
The more floor space you have, the larger the room will feel. Stay away from traditional furniture that takes up valuable floor space. Instead, look for a hanging bedside that fixes to the wall. Fit wall cupboards for clothes, accessories, and shoe cabinets for your shoes. Out of sight means more space.
Clever Storage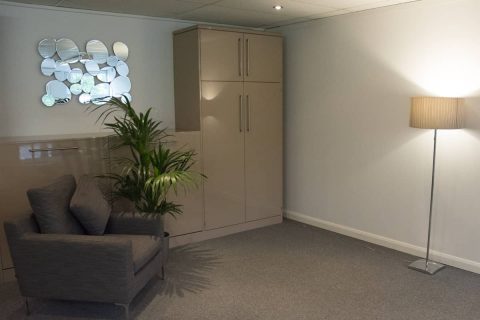 Floor space is in short supply in a small bedroom, so the last thing you should do is clutter up the floor with bookshelves and cupboards. Make the most of the wall space to create extra storage. Fix shelves high up so you can store books out the way.
Instead of a bedside table, hang a shelf or two above the bed and fit a reading light to the underside. This gives you handy storage for a few books and other accessories. Make the most of quirky storage solutions such as fabric hangers for doors, ceiling hooks for clothing, and under bed storage crates.
Book Racks
Books take up a lot of space, especially in a child's bedroom. To save space, use a book rack instead of a traditional bookshelf. A plate rack will do. It is perfect for larger, thin books common to younger readers. Hang it low on the wall so kids can tidy their own books away at the end of the day. You will find that this clever design takes up hardly any space at all.
Think carefully about what you really need and get rid of anything that is surplus to requirements. What is left should be stored out of sight. Your bedroom will immediately feel a thousand times larger.
Main Image Source