In most homes, the bathroom is an important place.
Both men and women spend a lot of time in the little room. Although according to this survey carried out by the Scotsman, women spend a lot longer in there than men do.
They tend to use it as somewhere to retreat to, so they can get away from the demands of the family for half an hour.
Because this room of the house gets so much use, and is so important, you really need to keep it up to date. However, that does not always mean ripping the old one out and starting from scratch.
Use the old layout if possible
If you currently have a bathroom that works well for everyone in the family, often it is best to leave the basic layout as it is and just update the fixtures.
This approach ensures that you end up with a fresh looking bathroom that is just as functional as your old one was. Provided you buy your new bath, shower, bidet and toilet from a quality retailer, somewhere like Better Bathrooms, you will not have to spend a fortune.
Sticking with the old layout has the added advantage of meaning that you are far less likely to have to move any of the pipe work.
The fact that most homeowners have to get a professional in to do this work means that keeping the original layout can end up saving you a lot of money.  It should also take less time for the work to be done, which means less disruption for your family.
Renew the fixtures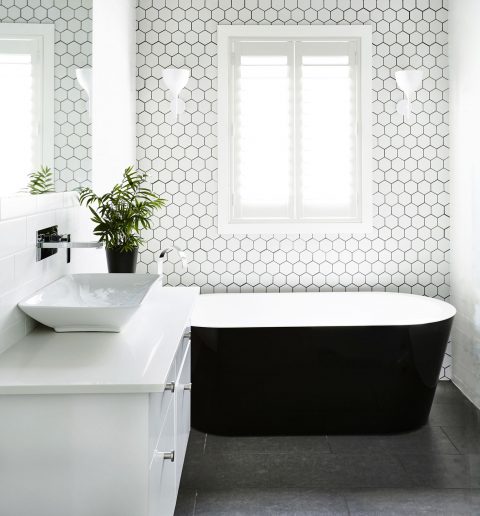 Image Source
Another approach is to leave the old fixtures in place and just update, or renovate them. For example, if you have an old enamel bath that has seen better days you can potentially have it re-enamelled.
Update the accessories
Usually, it is not difficult to update your old bath and sink taps, which can be enough to bring them up to date. It is also easy to replace the shower hose and head.
If you want to you can re-tile and replace bathroom accessories like your towel rail and toilet paper holder to complete the new look.
Re-tiling the easy way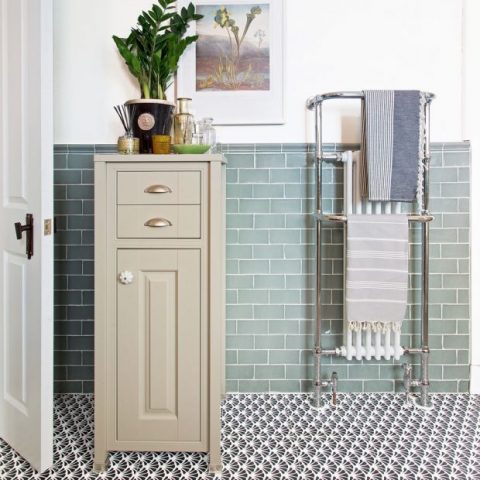 Image Source
Re-tiling a bathroom is not always difficult. Provided the existing tiles are not cracked and the walls, or floors, are solid you can tile straight over the top of them.
You just need to be sure to use the right adhesive, something like an epoxy tile resin. Not having to remove the existing tiles will save you a lot of time, and make the job much more manageable.
If you follow the tips above giving your bathroom a fresh new look, need only take you a couple of weekends, and is something that can be done on a tight budget.
For example, you could make your own bathroom accessories to finish off the room. There are loads of places online where you can get ideas and detailed instructions that show you how to make what you need.
Main Image Source