A seemingly unpronounceable hashtag that's taking over Instagram, you'll have no doubt seen the word 'hygge' popping up all over the place – especially in interior design circles.
A Danish lifestyle craze that's been adopted by enthusiasts around the world, the concept is most simply translated as the pursuit of comfort, cosiness and contentment.
It's basically all about creating intimacy and making the everyday feel that little bit more special. So think stripped back basics and natural textures when imagining the perfect hygge home.
But beautiful though it is, it's also tricky to get right.
Fail to strike a balance between minimalist design and atmospheric touches, and a Scandi aesthetic can quickly turn cold or clinical.
To help you nail the hygge feeling in your home, we're sharing five styling and DIY tips that'll keep you on track. Take a look.
Getting the flooring right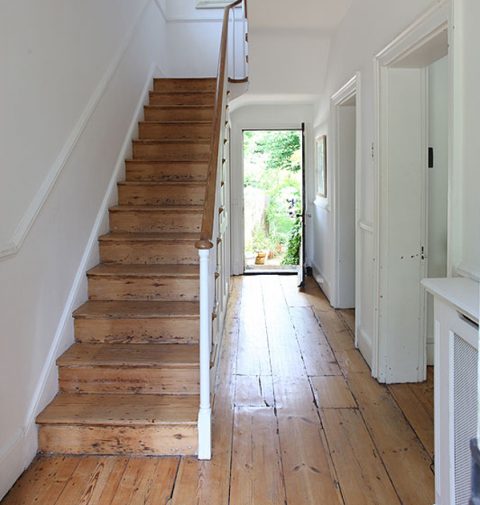 Carpeting is out and wooden flooring is in when it comes to hygge interiors. It's great news if your home has great, rustic floorboards – simply give them a polish, throw a couple of rugs on top and you're done.
If you're not so blessed and don't have the budget to install oak flooring, don't worry. With some wood effect vinyl and a quality vinyl floor adhesive, you can do it yourself and create the look for less.
Picking the perfect colour scheme
Understated elegance is the goal, so avoid bright colours in favour of a muted palette. Natural wood tones (ash, bleach, pale pines) are an instant winner, and can be brought to life with accents in soft blues, greys and greens.
Candles, candles and more candles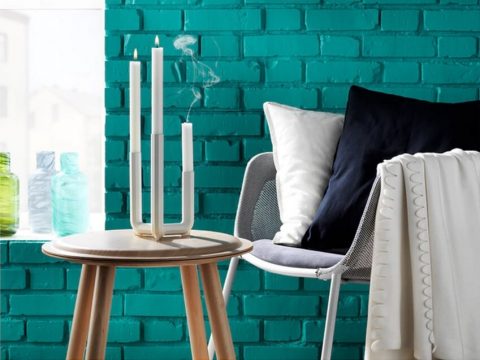 Image Source
Finally, you've got the perfect excuse to hit IKEA and buy all the candles, because hygge depends on that soft, flickering light you only get from having tealights dotted around all over the place.
Since it's not always practical to rely on candlelight, you can also use lamps (a mixture of table, wall and floor ones ideally), so long as the bulbs aren't too harsh.
Mixing textures
Hygge is all about spending dark, cold nights snuggled up on the sofa with hot chocolate and tons of blankets, so unsurprisingly texture is super important. You're on a mission to create that warm, fuzzy feeling, and only fake fur, tweed and other natural fibres will do.
You'll need lots of throws and pillows, spread throughout the house too.
It's all about the accessories
To really build that intimate feeling, you need to give your blank hygge-ified canvas the personal touch with some accessories.
The best way to do this is with an Instagram-friendly photo gallery in your hallway or living room, filled with your favourite holiday and family pics.
Keep our five top tips in mind as you get started on your hygge home makeover and you'll be living the cosy life in no time.
Main Image Source