Toiling away in the garden is not everyone's idea of a relaxing weekend.
Some people get a real kick out of weeding, planting and manicuring lawns, but for those of you who prefer to relax with a cold beer instead, here are some low maintenance landscaping ideas.
Outdoor space is important. We all like to spend time outdoors when the weather permits. It's great to have a nice garden where we can entertain our friends, relax, and watch the kids play.
Unfortunately, a traditional English country garden is not exactly low maintenance. Most gardens have a large lawn surrounded by flower borders.
Grass grows quickly in the summer and weeds flourish in warm, wet weather. Before you know it, you are spending every weekend mowing the grass and yanking weeds out in abundance. It's hardly relaxing, is it?
Garden Paving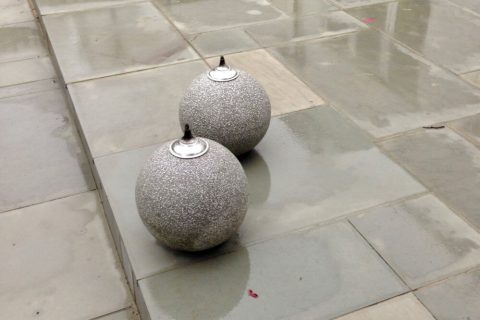 Replace a high maintenance lawn with a zero maintenance patio. There are lots of different types of paving stone to choose from at Infinite, including pale sandstone and York stone, to limestone and inexpensive Indian stone.
There is some work involved in laying a patio, but it really isn't that difficult. Check out some handy instructional videos on YouTube and have a go at creating an attractive patio in place of a lawn.
As long as you prepare your base, your patio will last for many years to come. Laying the right foundation for paving stones means no weeds and no issues with uneven paving.
Timber Decking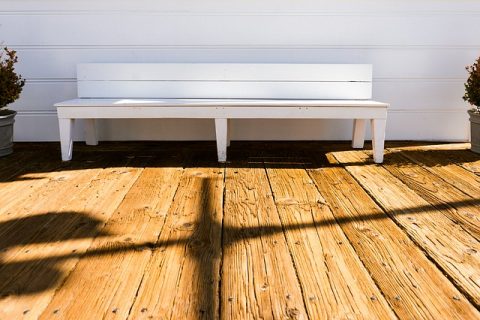 Garden decking is equally low maintenance, although you will need to treat the timber to protect it from the elements.
Decking works well when used in conjunction with a patio. Construct decking around a back door and extend into a paved area.
This creates distinct sections of garden. For example, you could position your table and chairs on the deck, and build a BBQ and fire pit on the patio.
Mix and Match
Mixing and matching different types of landscaping materials works wonderfully well in any outdoor area. Gravel, stone ships, pebbles and other hard materials are low maintenance and can be used to create pathways.
You can also use gravel and stone chips for weed control in the borders, and between paving stones.
Weed Membrane
Weeds are the bane of most people's lives, but in a warm, wet climate, they grow like wildfire between spring and autumn.
Weed membrane will help to keep weeds under control, so use it in any planted areas. Alternatively, get rid of your borders, use hard landscaping, and have container plants instead. It's a lot easier to keep weeds under control in containers and pots.
A low maintenance garden requires very little upkeep, but still looks fantastic. It is the perfect solution for busy millennials and families with no interest in gardening.
Most low maintenance gardens can be created by competent DIY enthusiasts. Think of this as your next weekend project.
With a bit of time, effort and cash, you will have a low maintenance garden to enjoy all year round.