Who doesn't like being pampered with a gorgeous spa bath or shower?
That isn't a rhetorical question – we actually know the answer – after we spotted some interesting research on spa bathrooms that came out recently.
According to data from UK Bathrooms, of the 1000 people surveyed, 65% of people when asked to choose their favourite bathroom features chose a hydrotherapy or whirlpool bath, with 55% hankering for a sauna/steam shower, and 46% of people wanting a massage shower.
We thought we would take a look at 10 of our favourite spa inspired bathroom pictures for your entertainment.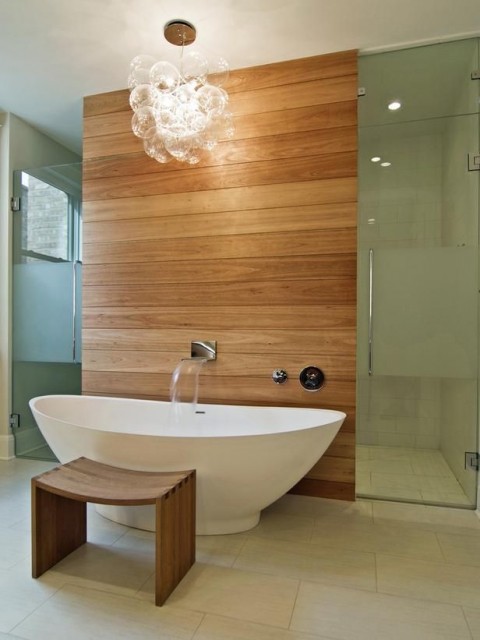 This gorgeous bright and modern bathroom blends light wooden shades with a designer bath, tall glass doors and muted floor tiling.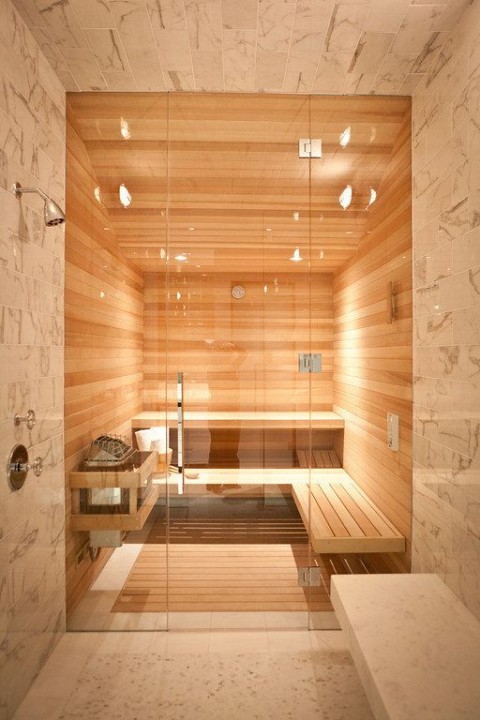 With similar shades to the picture above, this spa inspired bathroom blends a modern clean design, with a modest but appealing sauna area.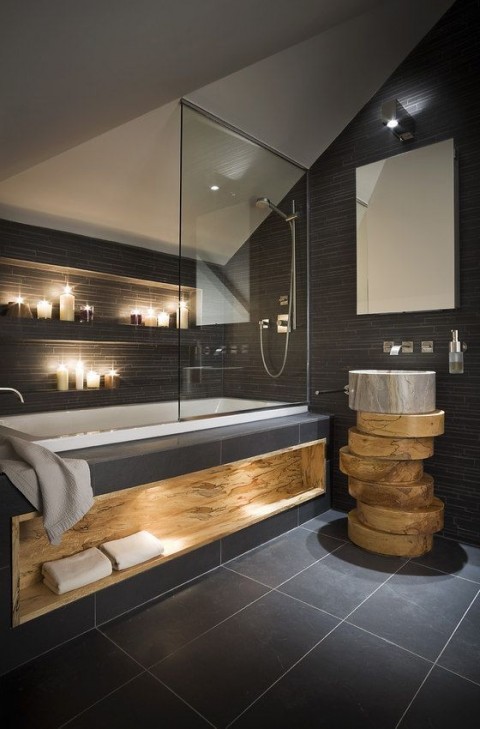 This bathroom is a little bit more subtle and creative with the splashes of wood that they have built into the design. The greys give the bathroom a more masculine feel, with the wood adding a bright and cheerful hint.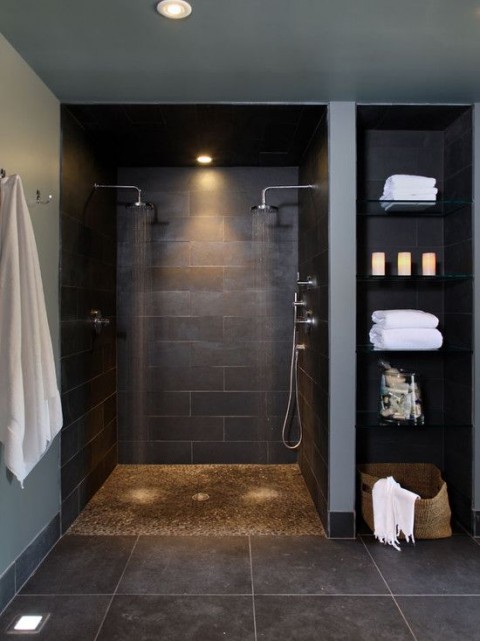 This spacious and modern double shower is perfect for couples, featuring two shower heads and a bespoke small stone flooring design for a little added texture.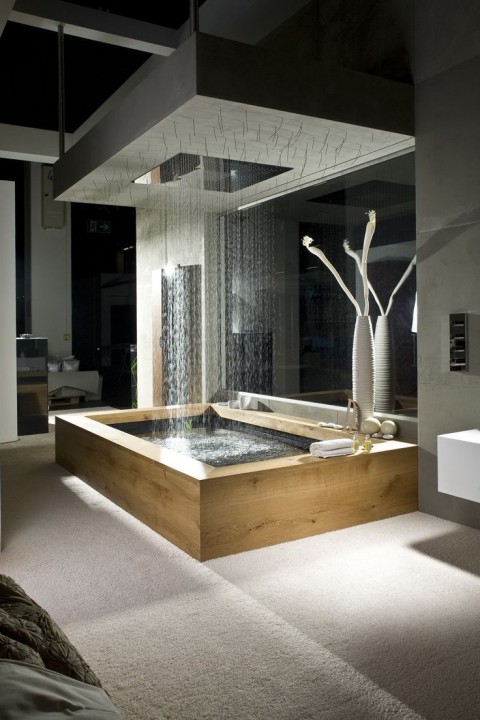 A sublime modern bathroom with a shower and bath inspired by summer rainfall. We are very jealous.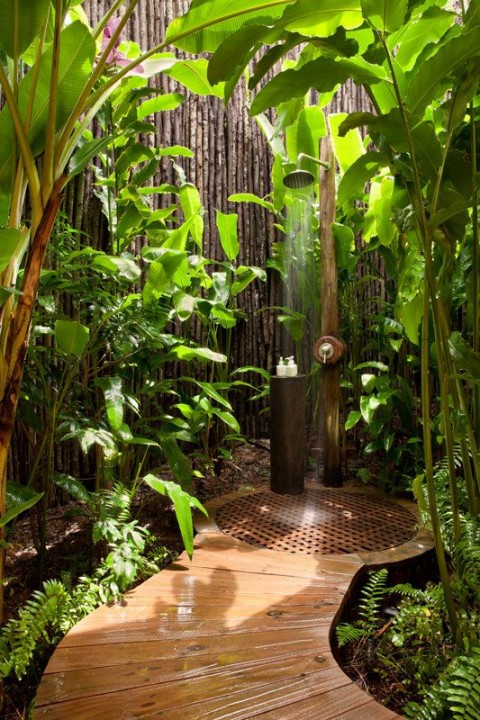 Like walking into a dense rain-forest canopy, this nature inspired shower transports you far away from your cares and worries.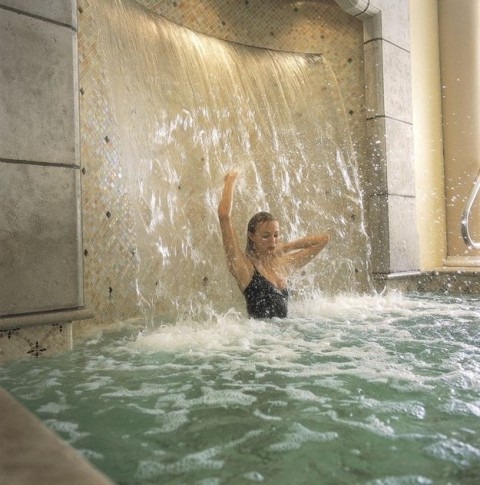 Not everyone will be able to afford a waterfall for a shower, but we can dream!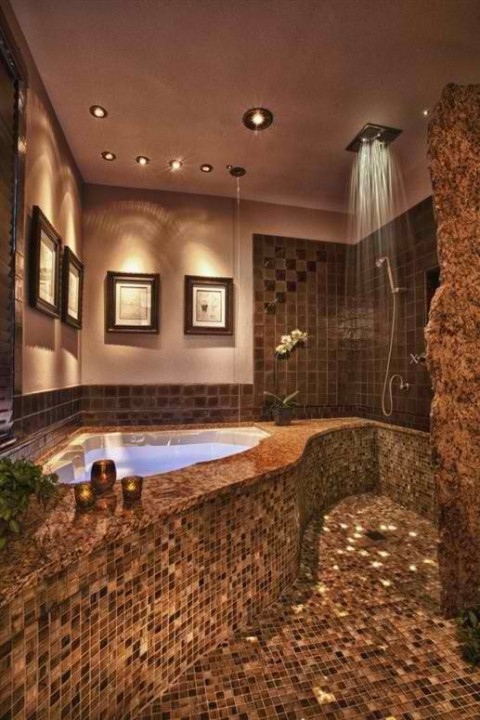 This bathroom combines marble, tightly packed tile mosaics, and a gorgeous square rain shower-head for a subtle and relaxing look.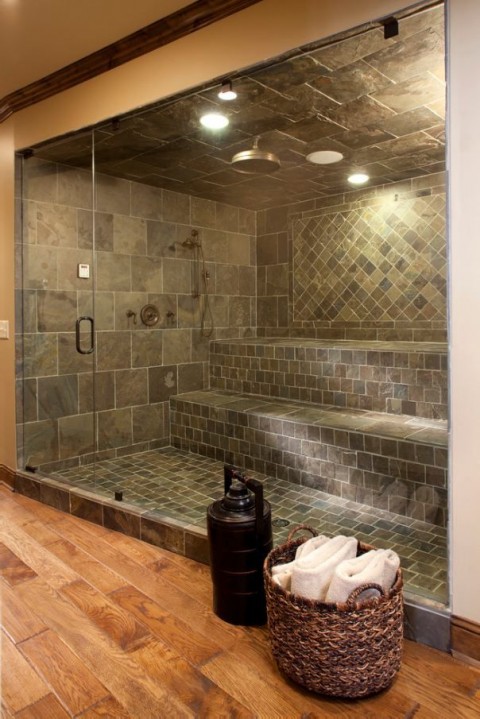 Another gorgeous luxury shower and sauna combo – we love this look!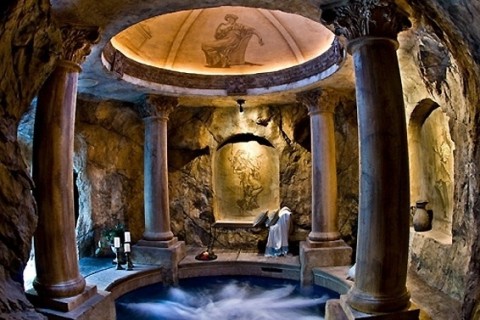 We thought we would finish with the most interesting… can you imagine yourself in this luxury spa found in an ancient cave?
Thanks for checking out our article, we hope you enjoyed looking at the fabulous pictures.
Please like and share using the buttons below, or tweet us @CultureSW!