Have you ever dreamed of building your own home?
I'm always looking at houses, from the interior to the exterior, I love being inspired by others especially when incorporating environmentally friendly designs, so I thought I would share with you 8 incredible Eco homes that I have enjoyed reading about recently.
Arc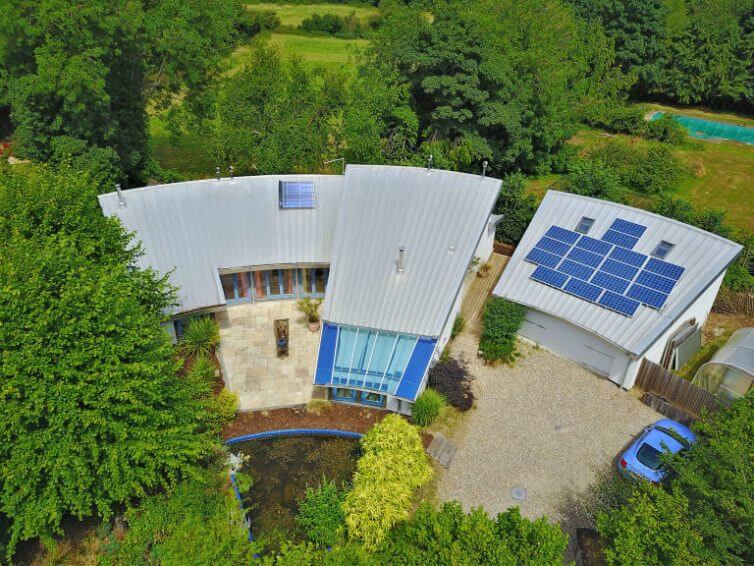 Image Source
The Arc Eco home has been featured in the past on Grand Design, and for anyone with a spare £575,000 this Eco home is now up for sale via Fenn Wright estate agents.
I was surprised to see that the EPC rating had been classed as E for this property, but I feel this is an important factor to consider when designing an Eco home, certain property designs for example open planed, and ones with large areas of glass can by default use more energy.
EPC rating E could still be a vast improvement to what the rating could have been had it not used so many ecologically sound technologies, plus the energy needed to keep the property at a comfortable temperature are sourced from the sun, which yes they will require more of, but it's free and environmentally friendly once the property has been fitted with solar technology.
Zinc House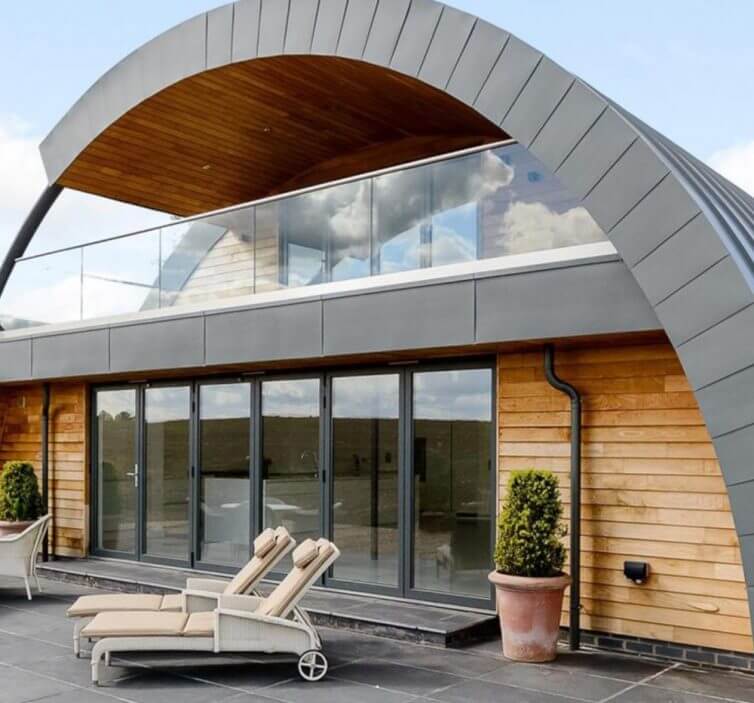 Image Source
The original Nissan hut that inspired and previously stood on the grounds of Zinc House, has been said by many to have been transformed into the building you can see in the image above.
From the image below it's hard to believe there were any salvageable parts that could of been used. Although I'm not an architect or a structural engineer, so it's impossible to be 100%.
Which leads me on to an important part of realising the self build dream – seek professional help! Building a house from scratch has many pitfalls, and you don't want to be left with an empty bank balance and a part finished home.
Kevin McCloud advises to always employ a project manager, and in an article for IdealHome.co.uk Kevin shares his rules for building your own home. This article is well worth a read, as it's hard not to get caught up with the excitement of designing and building a home from scratch.
Regarding the less exciting but equally important areas that should be considered are planing permission – read on to find information on Paragraph 55 that's required to build on green belt land. And very importantly insurance to protecting the project from problems along the way and once complete such as self build insurance
Make sure you approach an insurance company before you purchase the land you wish to build on as you don't want to find out that the land is uninsurable once you've already purchased it. Also make sure your contractors are insured. This isn't an exhaustive list so do make sure you speak to a professional regarding these matters.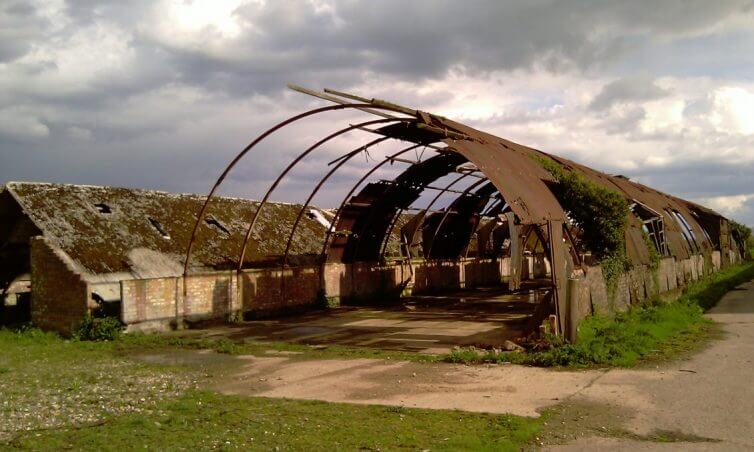 Image Source
New Forest House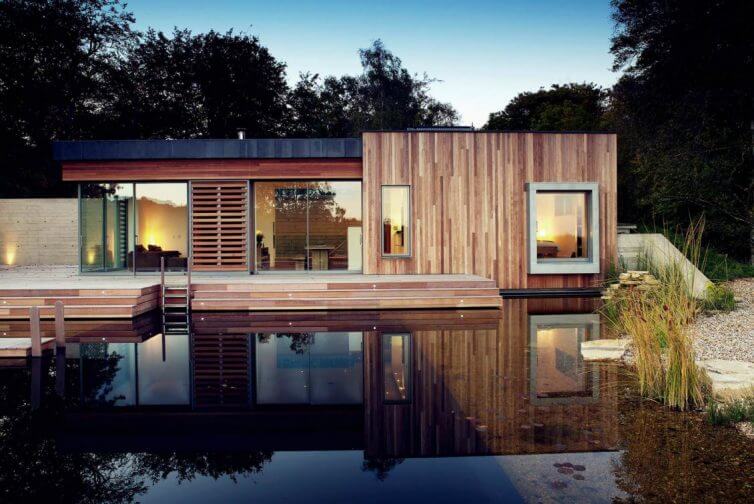 Along with Hope House this has got to be one of my favourite designs. It's minimalist simple look fits perfectly within its New Forest surroundings.
I also appreciate the care and attention taken with every aspect of the build, from removing the newts and returning them once the natural swimming pool was in place, to reusing the excavated soil rather than having it removed to a landfill site.
The property isn't as large as some, plus the property is designed to use solar photovoltaic panels, a ground source pump for heating, and has been fitted with a native sedum green roof, which will help with insulating Hope House and enabling the property to blend into its stunning surroundings.
Image Source
Pond House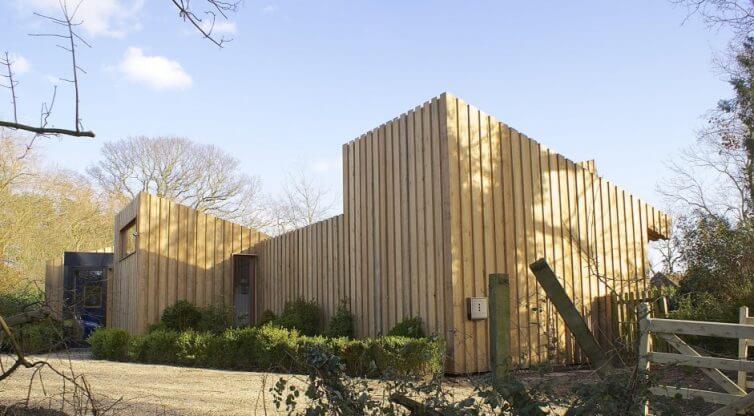 Image Source
This property may not look as stunning as the others from the outside, but its Eco credentials are exceptional, so much so Pond House has been classified as a  Passivhaus House, meaning passive house.
A passive house uses a lot less energy to sustain a comfortable temperature within the property than an ordinary home, and also less than an Eco Home, although a Passivhaus uses more than a Zero carbon house.
Hope House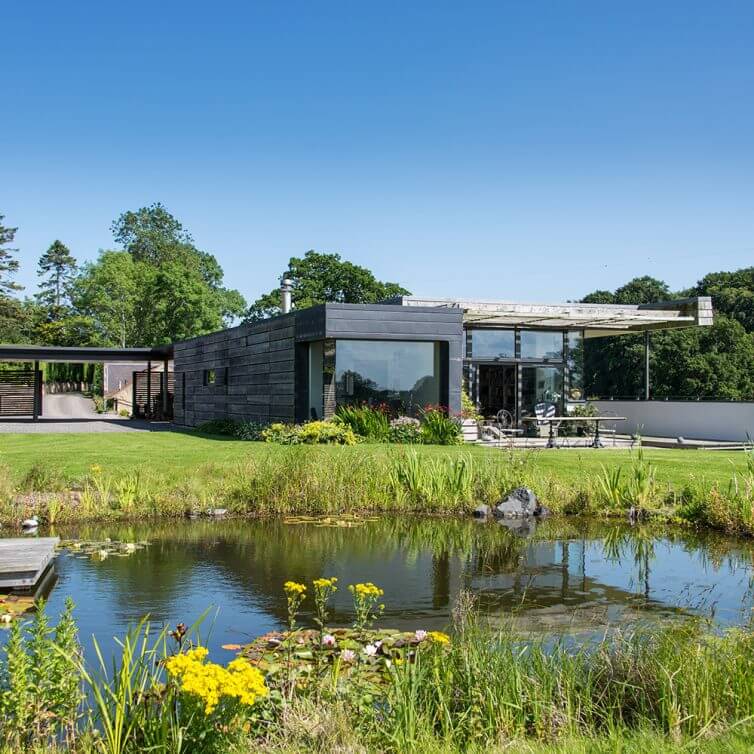 Images Source
With views of the stunning Scottish countryside and set within 18th century limekilns, Hope House had a head start before the property was even built.
From the image above and further images that can be found here, you can see that the property has been designed with style inside and out, and boasts impressive Eco credentials including a living roof.
The owners Richard and Pru Irvin decided to build the property utilising where possible green technology and sustainable locally sourced materials, this enabled less energy to be consumed and less distance required to transport materials.
Everyone's favourite property designer and TV presenter Kevin McCloud described Hope House as his dream home. The Saltire Society and the Edinburgh Architectural Association also highly rated the design as they both bestowed Hope House with well deserved awards.
Cedar House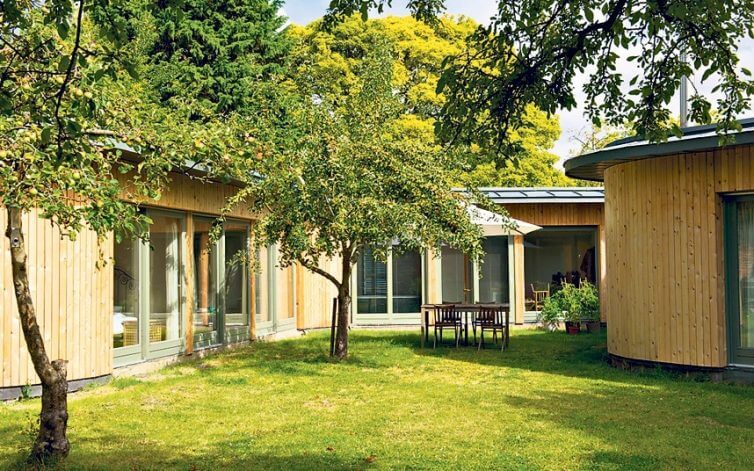 Image Source
Designed by one of the architects behind the Eden Project, Cedar House was destined to be filled with ecological and sustainable solutions, and that it has.
From harvesting the rain, triple glazing, a green roof, and walls insulated with straw bales, Cedar House has been built with great consideration so that it has as minimal an impact on the environment as possible.
Whittlebury Para 55 House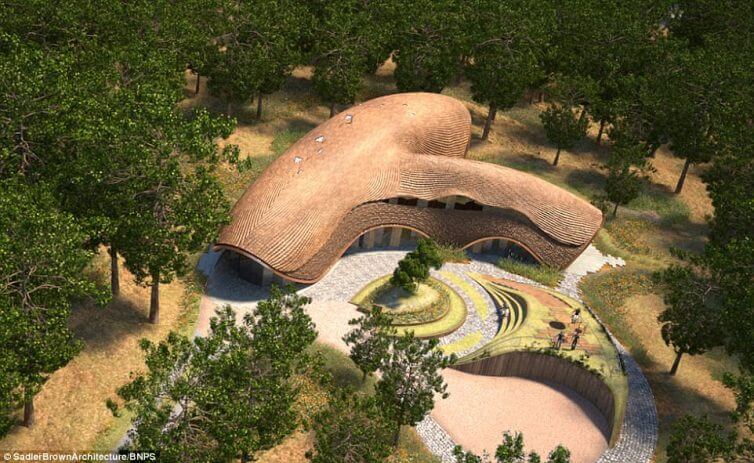 Image Source
One for the lottery win! This 3.5 million pound Eco home is up for sale, but the catch is that it hasn't been built yet. For people dreaming of having their own Eco home built from scratch, this is the perfect solution as all the hard work of finding a site, drawing up plans and sourcing the materials has already been done.
What a stunning area to live in too! Most green belt areas are almost impossible to gain building permission for, and for good reason, but the team at Sadler Brown architecture have managed to tick all the requirements regarding the Paragraph 55 clause of the National Planning Policy Framework.
This is an immense achievement, possibly due to the planning authorities deciding the design reached the requirements of being truly outstanding or innovative, and reflecting the highest standards in architecture. All three are very difficult areas to attain, as you will see in this article titled 5 Things You Need To Know About Paragraph 55.
New Forest Beach Huts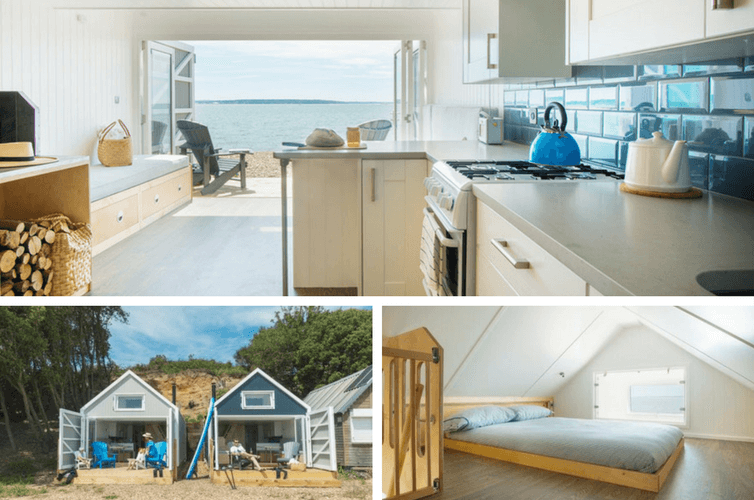 Image Source
I know I'm cheating with this one, but for many the dreams of building their own Eco home is not always possible. These beach huts on the other hand are great examples of what you could achieve even in a small space.
Build one in your garden and you could have an Eco "She" or "Man" shed, an exciting place for guests to stay, or an office with a difference!
With a wood burning fire, solar panels, fitted kitchen and bathroom, and even a bed in the roof – what more could you need!
Remember even if you're Eco home is a distant dream you can still make a huge difference making smaller changes within your present home. Kevin McCloud states that:
Most people think, "I'm going to go green! I'll buy myself some solar panels." It's all good stuff, but if we're not careful we'll end up using more resources by buying new equipment, which won't help the consumption problem. Rather than buying a flash new heat pump, it's more efficient to spend a tenth of the cost on good quality insulation or double-glazing. Putting money into the bones of the building is probably the most valuable difference we can make.
If there's an Eco home that you dream of living in within the UK, we would love to hear about it in the comments below.