A baby is not a reason to give up traveling, especially if you can get to your vacation spot by plane or car.
The earlier the child gets used to traveling, the easier and more comfortable it will be to take each trip. Who says you have to stay at home with a small child? If you like to travel, you should not deprive yourself of the joy of discovering new cities and countries because of your baby. 
Making the trip preparations
You can travel with infants everywhere: by train, car, or plane. But when choosing a mode of transportation, remember that comfort and safety are most important.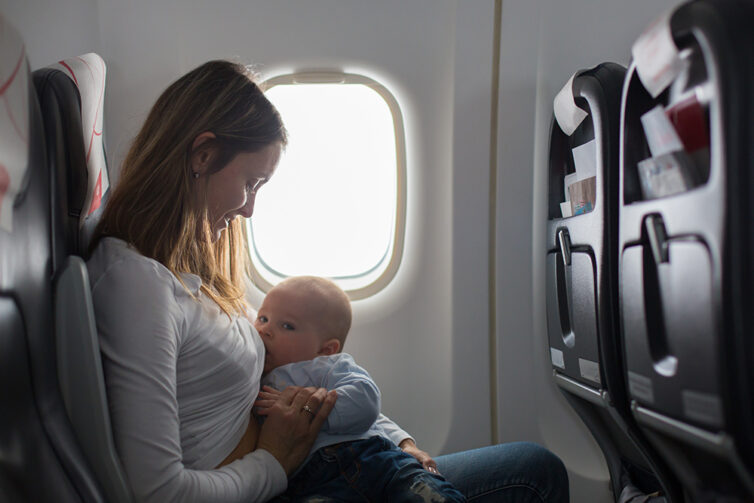 If you choose to fly, do not forget to take drinking water. At takeoff and landing, children ears often pop, which can be painful and cause them to cry. A few sips of water, a pacifier, or mom's milk can quickly solve the problem. Most airlines do not provide an extra seat for children under the age of two. So be prepared to hold your baby in your arms at all times.
Feeding tips
Do not change anything in your baby's diet before the trip – do not take any other formula with you or wean your baby if he or she is breastfed. Otherwise, digestive problems will add to the stress of the trip.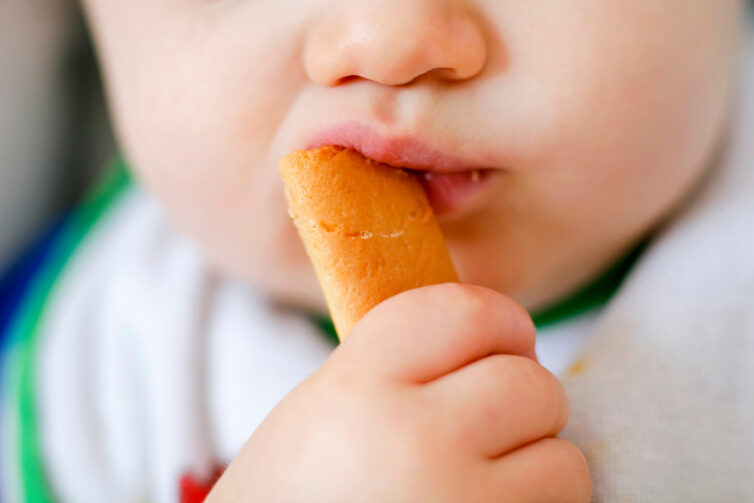 Problems with infant feeding on the road and on vacation should not be an issue if you make sure you take clean water with the infant formula and baby snacks. Find out in advance if you can buy your regular baby food nearby. If this is not possible, consider how much formula you need to take with you on vacation.
Acclimatisation
It is often a requirement of the airline that child travellers receive a check-up by a pediatrician before the travelling. The doctor should confirm that your baby is healthy before they can give you the OK for the baby to fly. Do not forget that your child must acclimatise to the new environment. Pediatricians do not recommend choosing distant exotic countries to travel with your baby: a long flight and a new climate may negatively impact the baby's well-being.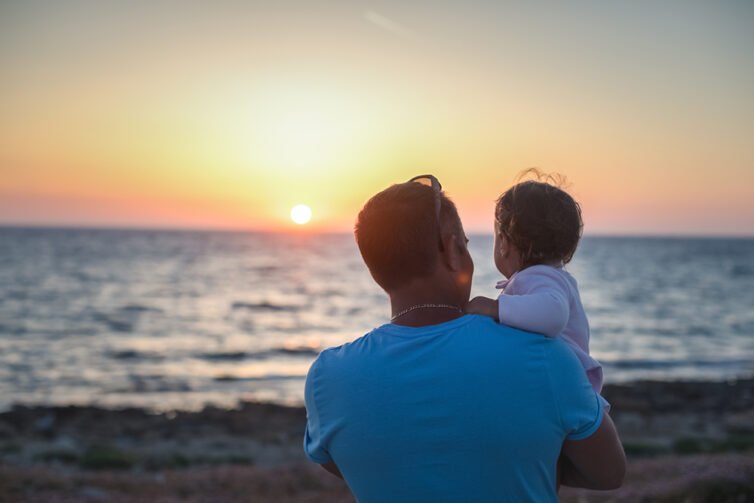 Acclimatisation is usually easier for babies than for their older brothers and sisters. However, adapting to the new climate and daily routine will take time. Pediatricians recommend planning a trip of at least 14 days. Parents should take care of their baby when sunbathing and bathing in the first few days at sea. The best time to visit the beach is before 11 a.m. and after 4 p.m. On the delicate skin, apply sunscreen with a high degree of protection.
Daily routine
Try to keep your baby's usual sleep routine, feedings, and playtime. It will help you avoid the baby becoming distressed, and this will also help you relax too. Sometimes experiencing a lot of new emotions and having new experiences can prevent your baby from falling asleep. So for the first few nights in a new place give your baby a little bit more attention before you put him or her to bed. It will also help your baby to calm down and get in the mood for a good night's sleep.