The 'staycation' has been this summer's biggest holiday trend, with the British public abandoning exotic retreats in favour of rest and relaxation a little closer to home. It's not hard to see why.
The United Kingdom has an abundance of stunning countryside and golden sands, often for a fraction of the cost (and the journey time) of travelling abroad. After a couple of bad years, stay-at-home tourism is also a great boost to local businesses. What's not to like?
We think that a well-planned staycation is something to enjoy all year round – not just a summer treat. Here are seven ideas to keep you occupied this autumn/winter.
Cosy up against the cold while glamping
You might not fancy pitching a tent in the wind or rain, but that doesn't mean that autumn camping is off the menu. Many UK campsites now offer 'glamping 'options, with fixed structures such as yurts and small huts giving you a chance to experience the great outdoors with a little more warmth and insulation.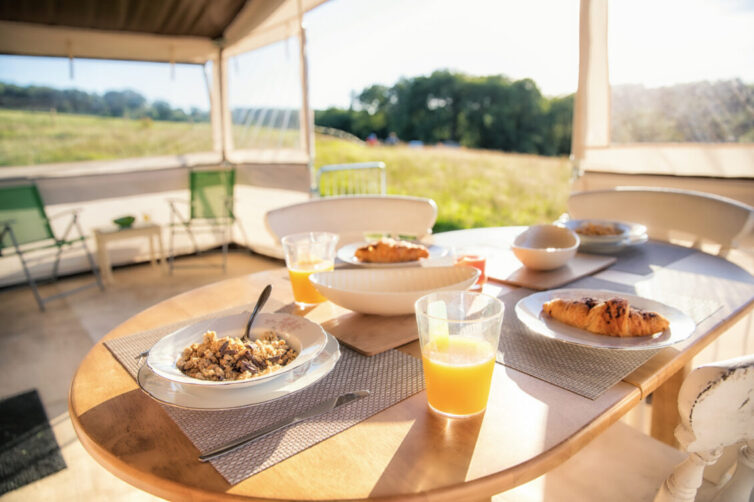 From treehouses to old buses, we're constantly amazed by the creativity of glampsite owners. They'll also typically deck you out with some cosy rugs, blankets and other luxury items so that you can wrap up warm – making it perfect for a romantic break.
Experience Christmas Day on the beach
It's been years since we've had a proper white Christmas, so why not do something a little less traditional and spend Christmas day watching the surf crash against the sand? Seaside holiday cottages are also a great way to bring the family together over a Christmas break: skip the arguments about who's hosting, and book a couple of cosy homes to see you through the festive period.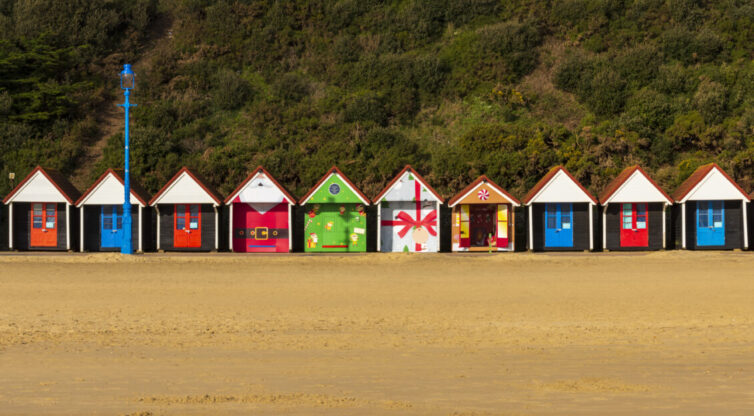 If you're looking for destination ideas, then take a look at choices available at Luxury Coastal – they cover a range of different beautiful seaside locations across the Southwest.
Light a fire in your very own log cabin
Watching the rain fall from inside your log cabin, fire roaring and hot chocolate at your side… that's a pretty good feeling. Log cabins tend to be a little off the beaten track, surrounded by lush forest or set at the side of a tranquil lake. This makes them ideal for getting away from the stresses of life and having a little bit of time to yourself, or to dedicate to your family.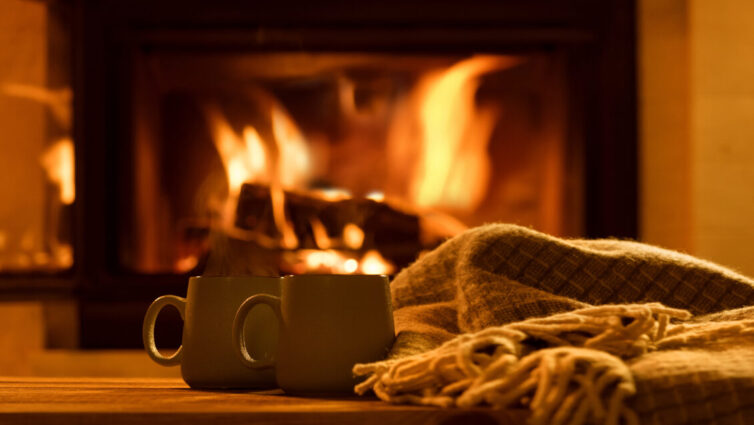 Log cabins also often come equipped with their own hot tub, which can be a really special experience in the colder months. Just make sure you wrap up as soon as you're out of the warm water!
Visit one of the UK's best bonfire night displays
Places like Lewes, Ottery St Mary's and Leeds Castle have become known for their extravagant bonfire night festivities. From fireworks and tar barrels to processions down the street, these events can be a real spectacular – and since many firework displays were cancelled last year, organisers are now planning even more to delight their crowds.
These events can get pretty busy, but if you book an Airbnb or a hotel for a long weekend away, you can make sure you're there ahead of the crowds – and find a good spot for social distancing.
Winter solstice
This year's winter solstice falls on 21 December, and there will be celebrations and festivities up and down the country, held at historic locations and landmarks such as Stonehenge. Other popular spots include Glastonbury, Brighton and the Newgrange tomb – a Neolithic tomb in Ireland which becomes completely illuminated during the solstice.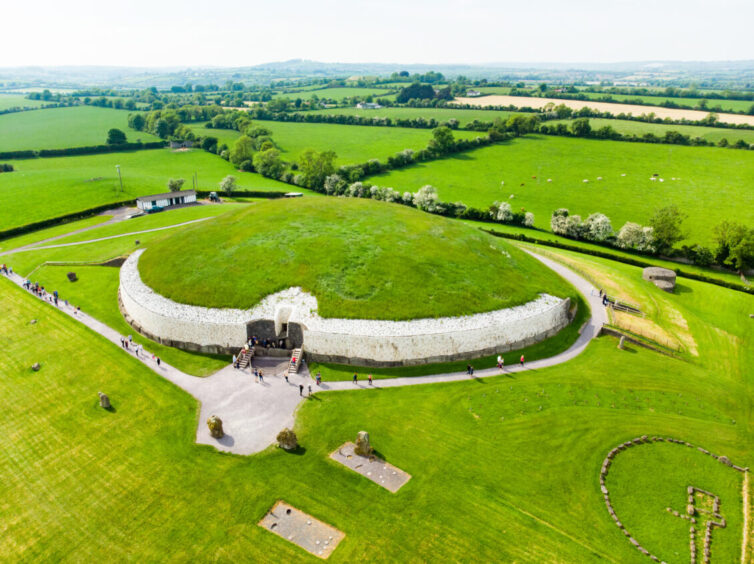 Marking the shortest day of the year at one of these beauty spots is a good opportunity to think about our connection with nature, and to recalibrate ready for the year ahead.
New Year in the city
When we talk about staycations, we often wax lyrical about everything the British coast and countryside has to offer – but let's not forget we have some fantastic cities to visit as well. If you really want to experience the nightlife of a different city, New Year is the perfect time to do it, giving you an opportunity to sample some of the glamour and glitz of a new location.
If the hustle and bustle of New Year's Eve isn't quite your thing, then there are lots of other reasons to plan a UK city break over the autumn or winter months. Picturesque places like Edinburgh, York and Bath look stunning with a coat of autumn leaves or a blanket of winter snow. They also offer plenty of museums and cafes to get you out of the cold air.
Upgrade your Christmas shopping at a festive market
This winter we are excited to see a return of the Christmas market. Usually running throughout December, these markets take over the streets of towns and cities across the country, offering an array of warming beverages, seasonal foods and handcrafted gifts. A good Christmas market is another great excuse to book a long weekend away at whichever city you've always meant to visit, and soak up the atmosphere of festive good cheer.