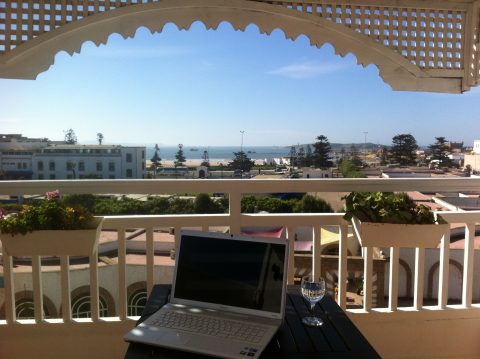 Being a digital nomad opens up the possibility of working and travelling all over the world.
I was very lucky to be given the opportunity of a lifetime, to go and live in Morocco for three months. I packed my bags, grabbed my computer and off I went. The only thing I needed to enable me to work when I got there was a decent internet connection.
Arriving in Marrakesh a vibrant bustling city, it was easy to connect to WiFi in cafes and my hotel. As a women travelling on her own I choose a well known hotel that was right next door to the coach station – Supertours.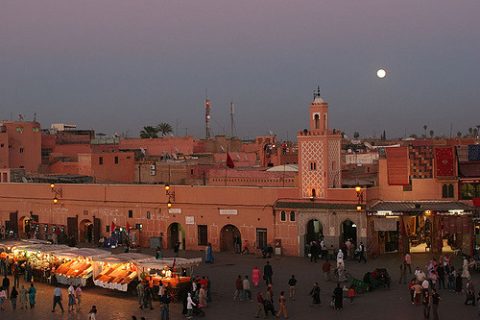 Image Source – By Tak
I did happily walk around Marrakesh on my own though and felt safe, there are many tourists and like anywhere in the world if you keep your belongs safe and don't go to quiet out of the way places on your own you should be fine.
I've not been to Casablanca the commercial capital, or Rabat the actual Capital city of Morocco where the King of Morocco lives, but from what everyone has told me Marrakesh is more popular for a reason, it has so much more character especially in the Medina.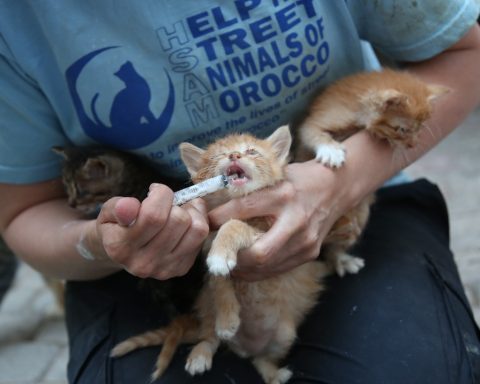 Personally my favourite place in Morocco is Essaouira, so I headed down there next. As well as blogging I love working with animals and have been a number of times to Essaouira now with the charity Help The Street Animals Of Morocco (HSAM).
Unfortunately in many countries all over the world people have not the money or resources to care for and sterilise animals, so HSAM are essential to the street animals wellbeing.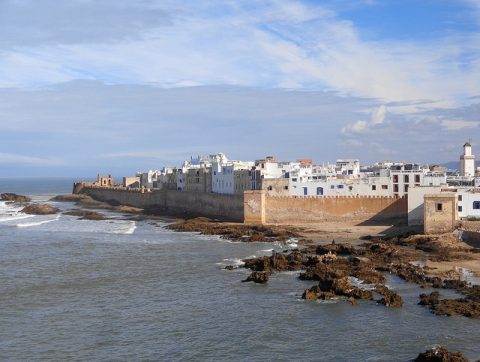 Image Source – By Goggins World
Tourists love the character of the port, and love the street animals, over the years it has become a very popular tourist destination and if like me you only speak English it's not a problem at all, as so many people not only speak Moroccan Arabic, they also speak French and English.
As a digital nomad having access to the internet is essential. A few of the places I stayed in in Morocco had great WiFi, but I encountered a number of problems.
Although some places advertised as having WiFi the signal did not reach very far, and working in the lobby area of a hotel or B&B is not fun. Especially if the sun is out and your stuck inside – not exactly living the dream!!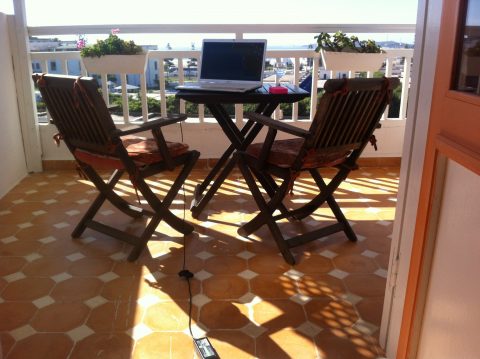 The other issue I encountered was charging my laptop. If you have a busy day you can't keep plugging it in and coming back later, so you need a good extension lead and an easily accessible plug socket.
My extension lead made the difference many a times between sitting in doors or sitting outside with a beautiful view and glorious sunshine.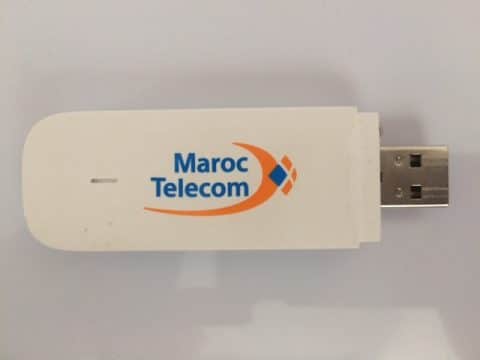 Once I left Essaouira for El Henchane I had to purchase a Moroc Telecom dongle and sim to receive an internet signal, as it's in the middle of nowhere and very few people have a phone line or satellite.
This did make things harder at times, as I couldn't down load as much and I rely on that for my work. Plus when the weather was bad it affected the signal
Unfortunately Maroc Telecom doesn't allow you to use Skype, but I also purchased a Moroc Telecom sim card for my phone which allowed me to place cheap international calls.
At times working on my computer abroad was a lot harder than I imagined it would be, but meeting amazing people and animals, seeing beautiful scenery, architecture and interior design has made it all worthwhile.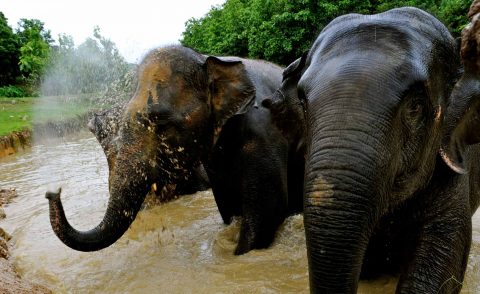 Image Source
I intend to go to Thailand next after researching on line the best places to be a digital nomad, especially as I would love to visit the elephant sanctuaries.
I came across a number of useful sites when researching Thailand, one of them being NomadList.com. This is a great site as you can enter in the detail that are important to you for example fast internet, safe for women, cost of living and many more.
The Nomad Forum is great too, as you can learn from others experiences and access so much help from people that have already lived the dream of being a digital nomad in the country you are looking to visit.
From all my research there are many ways that people make money online so that they can live and work abroad, here are a few examples:
Some people blog about their travels – this is a great blog regrading Thailand that I have been reading. It gives a realistic view of the issues the couple had finding suitable accommodation and the costs – though remember prices do change.
Others blog about the food they find, and what would be of interest to others.
I've been looking into binary options, but it can be a bit confusing at first so best to read up about it at some professional sites like Binary Uno.
One guy in Thailand talks a lot about drop shipping, again like many options available it is best to research each option thoroughly.
A number of people are programmers, web designers and often owners of their own companies, where they outsource areas of the business that they cannot manage to do themselves whilst abroad.
If you have tried or are living the digital nomad life I would love to hear from you, be it success stories or times when it has been hard, as each has great learning potential for others and myself.