So you've officially tied the knot. After months of stressful wedding planning and preparations it's finally time to spend some well-deserved and undoubtedly needed, time alone as husband and wife.
The idea is enthralling and fills you with an abundance of butterflies as you plan your first adventure together as a married couple. However, planning your honeymoon can be somewhat daunting as you try to pick a place that reflects your unique relationship, one that has all the luxuries of a dream honeymoon destination as well as one that ignites in both of you a deeper richer understanding and appreciation of one another.
This may seem like an unimaginable feat for a destination and well, it is – but it's not impossible. Africa offers a variety of luxury destinations that boast a primordial beauty and an innate intimate connection to all life, both big and small – making it the ultimate destination to consider starting the beginning of the rest of your lives.
Africa features the best beach destinations and the world's greatest wildlife reserves – boasts indulgent, spellbinding charm and plenty of romance – it really has it all. No matter what you and your beau are looking for, Africa will provide it, and although nothing will live up to the feeling of being married to your best friend – Africa comes exceptionally close.
Take a look at our top most romantic destinations in Africa – the ultimate destinations to start your love story and tick off some of your ultimate bucket list experiences – all with your best friend by your side at the same time. Sign me up!
Cape Town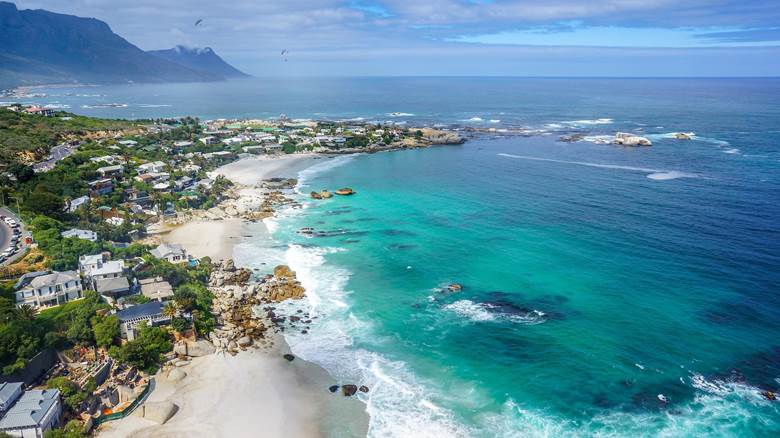 Cape Town, or 'The Mother City' is South Africa's most beloved city and is often seen as a world of its own as it is so different from both the rest of the country. Cape Town boasts a cosmopolitan fusion of cultures, cuisines, landscapes and design all set behind the backdrop of the iconic breathtaking Table Mountain.
This scenic South African beauty really encompasses it all, with its jaw dropping attractions and terrains, its century-old architecture and its contagious energy and its romantic flare – Cape Town is a Honeymooner's hot-spot.
Spend your time admiring the sunset from the famous Signal Hill or trying to touch a Super Moon from Lion's head; spend quality time with the Penguins of Boulders Beach; or peruse the aesthetic streets for trinkets and chic fashion or even spend your day sipping cocktails and soaking up the gorgeous African sun (but wear a hat because honestly it's hot).
This cosmopolitan metropolis is the perfect place to connect and to celebrate. Offering an abundance of different activities, breathtaking sites and delicious cuisine to explore. Fall in love with the city as you reignite your own flame for each other. Whether you're adrenaline junkies, adventure seekers, outdoor enthusiast or you would prefer to spend time hand holding and lounging, Cape Town won't disappoint.
Malawi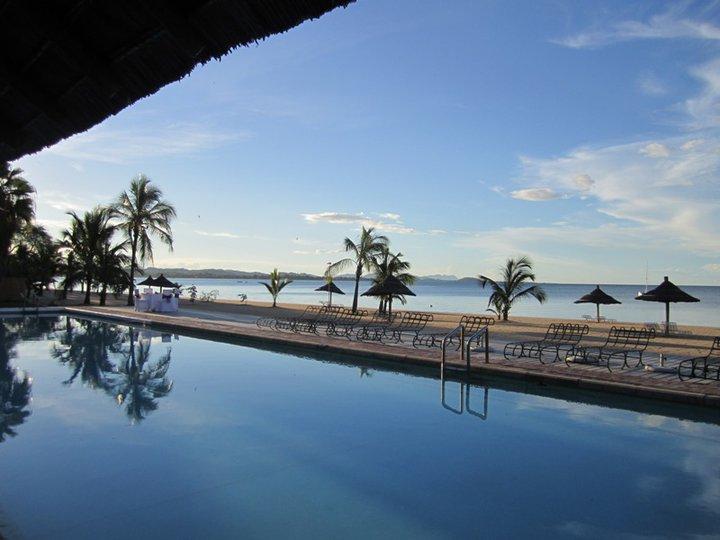 One of the world's best hidden treasures and the most understated honeymoon destinations on offer in Africa – Malawi promises a destination of peace and tranquillity, one that exudes natural beauty with its endless stretches of turquoise waters and steep cliffs. Malawi offers all the ingredients for the perfect honeymoon destination; this warm and welcoming destination was placed in the Top Ten of Conde Nast magazine Top Ten Romantic places on earth – and Conde Nast is never wrong.
Relax and rejuvenate next to the largest lake Africa has to offer or on the golden coated coast, with its tropic waters teeming with colourful fish. Beyond its magical waters Malawi also boast luscious green landscapes where you can spend the day adventuring through the true African wilderness – glimpsing into the intimate lifestyles of a variety of different wildlife, including; elephants, monkeys, crocodiles and birds.
Explore the famous highlands of the picturesque Thyolo Tea estates where you can admire Malawi's most iconic site (Mount Mulanje) and sip on some of Africa's best brewed beverages. The endless possibilities of Malawi make for the perfect destination to rejuvenate your soul and explore the depths of your love, let romance blossom through the simplicity and beauty of the perfect honeymoon escape.
Zanzibar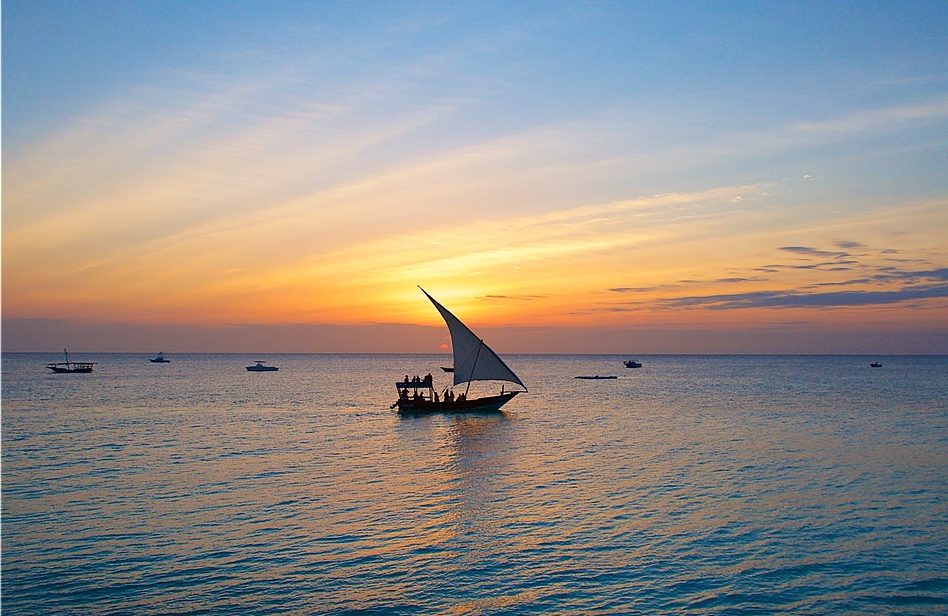 This exotic location is the perfect destination for a honeymoon with just the right amount of spice and a natural flare for romance, this tropical paradise is ideal for newlyweds to spend their first moments as a married couple. A place like no other, Zanzibar is the ideal island getaway.
So much more than just your average beach destination Zanzibar is the perfect tropical paradise – blessed with powdery white beaches and crystal blue seas and enough myth, magic and history to meet all your destination expectations. With so much colour and creativity woven into the fabric of its being, it makes it hard not to fall in love.
Explore the wonders of ocean and all the weird and wonderful creatures who inhabit it, part take in a variety of water activities. Switch off your phone, kick back, relax into days that are only interrupted by the dips into the Warm Indian Ocean.
Zanzibar will seduce even its toughest of critics; its sunset cruises to its cultural tours and wildlife-safaris, this honeymoon destination offers a rewarding and diverse experience that ticks all the boxes of an unforgettable holiday.
Botswana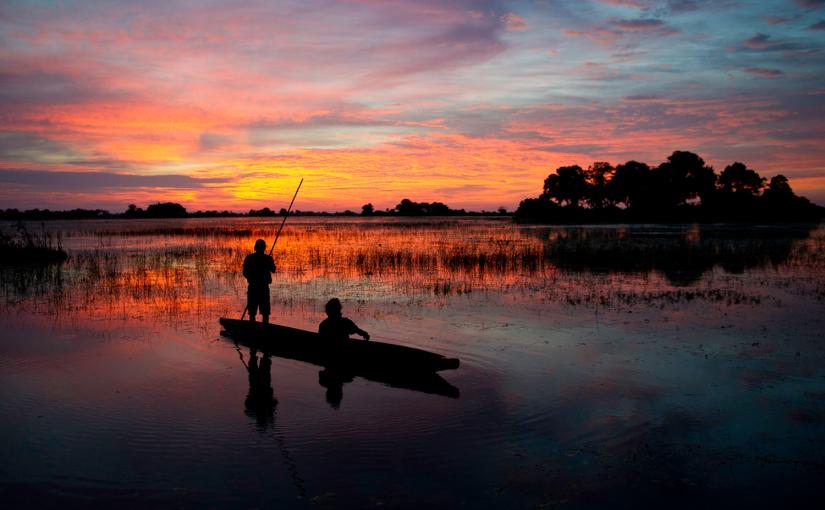 With its beautiful lush wetlands and inland delta Botswana is the honeymoon destination fit for royalty. In fact, it's a destination that is often visited by the likes of Prince Harry and the Rest of Windsor Manner. Botswana provides the perfect setting for a romantic honeymoon destination (if it's good enough for Prince Harry, it's good enough for you), filled with pristine beauty and endless horizons it provides views like no other.
Its surroundings create the perfect environment for love to flourish as it emits deep feelings of presence and appreciation – for even the small of things. Luxurious, intimate and blessed with some of the greatest wildlife the world has to offer – Botswana has sites like no other. Glimpse into the intimate world of the wild on unforgettable safaris or canoe down the natural travel wonder of the world – The Okavango Delta. A dreamy oasis of life, love and excitement make Botswana a destination like no other.
Morocco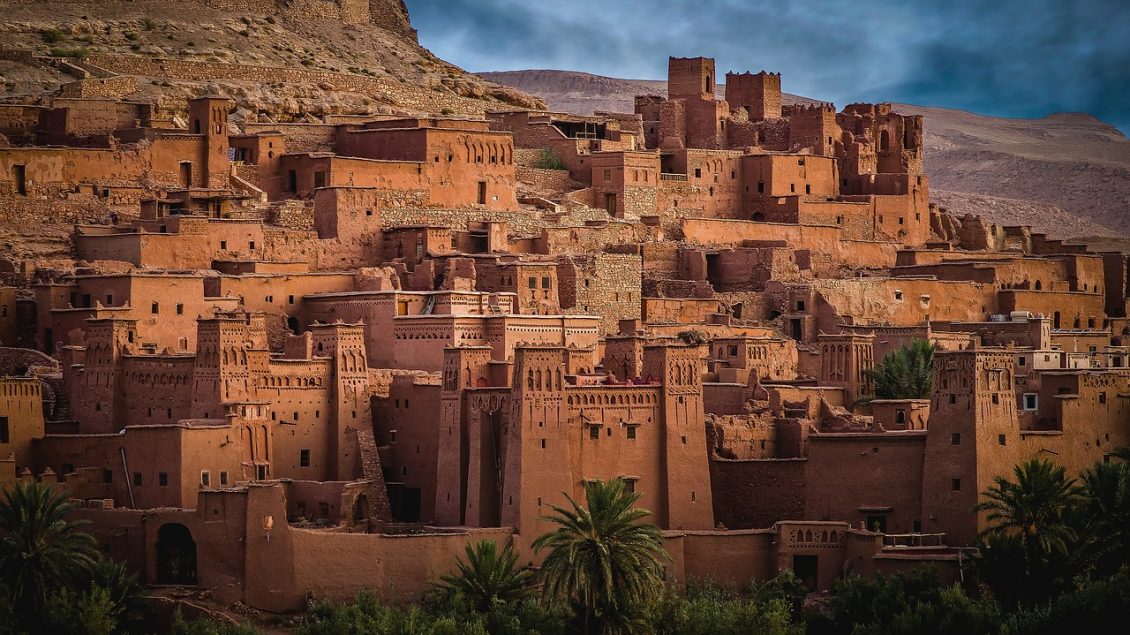 This boisterous maze-like city feels like the type of thing you only see on the big screen, oozing with colour, romance and abundance of energy, Morocco is a myriad of feelings and experiences waiting for you and the one you love to explore. This mystical destination is filled with exotic, splendid and quaint narrow streets filled with ancient antiques and trinkets of all different shapes, sizes and colours.
With a pulsating energy and a warm air filled with delicious and interesting smells, Morocco is the best place to explore, and to rediscover yourself, whilst experiencing vibrant cultures filled with rich traditions and history.
If you are looking to start your lives together with diversity, energy, adventure and thrill Morocco is the place for you. Indulge all your sense as you discover the secrets to love through the secrets of Morocco.
There is no right or wrong destination when it comes to picking a honeymoon; the holiday needs to be something that makes both of you happy, something that feels special to you and your relationship. Africa has it all, and the possibilities are endless. But no matter where you are, a honeymoon is all about being together, about spending your first married moments celebrating, unwinding and connecting with each other. Your honeymoon isn't the pinnacle of your life together, in fact it's just the start of a lifetime of adventures together.