Dogs are our 'best friends' and showing them just how much we love and cherish them is a favourite past time of many here in the UK.

There are so many great products to choose from when we're looking to spoil our pets, but what about the ones they really need, rather than just the ones we would love to buy them.
Here are my favourite five items that I feel not only look great within the home, they also pamper your pooch, and increase their quality of life all at the same time.
Dog Steps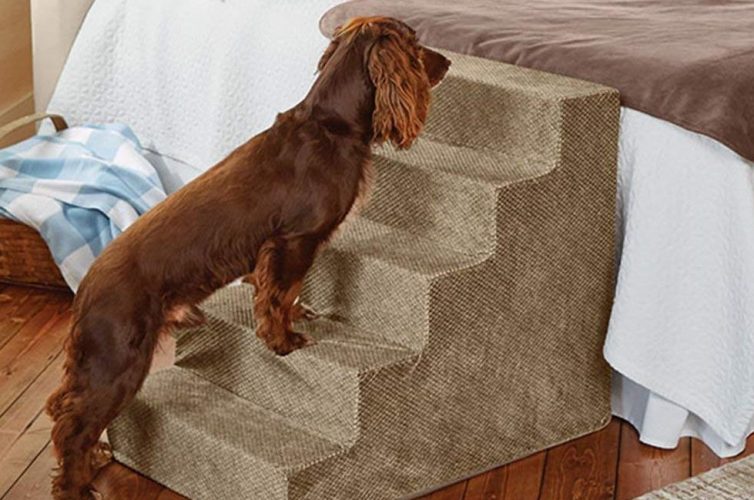 Recently I looked after my friend's dog Alfie overnight. It made me realised that most beds can resemble mountains to our little furry friends, especially if your dog is small or suffers from joints problems.
That night I gathered items from around my home and placed them next to my bed so that Alfie could use them as a set of makeshift steps. I thought to myself "wouldn't it be great if there were such a thing as dog step", well I'm a bit late to that one, as there are pages upon pages on the internet dedicated to just that.
Some are straight forward practical wooden steps, some comfortable foam steps like the one in the image above. Though back to the practical side, many dog steps fold away for easy storage as you might only require them at bedtime, or when you're sitting in front of the TV and they're unable to jump up high enough to reach the sofa.
And then there are the multifunctional versions where they can be used as steps or a ramp. These are great when you have a rather large dog and don't look forward to lifting them in or out of the car, or onto your bed.
Pet Door
Pet doors are great for not only cats but dogs too. In the YouTube clip above Rob Robillard from 'A Concord Carpenter' gives a great review on the Endura Flap Pet Door.
When you're at home and you don't want the back door open constantly or you're busy with the children and would rather not feel like a yo-yo going back and forward letting your pet in and out all day, a pet door can work out as a fantastic option.
Like Rob states, make sure you purchase one that doesn't let all the heat out of your home, and we would definitely recommend one that has a security plate for when they're not in use.
Pet Memory Foam Bed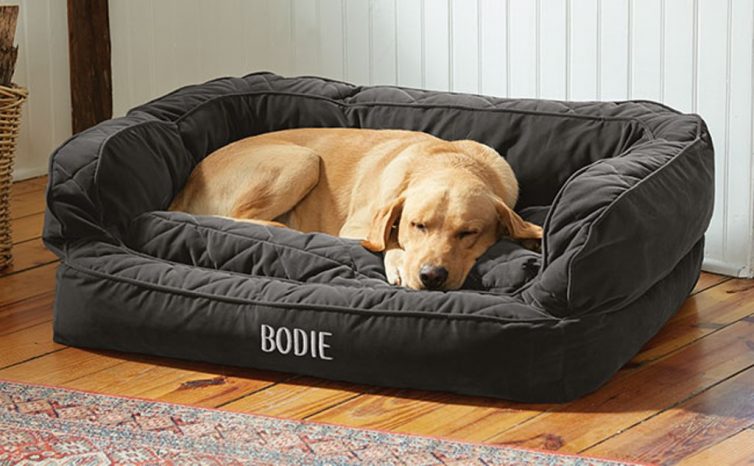 Since NASA's invention went global and revolutionised our sleeping experience memory foam has been seen everywhere from mattresses to pillows and even pet beds. That's because they are so comfortable!
Memory foam beds are perfect for pets, especially if they suffer from arthritis or mobility issues, as the foam cushions the joints and help with pressure sores.
Dog Water Fountain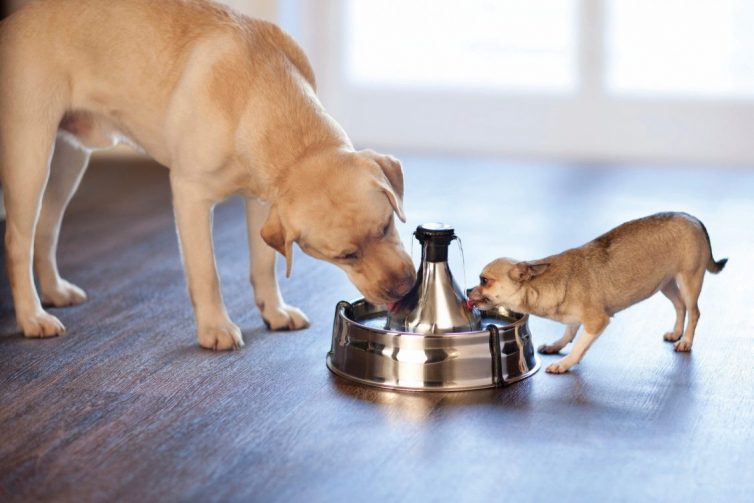 How many times have you placed a bowl of water down for your pet, turned around and they're drinking from a running tap instead? For some reason, pets prefer running water!
Thankfully there are many designs and different materials to choose from, so you won't have any problems finding the perfect pet fountain. I personally prefer the stainless steel ones, as they're a lot easier to keep clean, but they're also made from ceramic and plastic.
The Drinkwell pet fountain above is rather special as not only is it made of stainless steel, it can also be adapted for multi-dog households.
Raised Bowls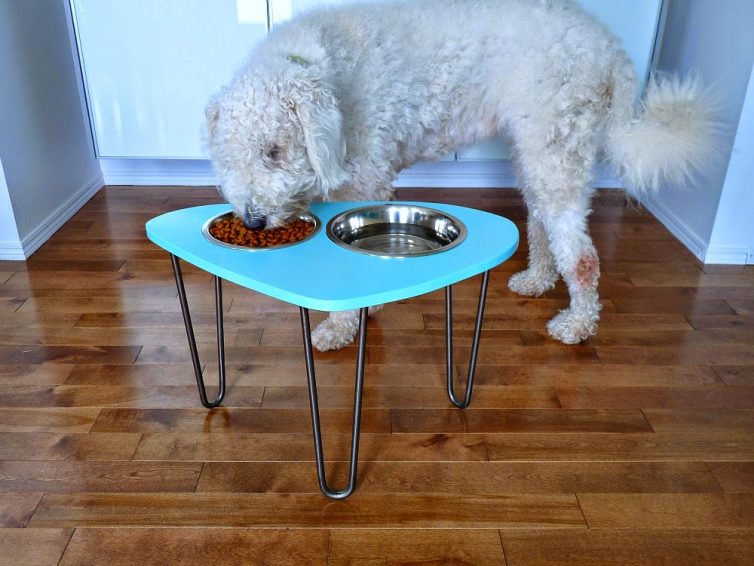 When it comes to stylish, practical, and beneficial to your pet's health, this ticks all the boxes. Yes, you can buy them online and in-store, but isn't this one extra special! It has a great retro feel and spot-on trend with those pin legs. Check out how to make the stand over at Dans Le Lake House.
It's not just a pretty face either, as raised food bowls can help older arthritic animals eat and drink without having to bend down. Although make sure you check with your veterinary surgeon before purchasing one if you have a large dog or one that has a barrel chest, as it can cause some dogs to eat too quickly.
We know how much you love your pets, so let us know in the comments below if you've purchased a present for your pets that have enhanced their lives.
Image source Walks Four Paws.