If you've just moved into your first home, congratulations!
First homes tend to be a little on the cosier side, but that doesn't mean you can't decorate them in the way you want to. Putting your stamp on a place is a rite of passage, and it's something that you can do no matter what your budget or the size of your home.
This article, then, will look at some ways you can give your smaller starter home a decor boost. From installing a wood burning stove to ensuring that you choose the right window coverings for your needs, there are plenty of options.
Think about windows
Image Source: © Shutters.co.uk
In a home with small rooms the amount of natural light entering is very important. If there's not much of it, a room can feel dark and dingy.
However, if you live in a south facing property huge windows can have the opposite effect in the summer months; your home can start to feel uncomfortable with too much bright light flooding the room causing uncomfortably high temperatures.
That's why it makes sense to think carefully about your windows during the renovation process. Being able to control the amount of the light which floods in is essential, so window coverings which can be opened and closed according to climate-suitable gradients is important.
For a starter home, it's also important to make sure that your decorations are fashionable as well as practical. DIY shutters are ideal for this purpose, as they evoke memories of villa holidays abroad. They are also readily available in light coloured wood materials which is considered chic and fashionable these days.
Paint with size in mind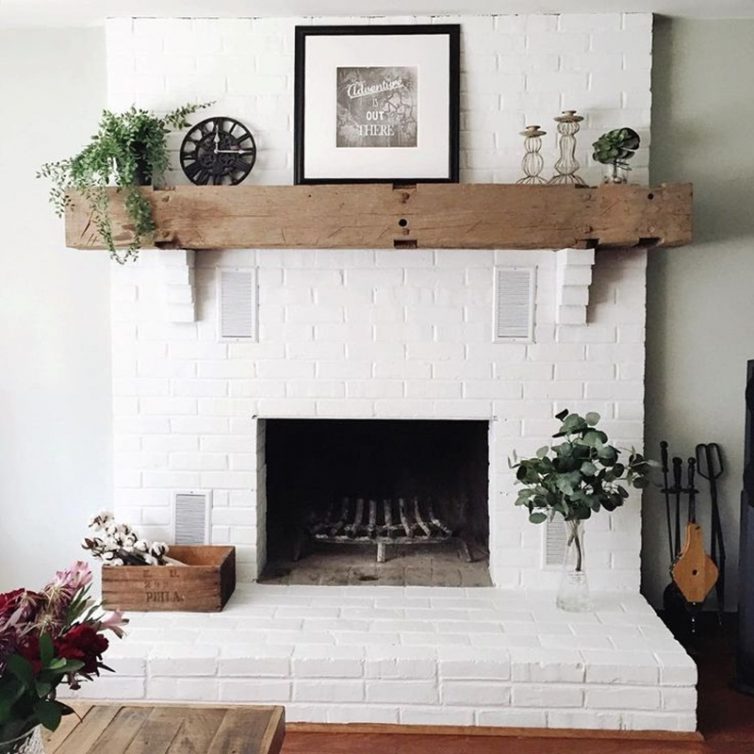 Image Source © laurenfair Via Instagram
When you design your colour scheme, it's important that you put the size of the property front and centre in your palette choices. The paint colour selections you make will have an influence on just how small or large your property feels – and for that reason, you should think carefully about what to choose.
Colour can have a real psychological effect on those who step into a room: off-white and other light colours, for example, often make a room seem bigger because they reflect light rather than absorbing it as do darker shades.
But it's not just about the colour of the paint: maintaining a larger feel in a smaller space also requires using paint as a way to create consistency.
If you have larger protruding features on your walls, such as a wall-integrated and fully covered fireplace, it's worth painting it in the colours of the wider wall to avoid emphasising it.
The same also applies to radiators: if these are left painted in their typical colours, like white or grey, they can quickly clash with the wider colour scheme and draw attention to the space they occupy.
Cosy chic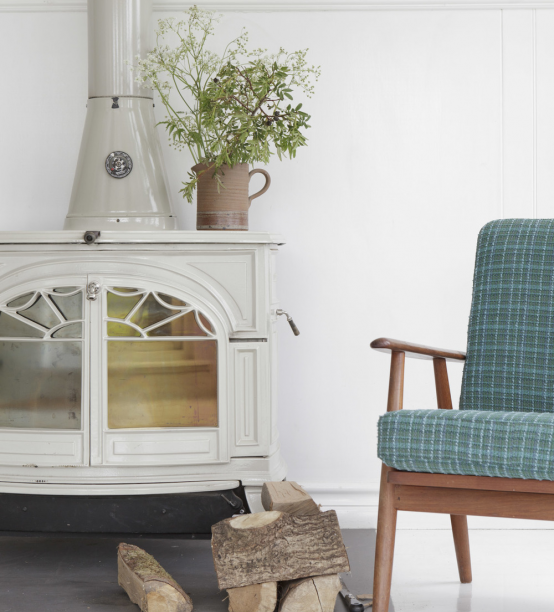 From the living room to the bedrooms, there are plenty of opportunities within the home to create a cosy feel. Moving into a starter home is a golden opportunity to craft that sort of atmosphere in this regard – and when it comes to practical decor, there are lots of options available.
Soft furnishings can come into their own here: from thick, knitted blankets, which give off a warm and relaxing feel, to plump cushions which emphasise the depth of comfort your sofa offers, there are plenty of ways in which to create a homely feel.
If you want to hit the real highs of cosy chic, a wood burning stove is a smart move. Not only is this sort of stove a beautiful addition to any household's decor and a great way to re-create the rustic sense of farmhouse living, it's also a way to keep a home comfortably warm in the winter. Of course, a suitable chimney is required, and, for safety reasons, the stove should be fitted by a qualified installer.
Moving to a new starter home is a significant event, and it's also an opportunity to start decorating in a way that matches your tastes and which can give the property's value a boost.
And while your property is likely to be a little on the small side, there's absolutely no reason why you can't decorate it in any way you see fit. From installing a wood burning stove to choosing a paint palette which flatters the rooms, there are lots of ways in which you can decorate a smaller property to great effect.
You don't have to be an expert to create a beautiful home. Do your research, and you can achieve a great result that expresses your personal style and makes the most of what you've got. For more interiors tips, take a look at this interior design online course.
Main Image Source: © theeverygirl.com