Today, we're looking at the A-Z of interior trends for spring/summer. We've scoured social media, trade magazines and press releases to bring you the entire alphabet of stylish ways to update your home this year.

A is for air purifying plants. From Instagram to ITV's This Morning, the benefits of purifying plants have been widely shared recently.  They create a better environment by filtering nasties from the air. Learn more here.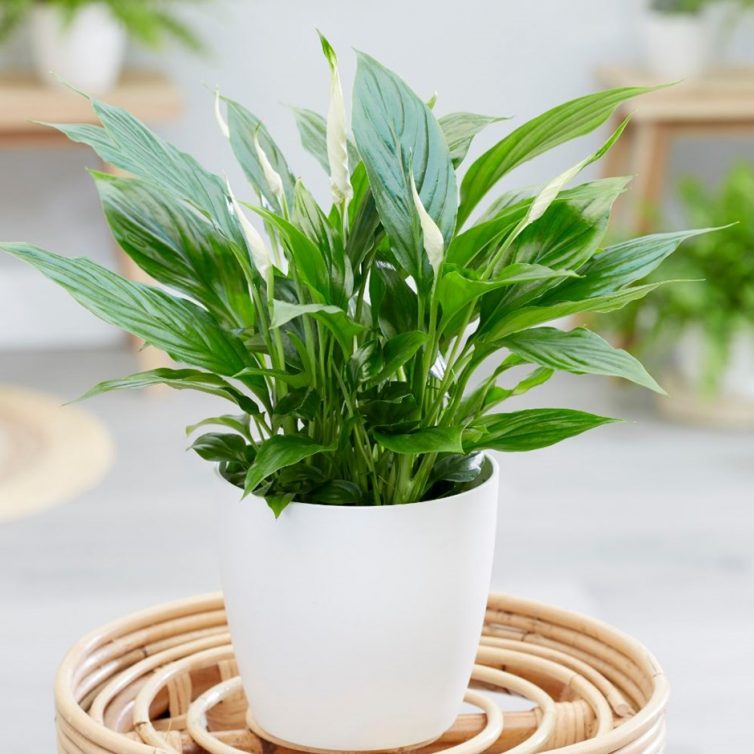 B is for botanicals. A steadfast of the last five years, the botanical trend shows no indication of waning.  The latest iteration of the trend showcases large monstera leaves and cactus motifs.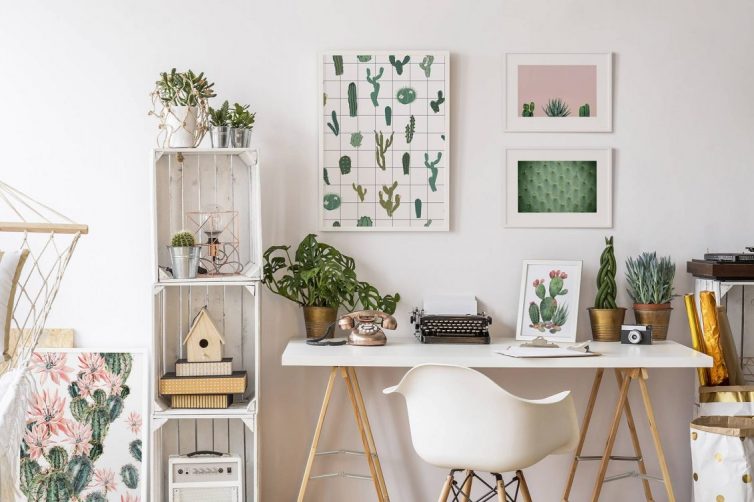 C is for coral. Pantone chose colour 16-1546 'Living Coral' as their Colour of the Year for 2019. The company calls the shade "vibrant, yet mellow".
D is for dark kitchen cabinets. Stark white kitchens have overstayed their welcome. Homeowners are now gravitating towards darker tones.  Choose moody hues like nearly-black, navy blue and hunter green.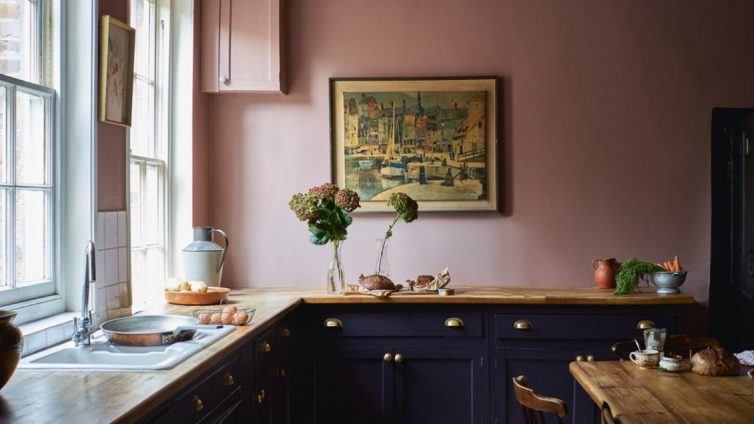 E is for Easter decorating. Whether you're religious or simply love the season, Easter is a brilliant chance to decorate your home in bright, spring colours. Invite family and friends to enjoy your home over the Bank Holiday weekend.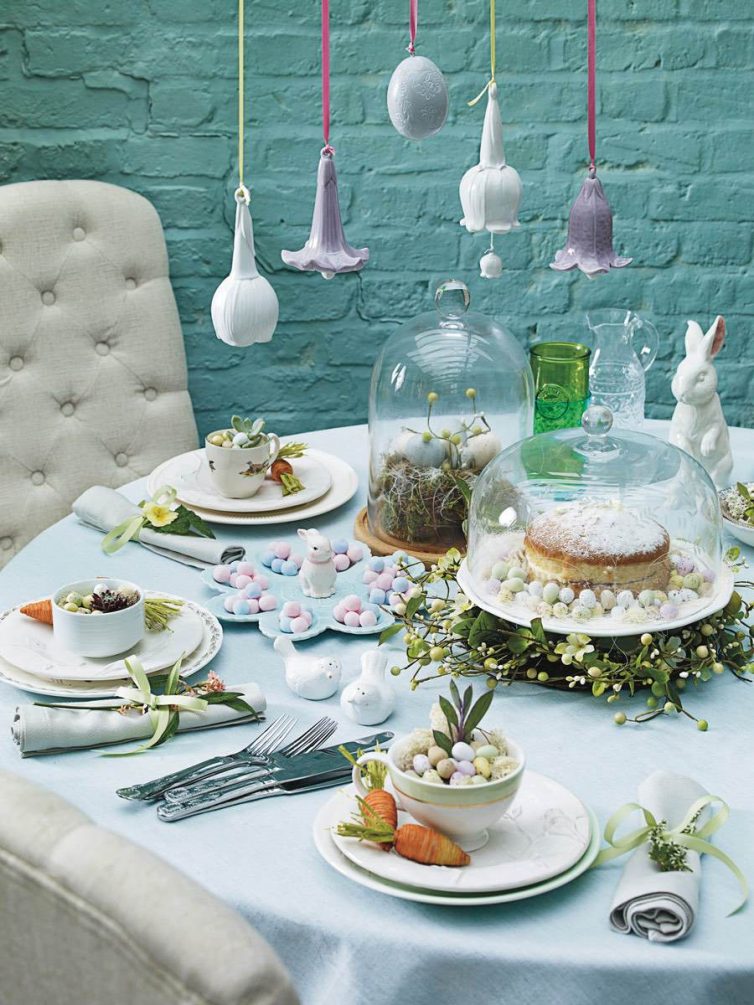 F is for feminine. Blush, dusky pink and bronze continues to dominate home decorating.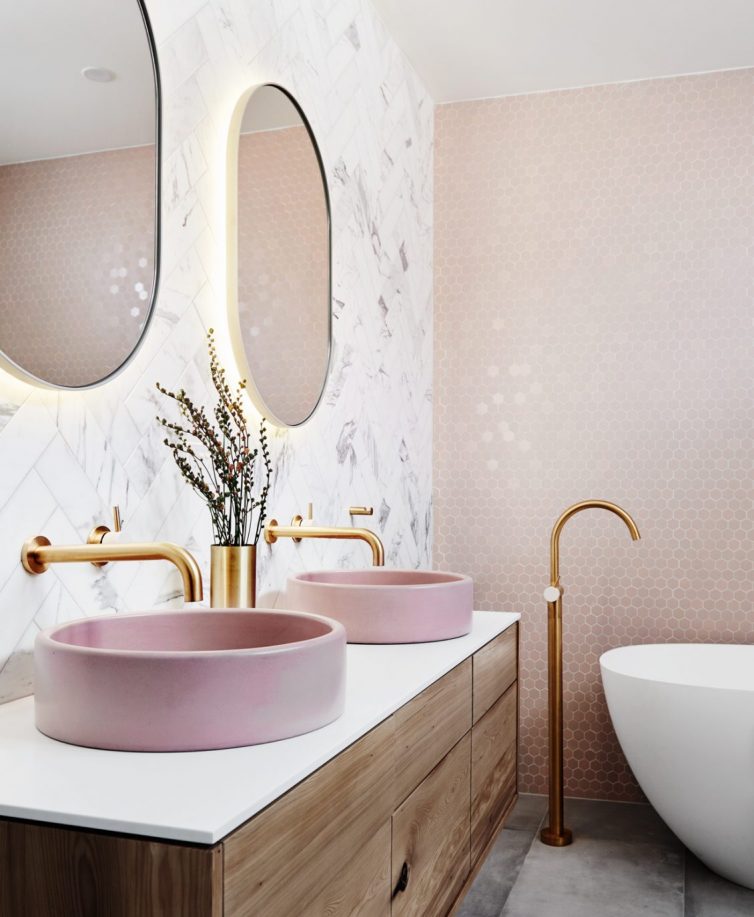 G is for galvanised. We've noticed an increase of galvanised steel buckets in gardens and small pots inside the home.  Perfect for adding a touch of vintage charm to any space.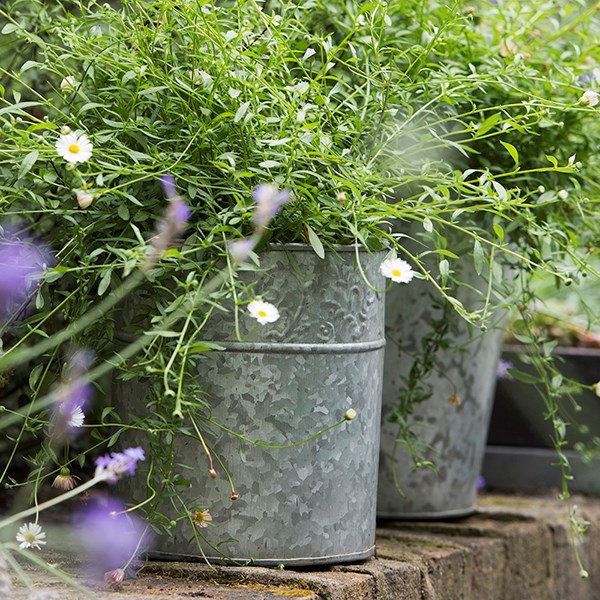 H is for herringbone. The distinctive V-shape pattern is popular at the moment. You'll find the Herringbone print decorating home accessories in a range of modern colours.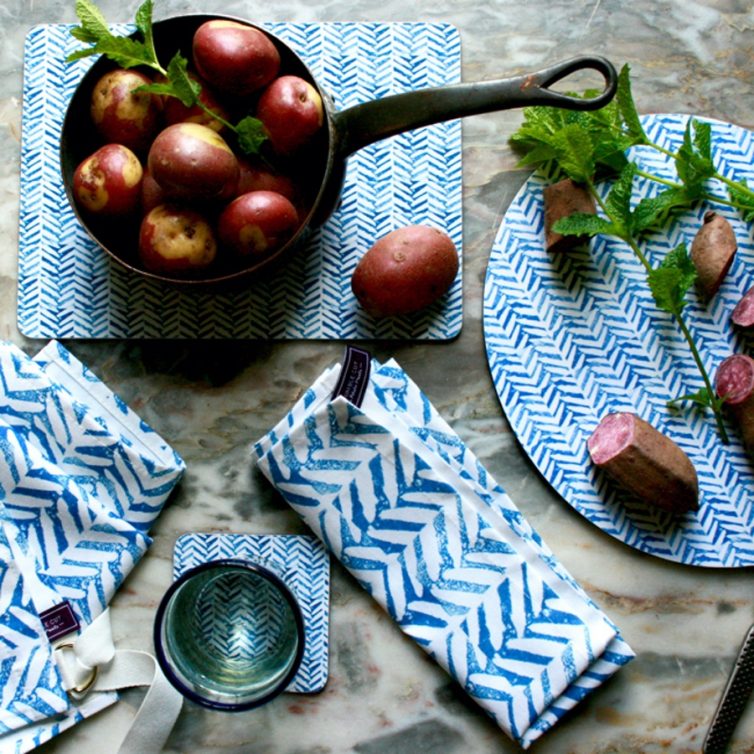 I is for Instagram. Instagram has become one of the main driving forces behind trends.  Get ahead of the curve by setting up an account and keeping track of popular hashtags.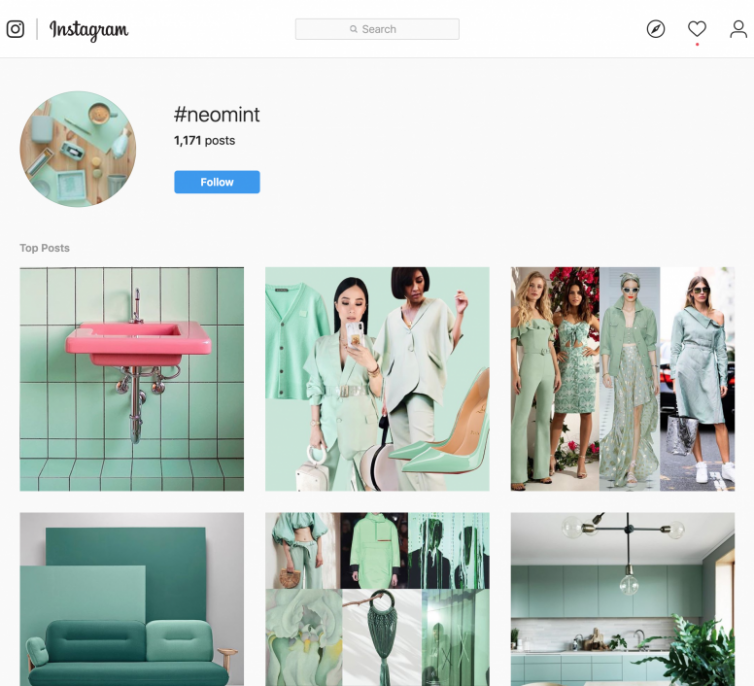 J is for jewel tones.  Another trend that is showing no signs of stopping anytime soon.  Choose rich, deep jewel tones, such as indigo, emerald and teal.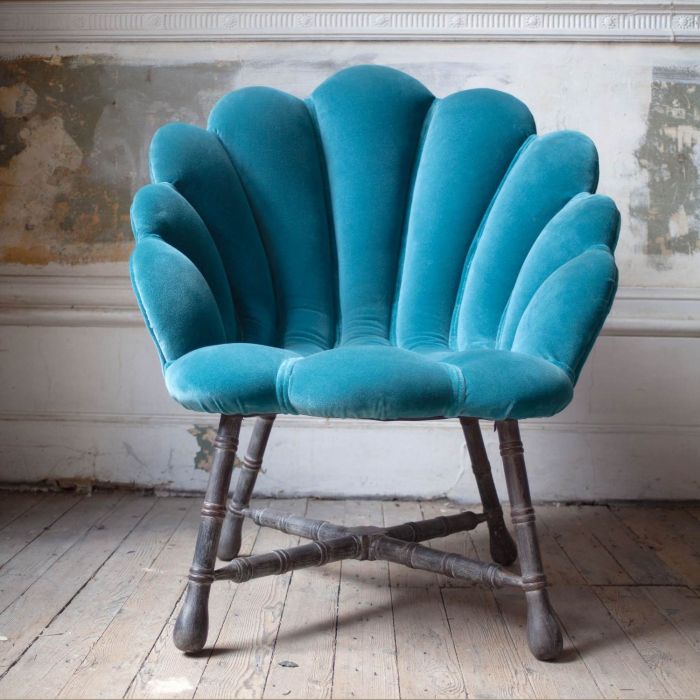 K is for kitchen appliances. There's more choice than ever before when it comes to kitchen appliances, as companies translate the season's biggest trends into electrical goods.  For instance, this copper-coloured kettle, toaster and microwave from Swan.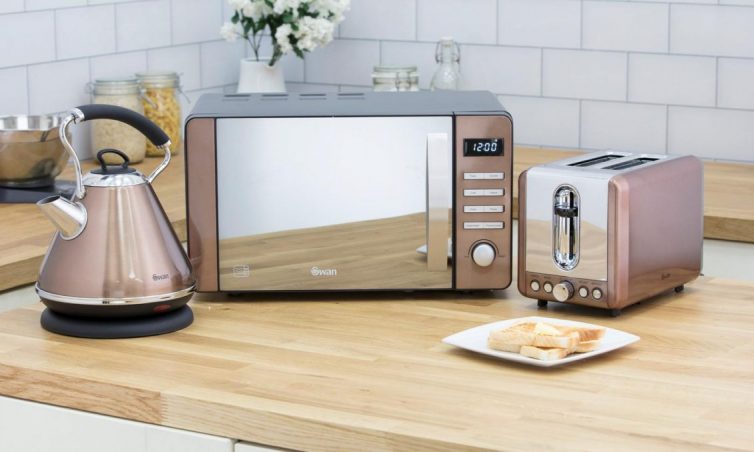 L is for ladders. Another trend that's going nowhere in 2019. Use old (or vintage style) ladders as storage.  The possibilities are endless. Hang towels over them in the bathroom. Fix planters and pots to them in the garden. Wind cord lights around a ladder in the living room to brighten a dark corner.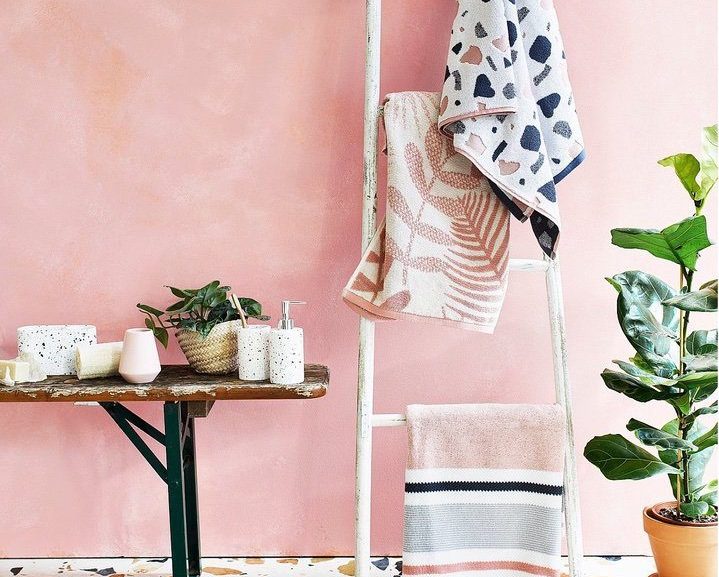 M is for mermaids. Move over unicorns, there's a new mythical creature to obsess over. The mysterious, magical mermaid! Find this trend all over the high street.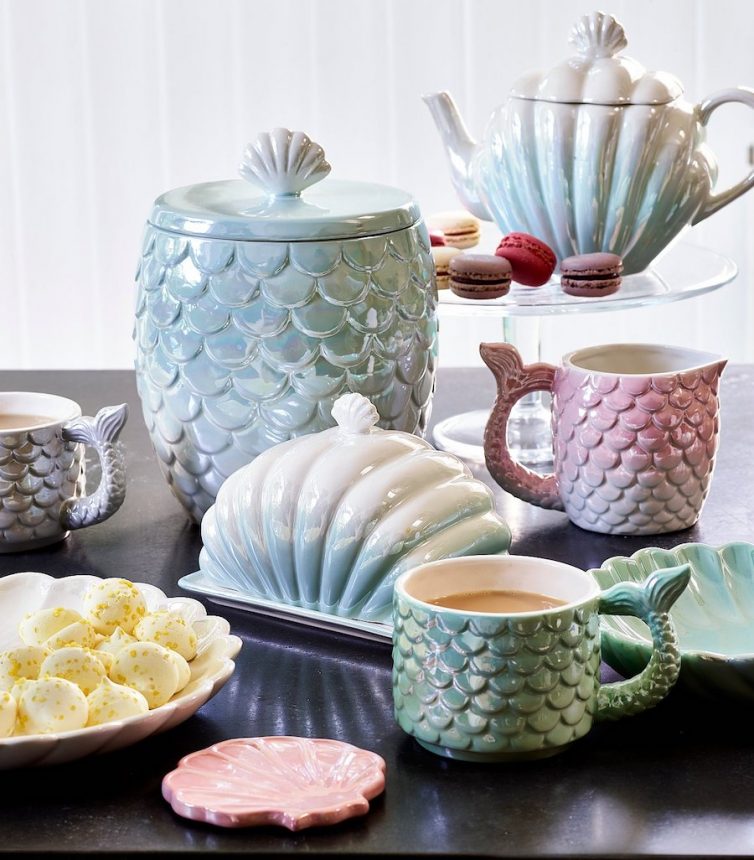 N is for nude. Witness the rise of barely-there nudes as a reaction to the colder greys that have dominated over the last few years. Think sandy shades, fleshy pinks, warm oatmeal and earthy linens.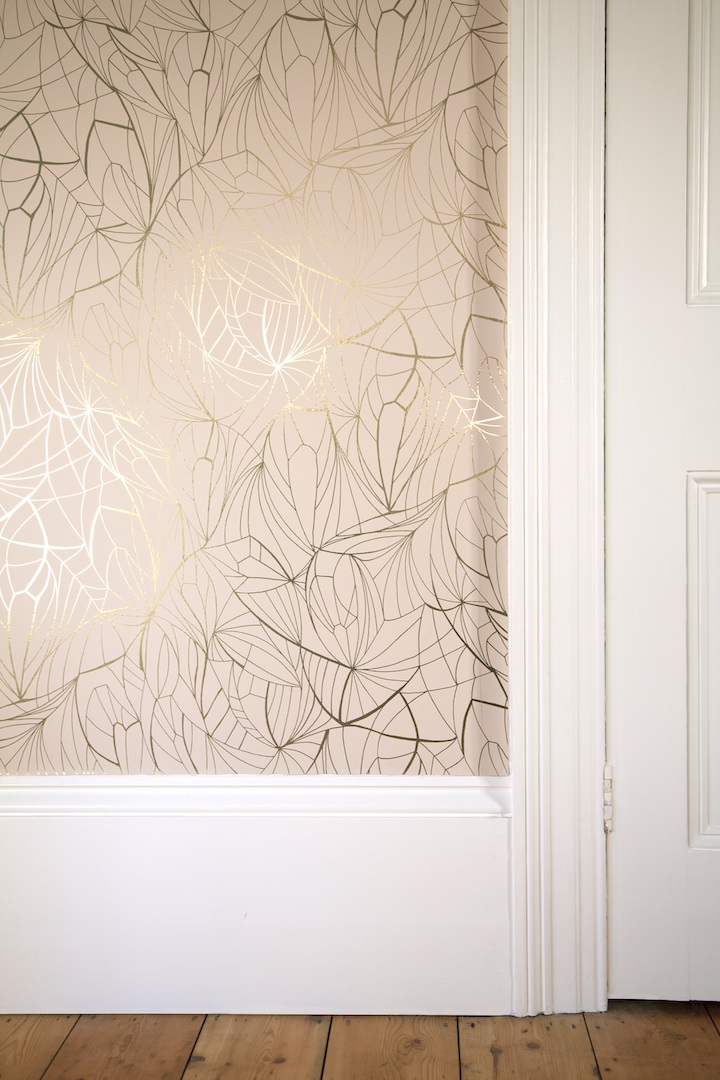 O is for ombré. Ombré is the graded blending of colour.  Usually one hue into another or from light to dark.  The trend started life in the world of hairdressing (with hair dye) before moving into beauty, fashion,  homewares and even baking! Even THE Oprah loves ombré!  She says it "ups the cool factor in any room".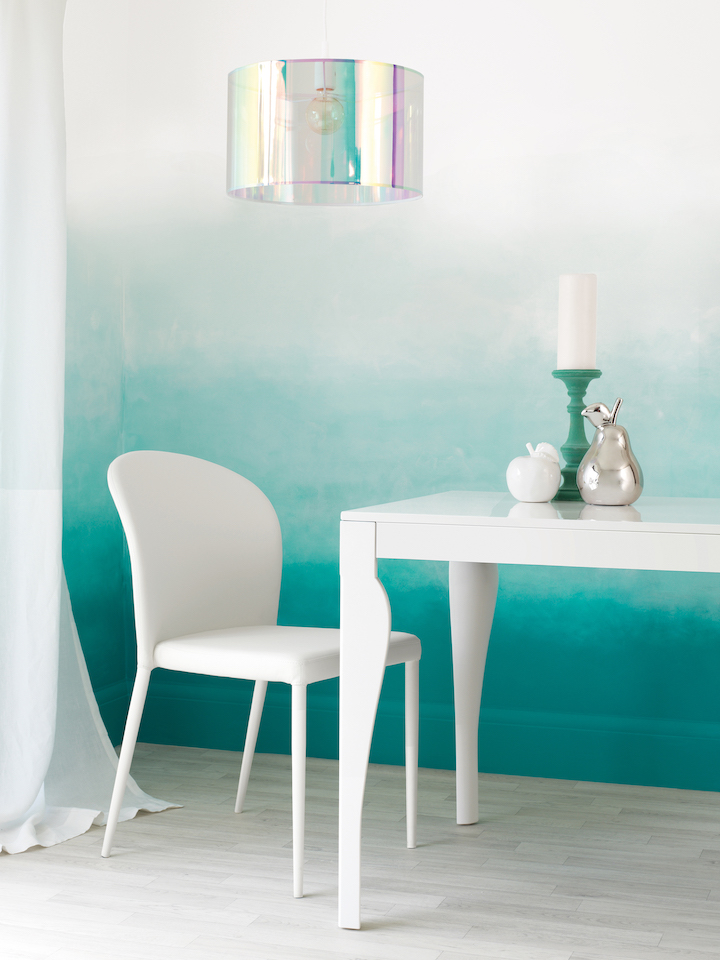 P is for pom poms. Colourful, fun and cute.  What's not to love?  From blankets to baskets, find these adorable decorations on plenty of products this season.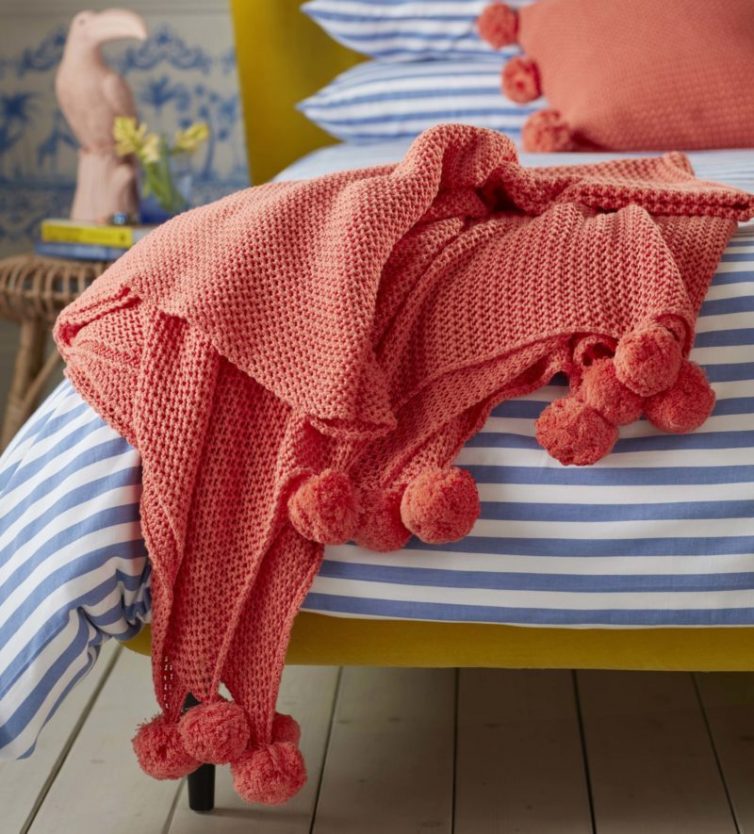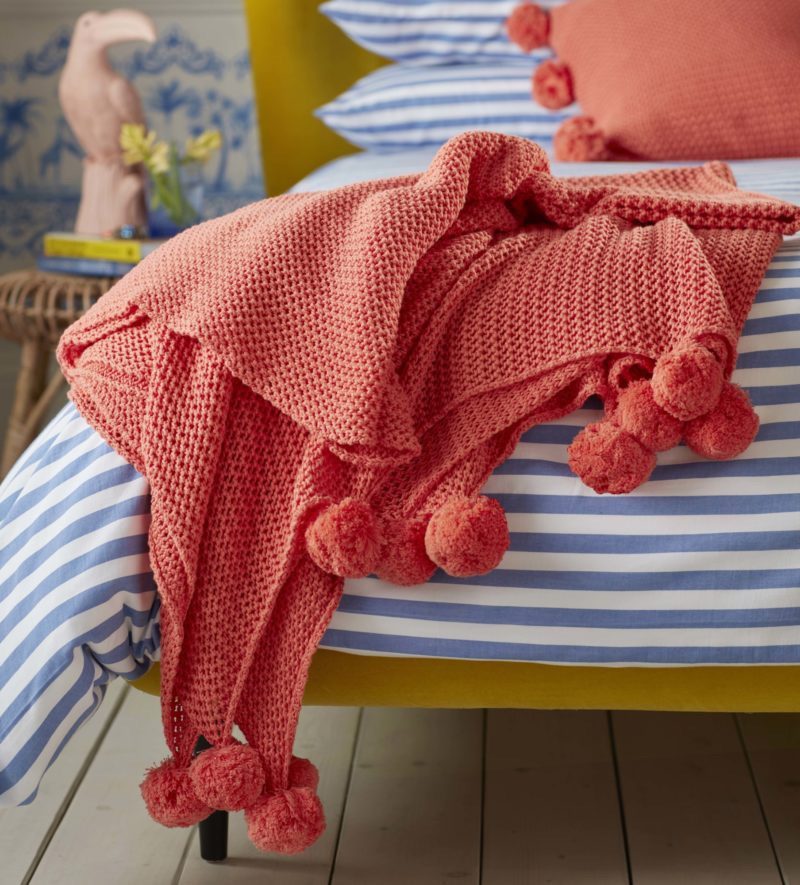 Q is for quartz crystals. Another trend that ported over from Instagram. Decorate your shelves with geodes and minerals of all shapes and sizes.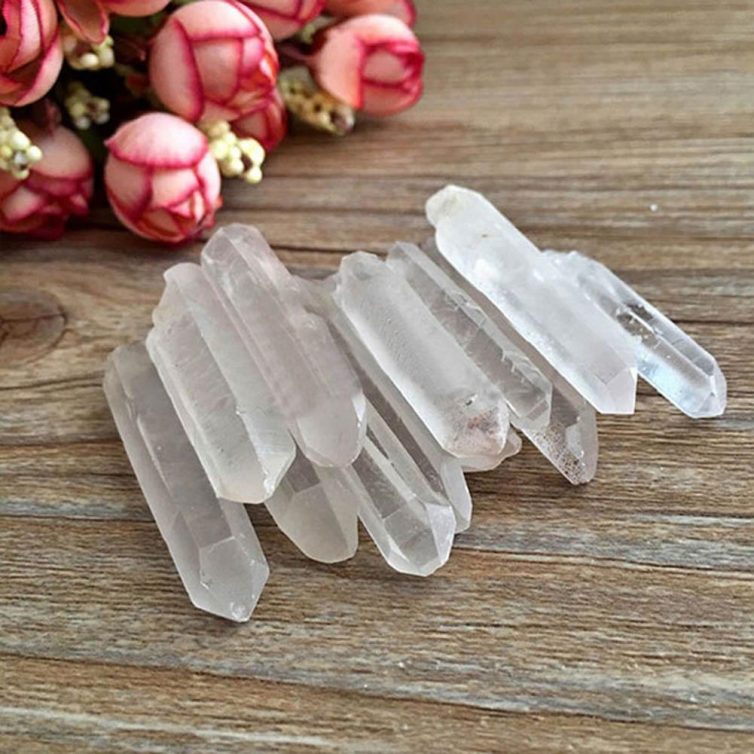 R is for rope baskets. Rope baskets have soared in popularity recently and it's easy to see why.  They're durable, eco-friendly and useful.  Check out Matalan for a fantastic range of colours and styles.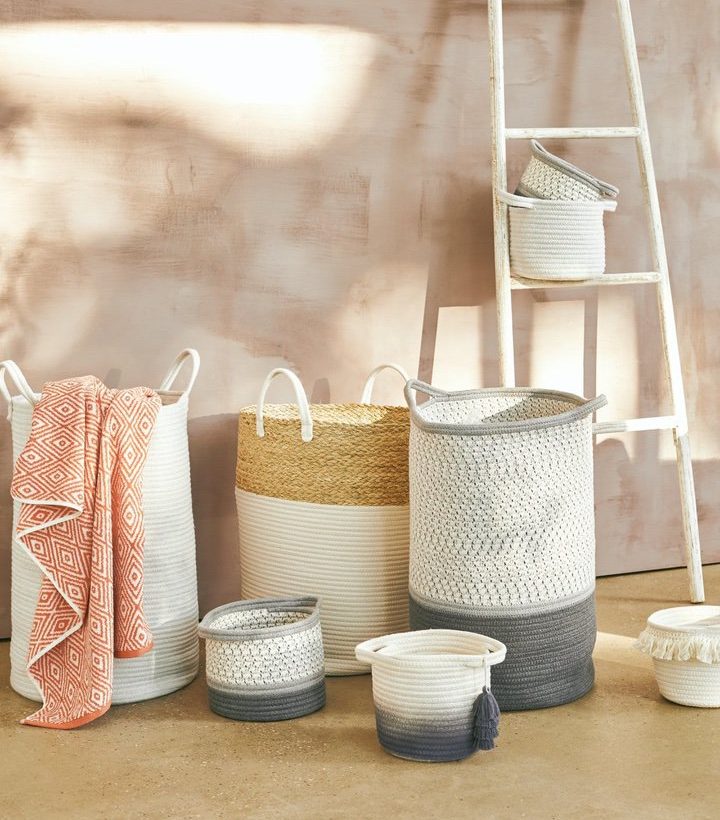 S is for the Sunbaked trend. Sunbaked is one of the biggest trends in 2019. Marry sun-bleached colours with organic elements to achieve this trend.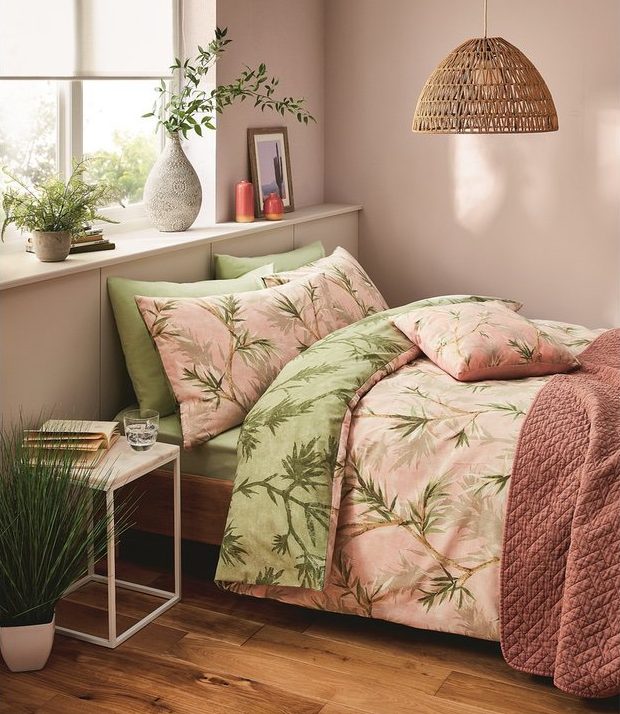 T is for Terrazzo. Originally popular in the 1960s/1970s, Terrazzo is making a comeback for 2019. See this pattern on everything from flooring to soft furnishings.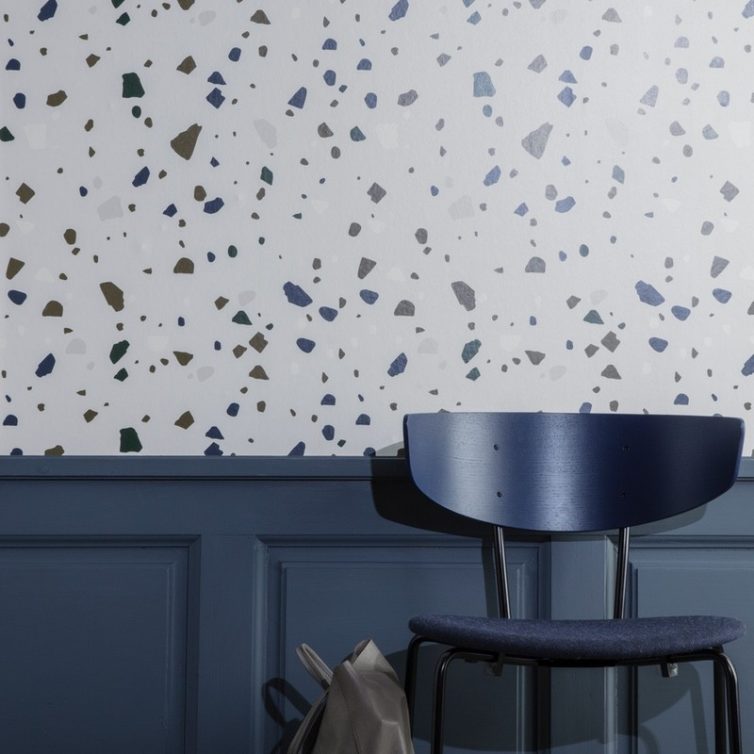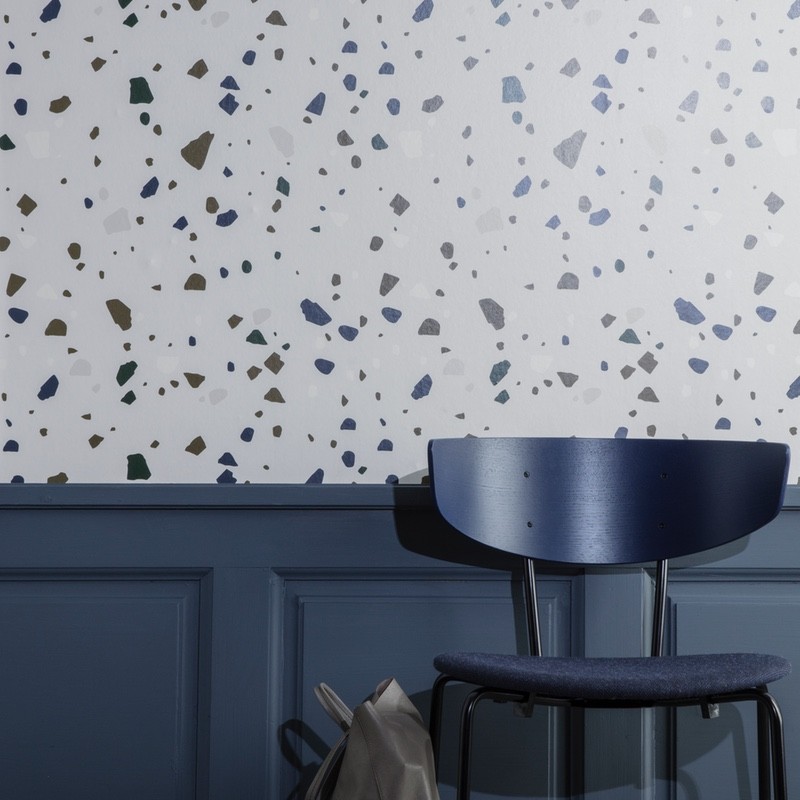 U is for upholstery. Forget boring sofas and bogstandard armchairs. Homeowners are looking for statement furniture upholstered in modern colours.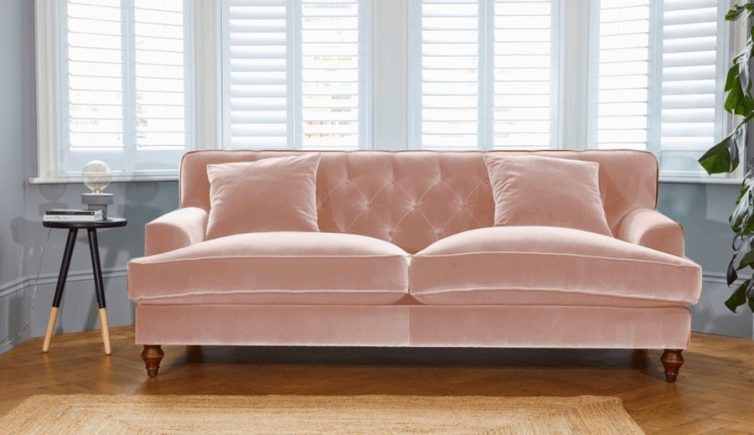 V is for vegan. Veganism is on the rise in the UK. As such, homeowners require cruelty-free ways to decorate. Vegans want furnishings and accessories free from animal byproducts, including leather, down, beeswax, silk, fur, and wool.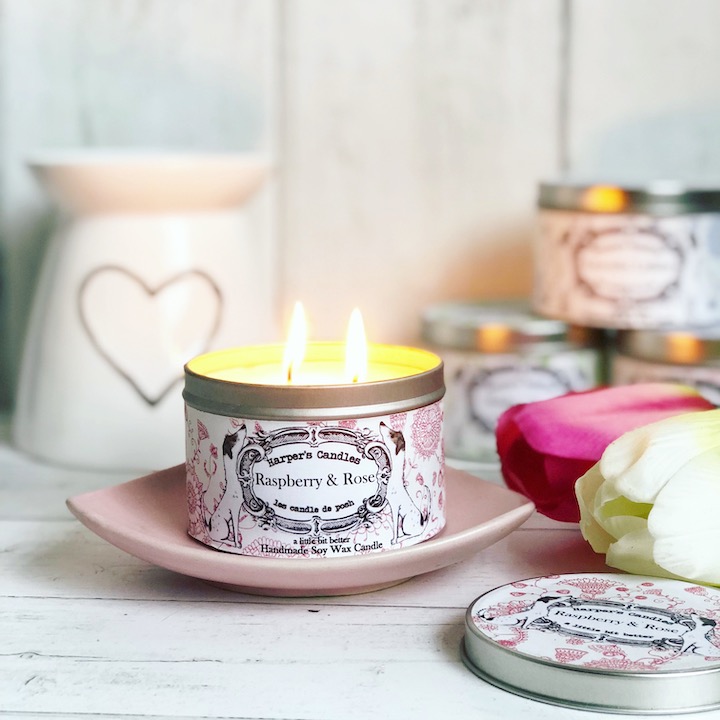 W is for wallpaper. Wallpaper is making a huge comeback.  Once affiliated with prints better suited to Grandma's kitchen or your Great Aunt's bedroom, you'll now find the humble roll of wallpaper adorned with contemporary designs for the modern age.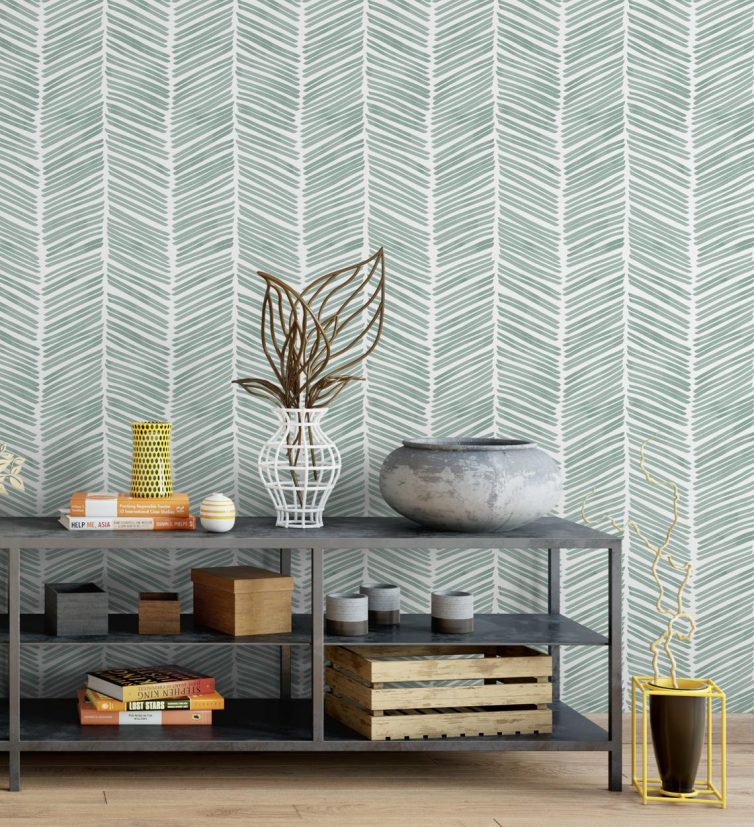 X is for XOXO. OK, We'll admit that we struggled with finding a trend for the letter X.   However, we did find this 'XOXO' typography print from Not On The Highstreet. Does this count? We hope so! The stylish design comes in a choice of frames and sizes.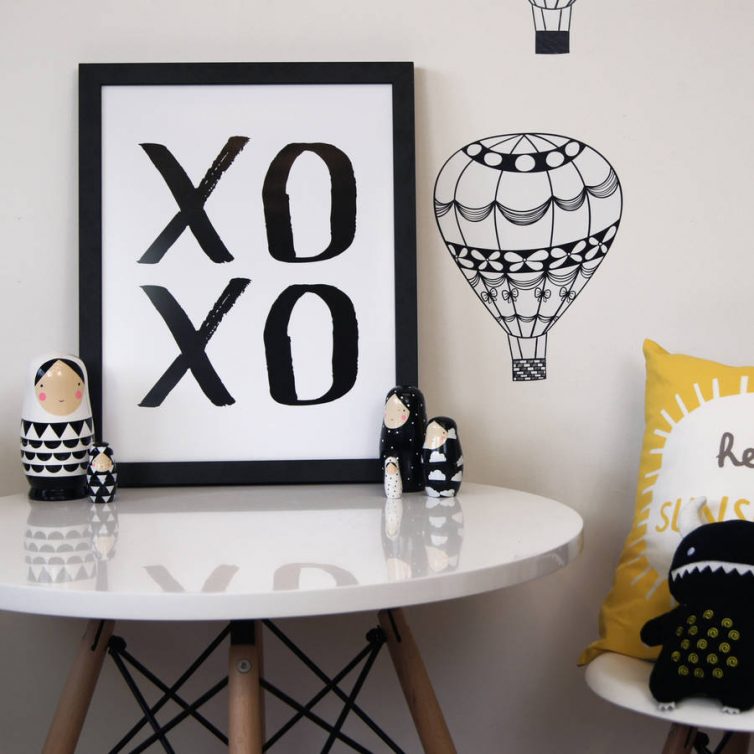 Y is for yellow. Welcome the new season with a splash of yellow.  This colour is a staple for spring. Use it liberally in your homewares, or just simply add a big, cheery bunch of daffodils to your livingroom.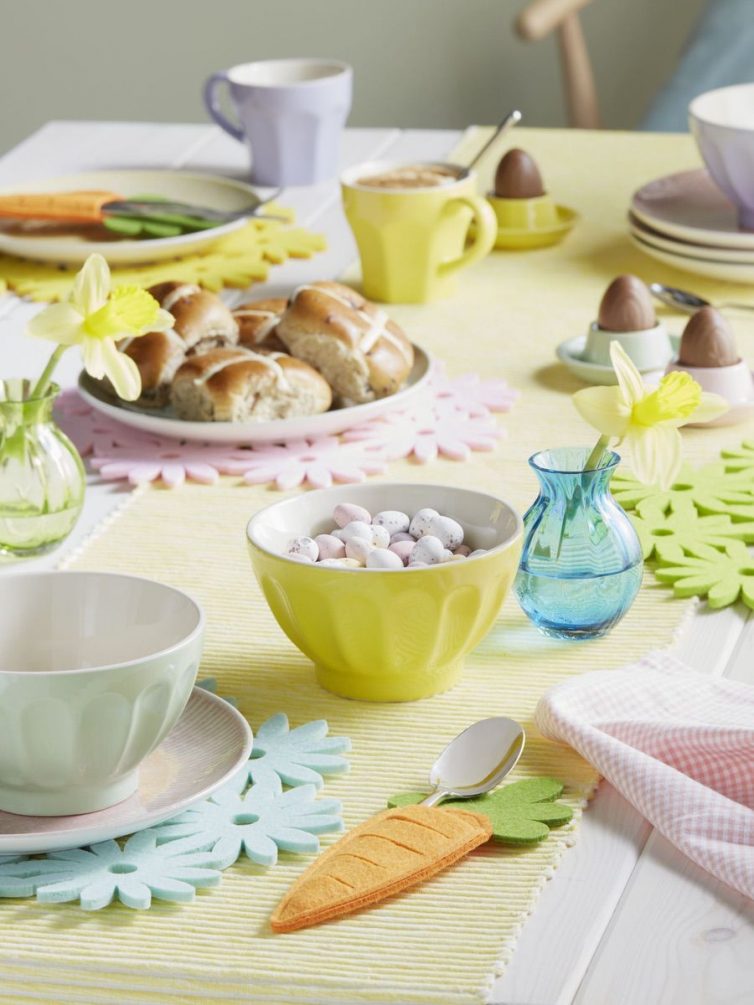 Z is for Zara Home. We also struggled to find a trend for the letter Z. However, this gives us the opportunity to share one of our favourite stores, Zara Home. The Spanish company is known for its clothing and shoes. However, they sell beautiful, fashionable homewares too.