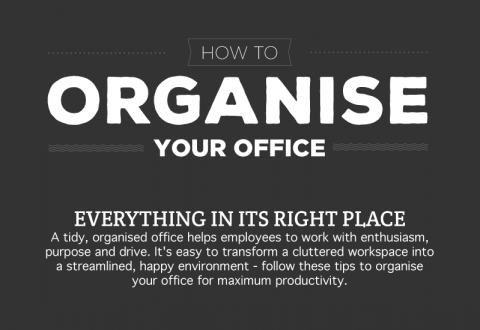 An interesting infographic from Kelly's Self Storage that lists some great tips and hacks to help you become an organisation pro at work.
From making the most of your vertical space, to storing files and media in the cloud, this infographic takes a fresh and modern look at some age-old problems.
As well as making your office more efficient, the tips can help you achieve the optimal clean and tidy desk for that modern minimal look.
View the infographic in full below:
An infographic brought to you by www.kellystorage.co.uk