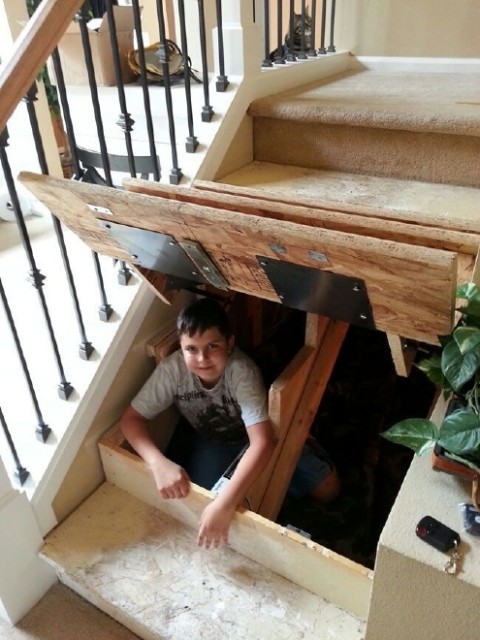 Are you running out of space in your home, but don't have the money to build an extension, let alone move somewhere bigger?
Whether your family has grown since you moved in or you simply want to add more furniture, you need space to be able to do so.
With the cost of housing on the rise and the size of new builds shrinking, many families have to squeeze into homes that just aren't big enough to accommodate them.
But there are ways you can make space in your current home and on a budget, avoiding the need to move house and all the hassle that comes with it.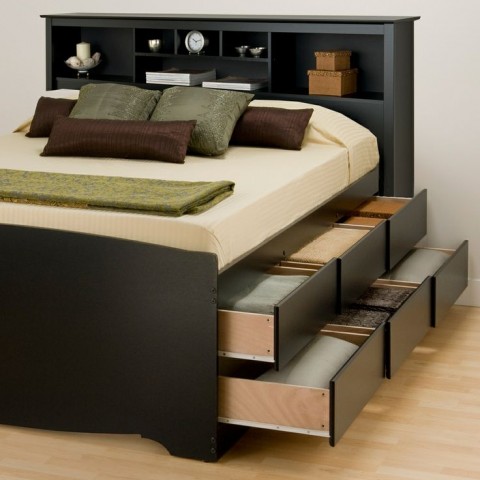 Image Source
Here are a few tips on creating that much needed space without breaking the bank:
Tip One
We are all guilty of hoarding things that we don't really need, keeping them because they may come in handy 'one day'. So have a sort out and get rid of all these things.
One man's trash is another man's treasure, so there is no need to throw it all away! Have a car boot sale or advertise your unwanted belongings online, then at the same time as clearing space, you can make a bit of extra money.
Tip Two
Perhaps all you need is a bit of organisation and some extra storage? By clearing the clutter and sorting it into storage solutions you will automatically and easily add a lot more space to your home.
Simply add shelves or cupboards to the walls, and opt for multi-functional furniture that has built-in storage or fold-up pieces that can be put away when not in use.
There is so much unused space in houses because it appears awkward, sloped ceilings or gaps under the stairs; use all of these to maximize your space.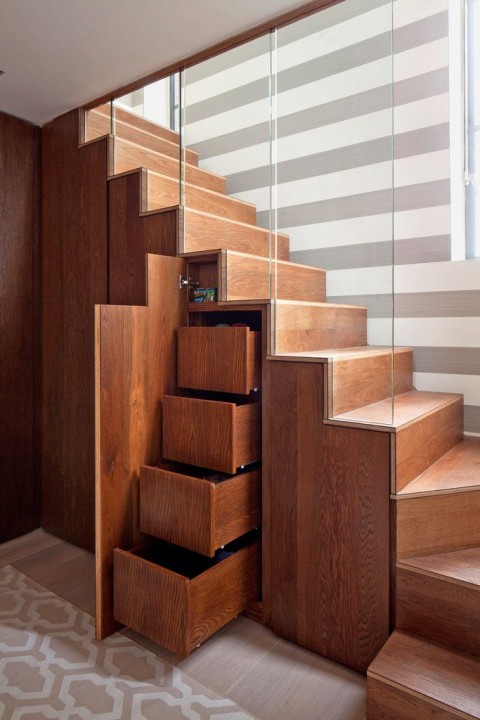 Image Source
Tip Three
Are you finding that adding storage to your home still isn't leaving you with enough space? If you have belongings that you don't want to get rid of but don't really need right now, how about putting it into storage?
With places such as Kelly's Mobile Self Storage, a storage pod will be delivered to you so there is no need to hire a van! It will then be packaged up safely and taken away to be stored until you need it!
Tip Four
How about adding a conservatory to your home? They are a relatively quick and cheap way to add space, far cheaper than building an extension, and sometimes don't need planning permission.
Not only will this make a lovely addition to your home providing much needed space, it will also add value to your property for when you do come to sell it. Bonus!
Tip Five
There are some simple ways to increase a sense of space in your home, which can be achieved for very little or no cost at all. Light walls, for example, will brighten rooms and make them appear larger. As will adding mirrors to the walls, particularly larger ones, which will make rooms look longer or wider.
Another inexpensive and uncomplicated way of making more of the space that you already have is by removing partitions between rooms to make larger living areas.
Try out these simple tricks and you may be surprised at how much space you can make in your seemingly un-spacious home. Enough room for either that new cot or three-piece suite you were after, maybe?
Main Image Source