Holiday Inn Express have launched a new Lowest Price Promise, along with ten tips from Sarah Willingham on how to find the cheapest hotel room.
---
Booking a hotel room online can be confusing, with so many different comparison sites, hotels and prices – that all seem to change every time you look at them.
A recent study by Holiday Inn Express revealed that 69% of people were confused by online travel agents (OTAs), with one in five people unaware that when booking with an OTA their price included a commission.
To combat this, Holiday Inn Express have a Lowest Price Promise, whereby if you book direct from IHG you will always pay the cheapest price.
To get the best deal just sign up for the IHG Rewards Club, then book your stay using the Holiday Inn Express website, by calling up, or by using the IHG iPhone or Android app.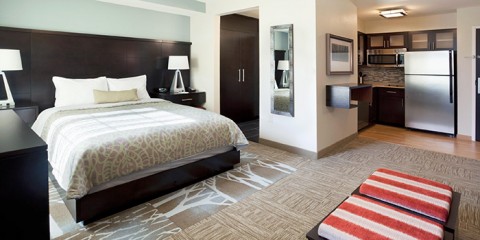 As well as the new price offer, Holiday Inn Express have teamed up with personal finance expert Sarah Willingham for ten tips on how to save money when booking a hotel room.
Look at when is the best time to book
Sarah advised that to get the price for your stay you should always make sure you try to book as early as possible, especially if you are going to see a popular event.
Or you can try and book last minute, as some hotels have the best prices on rooms available on the day if they are not fully booked.
Think about whether you should book direct
It is human nature to shop around to find the best deal. As we mentioned earlier, not everyone realises that online travel sites often add on a commission, so you may not always be getting the best price.
One thing you should think about is whether it could actually be cheaper to book direct.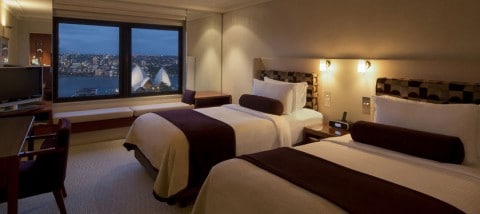 Think about how to book direct
"Nowadays there are so many ways to book direct, but all options will give you a great result. You can either use the traditional method of phoning a direct number; or if you have a smartphone and tend to book the same group of hotels each time, it might be worth investigating if they have an app you can download.
"This could make it easier and save you time in the future. Alternatively you can always book direct on the website, which is quite often the cheapest way. But always try and speak to a human being!"
Join a loyalty scheme – for free!
Lots of hotels offer a loyalty scheme that you can make use of to get extra benefits such as Wifi or special offers, as well earn reward points.
Wherever you choose to stay, make sure to have a look on the website and consider signing up to the reward scheme if there is one.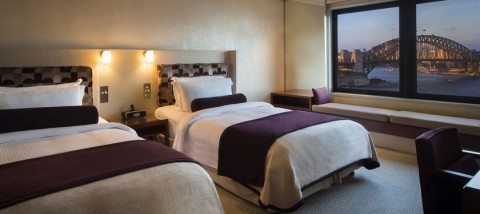 Look into upgrades vs discounts
"Various hotel groups will be able to offer upgrades if you can't get a discount. Think of some added extras you'd like them to throw in – it costs them less and can be worth a lot to you."
Ensure you get the best room for your stay
The best room for you will come down to your personal tastes, and there are lots of things you might want to consider when you choose a room.
Noise is one thing that a lot of people think about, you may not want to be close to bars or restaurant areas, or you may want to choose a hotel that is not in the city centre.
Some people look for rooms with a view, which is something you can ask about if you call up.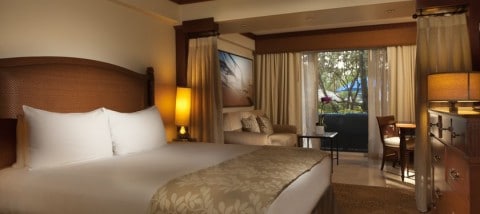 Look at the location of your hotel
Location location location… Where you choose to stay could have a big impact on how much you pay, so think about whether you want to stay in the city centre, or whether you could stay a little further out to save money.
"Most cities have great transport links so if you are able to stay just outside the main tourist hot spots or if you don't mind staying in a financial hub for a weekend it can really help you save some money, which you can then spend on a treat!
"For example at the time of looking Holiday Inn Express Manchester East was £47 whereas Holiday Inn Express Manchester City Centre Oxford Road was £83, saving you £36."
Look at which nights you stay
The days of the week you choose stay on can have a big impact on the price you pay.
If you are flying, you can even look at the two prices combined, and try to find the best days to travel.
Fridays and Mondays are often an expensive days, whilst Sundays are often the cheapest night of the week.
Free nights
Getting a free night stay isn't an easy task… it will vary a lot depending on the hotel.
Make sure you sign up to mailing lists and reward schemes to be aware of any promotions, and using the free points you get you can often get free stays.
HAVE CONFIDENCE AND BE NICE! After all… If you don't ask then you'd definitely don't get!
We hope you have found this article useful. Please share and like using the buttons below.