Wallpaper is here to stay! After years of plain painted walls, interiors are now alive with bold wall coverings.
As you may have noticed from our previous posts, we're HUGE fans of the British wallpaper company Woodchip & Magnolia. And we're not alone… Despite launching just three years ago, the brand has soared in popularity. You'll find W&M wallpaper in the bedrooms of supermodels, five-star hotels and family homes up and down the country.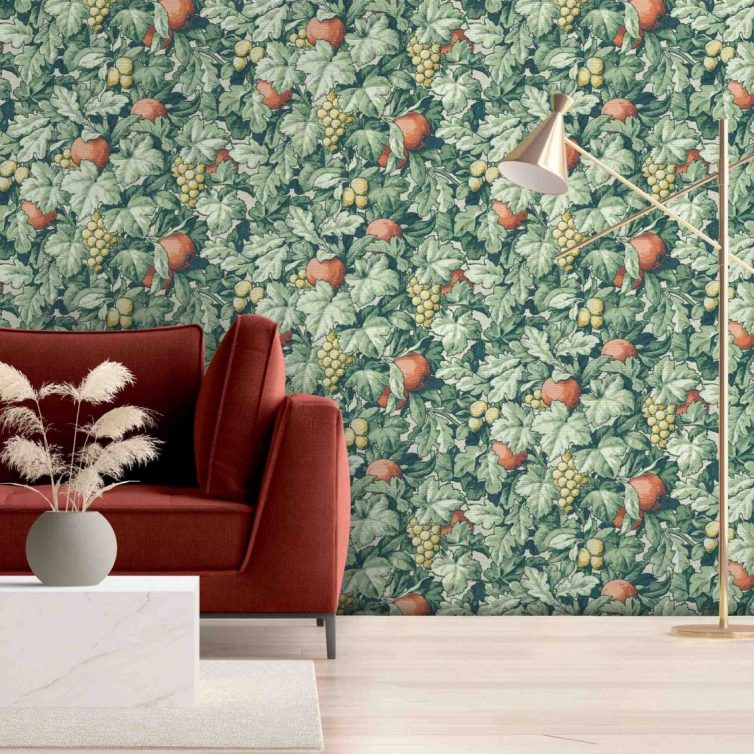 If you've not come across Woodchip & Magnolia before, let me fill you in. In 2016, with decades of industry experience under their belts, husband and wife team Paul and Nina Marika Tarnowski founded the boutique design studio in their home county of Lancashire, England. Nina has an impressive design background! She graduated from Leeds College of Art in the late 90s before spending 18 years honing her craft as Senior Wallpaper Stylist and Design Manager at another company we love, Graham & Brown.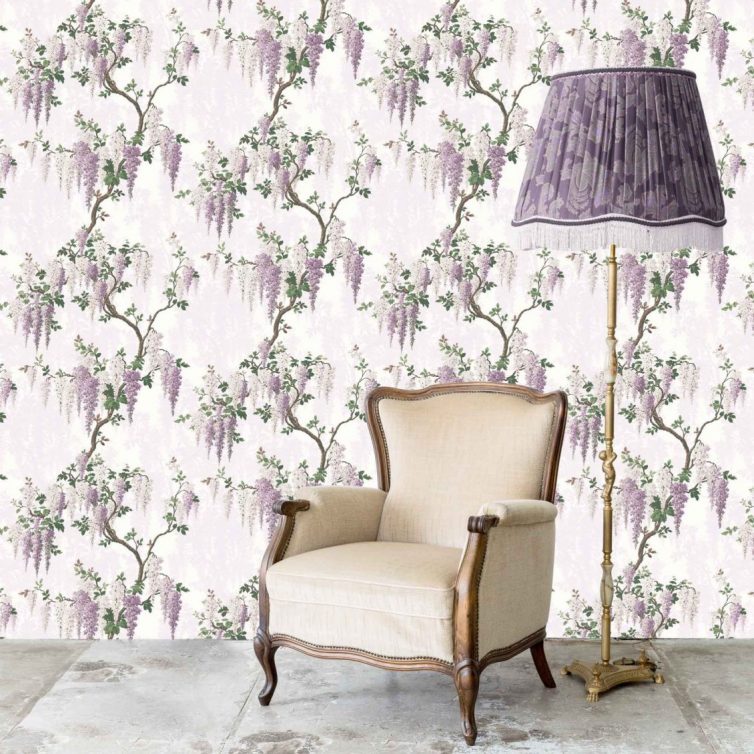 Woodchip & Magnolia are known for their strong aesthetic, bold designs, unique patterns, opulent colours and stunning attention to detail, all inspired by the north-west of England and its rich landscapes – an area that Nina and Paul adore.
This week, we were excited to learn that the company have expanded their product range into the furniture space. They have just released a capsule collection of three designs, each available in several different sizes (from armchair to four-seater sofa).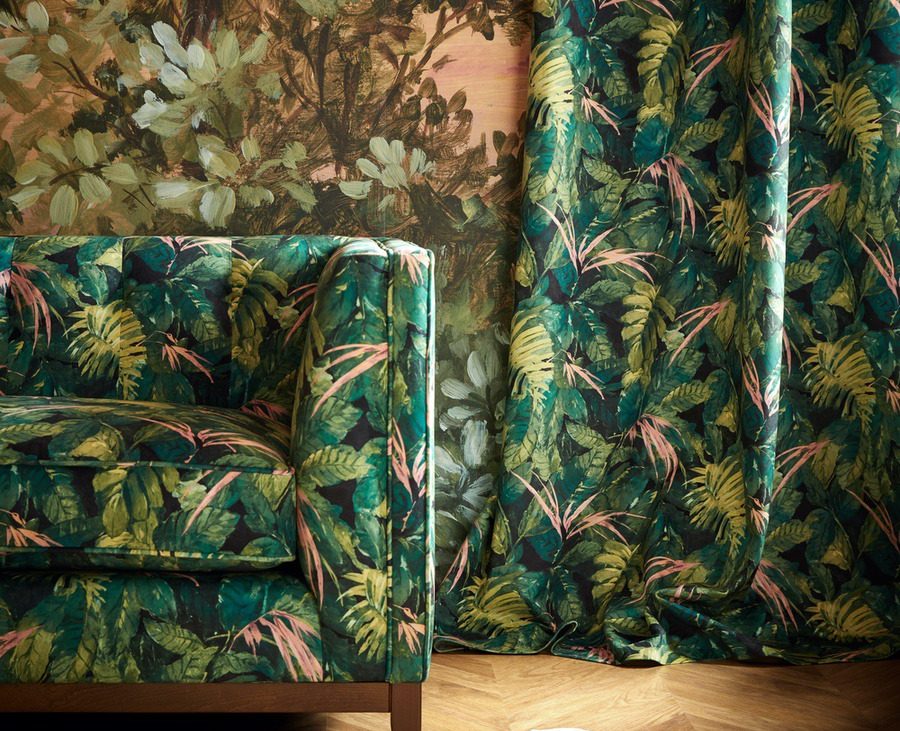 The new collection will be upholstered in plush velvet fabric printed in Woodchip & Magnolia's exclusive designs. When it comes to fabric choices, customers will not be limited. They'll be able to pick from any of the company's 60+ prints.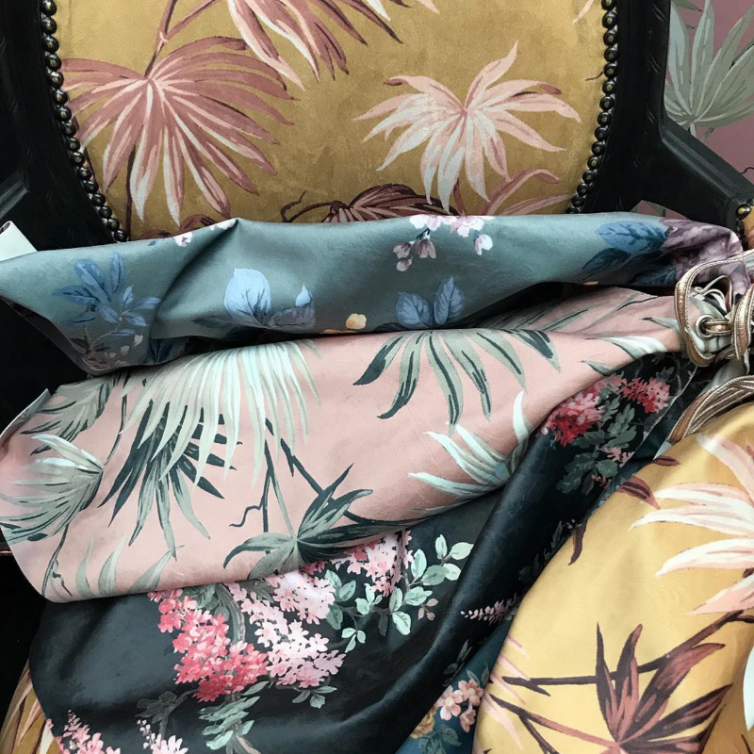 We love that the company have chosen a local Lancashire-based workshop to make their furniture. Each piece will be handmade to order from solid beech hardwood using traditional craftsmanship methods. Plus, the owner has so much confidence in her products that she's offering a 25-year guarantee on the wooden frames.
Speaking about the new product range, Nina said:
"Launching our first furniture collection is an absolute dream come true.

"We have worked tirelessly to bring together the right fabrics with the perfect furniture design to create something truly beautiful that we know Woodchip & Magnolia customers will love.

"I am so proud to finally get these three pieces out there for everyone to fall in love with."
Let's take a look at three three new furniture designs:
The Ava
First up is the Ava, a stylish and timeless Chesterfield design.Woodchip & Magnolia currently offer the Ava in five different sizes: a 1.5-seater sofa, a two-seater sofa, a three-seater sofa, a four-seater sofa and an armchair. Prices start at £1,999.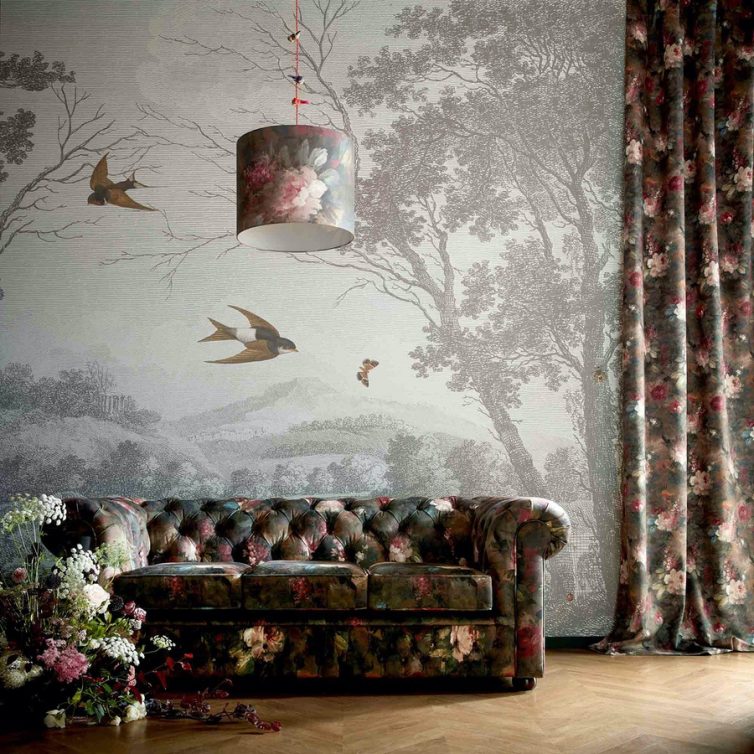 The Oscar
Next up, the Oscar. Woodchip & Magnolia describe the Oscar as wild, cheeky and loveable – just like Nina's son, who the range is named after! We love the sleek, modern design of the Oscar – it really makes a statement. Especially when upholstered in one of the company's more flamoyant prints. This style comes in three different sizes: a single chair, a two-seater sofa and a three-seater sofa. Prices from £2,199.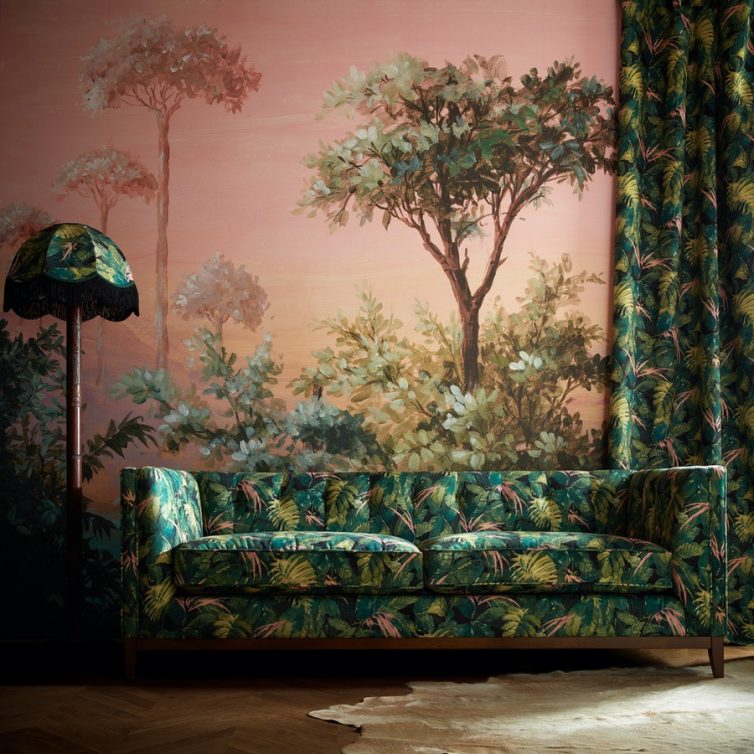 The Gladys
Named after Nina's grandma, the Gladys statement chair is striking and immaculately turned out. Gladys is also available in three sizes: armchair, two-seater sofa and three-seater sofa. Prices start at £2,199.