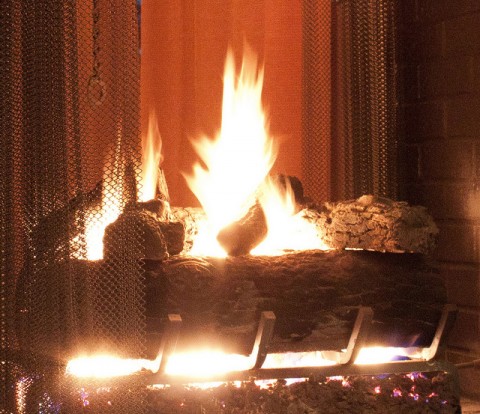 Contemporary interior designs are more popular than ever before, and they are fairly easy to achieve in the average home to a reasonable standard.
The clean lines and futuristic nature of the design seem almost alien to some people, but younger generations are embracing what is undoubtedly the future for interior decor.
Heating is often problematic in these settings. Modernising the decor of a room is simple, but the presence of central heating radiators or storage heaters will affect the quality of the finish. So how can people with an average budget address the heating problem? Let's investigate a few solutions here, some modern and some that are almost a step back in time.
Underfloor Heating
Underfloor heating is the least intrusive form. Indeed its presence is often only signified by a thermostat. There are two forms of underfloor heating, electric and hot water, each has their merits.
Electric underfloor heating is provided by heating elements set within a thermal mass (the floor). When switched on, the floor heats up and retains some heat over long periods of time. The electricity consumption is high, so the heating system is usually connected to an off peak tariff, the same as storage heaters.
Hot water underfloor heating works in a similar way to central heating. There is a boiler feeding hot water through a heat exchanging circuit within the floor and heating it. This system is more fuel efficient than the electrical one.
The biggest problem with underfloor heating in a room is that retro-fitting it is a major construction project. The floor within the room must be replaced in its entirety. Also, wooden floors are unsuitable candidates for underfloor systems.
Solid Fuel
Many people are under the impression that because they live in a smokeless zone, they cannot burn solid fuel. That is not the case, the restrictions only apply to the fuel burned and the model of burner used.
Contemporary settings make use of feature fireplaces that are merely for visual effect. There is no reason nor to fit a real log burner instead. Log burners are an ideal source of heat for any room and look attractive too. They are a clean and reliable form of heating that will be welcome should other sources fail, as they have over the last couple of years thanks to heavy snow and floods cutting power to millions.
The timber used in log burners must be of an approved kind. The moisture content is particularly important, and it is carefully controlled in kiln dried timber from Certainly Wood. The timber has an average moisture content of roughly twenty percent, so they are approved by all local authorities. Alternatively, heat logs are available for guaranteed consistent burning, heat output, and moisture content. Heat logs are formed from compressed sawdust that has a lower moisture content than natural logs.
A flickering fire is beautiful and relaxing in any setting. Many people are opting to replace their gas fires in preference of log burners because of their beauty and efficiency. The log burning appliances come in traditional black cast iron or more up to date designs to grace modern rooms. The only downside to them is that the ash must be emptied every day when in use, but that is a small price to pay for such a beautiful and effective focal point. In a contemporary room, solid fuel gets the thumbs up.
As you can see, in terms of aesthetics and effectiveness in a modern room, log burners tick all of the boxes. The argument is compelling, don't you agree?