Wondering how to keep warm when you're the only one at home during the day?
Central heating is great when you've got a house-full and you want to move from room to room in comfort. But what's the best way to stay warm when you're the only one in?
It's surprising how many people ask this question. But at this time of year staying warm is a constant battle; ask anyone working from home, retired, unemployed, students, stay-at-home mums, bloggers etc.! If this is you, you'll know what I mean.
Like me, you probably spend most of your time in one room. It's clearly a bit wasteful to leave the central heating on so you've probably got a portable heater of some sort.
The trouble with traditional portable heaters is they clutter up the room, are sometimes noisy and unreliable, often overheat the air making the room stuffy, and they all leave your feet and ankles cold!
By way of contrast, if you've ever been in a house with underfloor heating you'll know how comfortable and welcoming that is. You get none of the draughts associated with conventional radiators and with the heat source below your feet, your feet and ankles are never going to be cold. There are no ugly radiators on the wall and the air doesn't get stuffy.
Of course, for most of us it's out of the question to retro-install underfloor heating. Just think of the upheaval and mess, not to mention the cost.
But help is at hand as I want to introduce you to an ingenious new type of portable heater that has none of the drawbacks of other portable heaters and gives you that 'underfloor heating feeling'.
This little marvel is an under-rug heater, called RugBuddy. Lay it on your floor – it's safe on any surface including carpet – and cover with your rug. Plug it in and within a few minutes you'll be enjoying beautiful radiant warmth from under your feet. Perfect!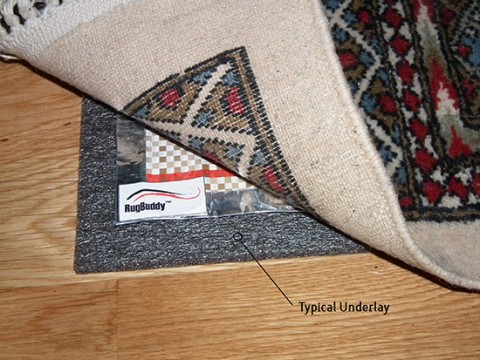 This is ideal if you want to turn-down or turn off the central heating. Each 1C you turn down your central heating means a saving of £75 per year according to the Energy Saving Trust yet the RugBuddy only costs a few pence per hour to run.
Go to www.RugBuddy.co.uk if you'd like to read more. RugBuddy is CE marked and passes IEC tests.
Culture SW readers can get a 10% discount until the end of January 2015 when they buy. Just use coupon code 'cultsw' in the checkout.