If you've decided to rent out your spare room for a bit of extra cash, you'll have a bit of work to do before it's ready for a tenant.
The good news is that it shouldn't take long. And it must be done, because to ensure you attract renters, that room needs to be as appealing as possible.
So, yes – that means it needs decorating.
In this blog, we're going to explore a few easy ways you can easily decorate your spare room to make it as rentable as possible.
However, before you get started, you should check your household insurance policies and make sure you understand the difference between buildings and contents insurance. Check that your policies will still cover you when you have a lodger. It is critically important to have all the necessary protections in place before those tenants move in.
So, without further ado, here's our best tips for decorating your spare room before renting.
Avoid any unnecessary furniture and fittings
It's usually best to go unfurnished with your spare room if you want to rent it out.
Most tenants will want to bring their own stuff, which is great news for you. The room may need some minimal furniture and fittings, but only those that are absolutely essential or helpful.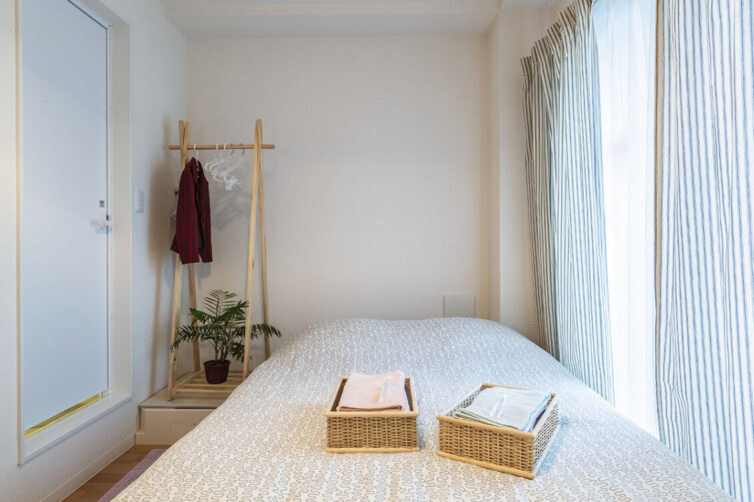 For instance, a wardrobe might be seen as incredibly useful, as would shelving. But don't invest in anything else; let the tenant furnish the room themselves. You can always acquire anything your tenant doesn't have at the point they move in. It's easier to do this than to fully furnish the room from the outset, and then find that you have to take most of it away again.
Don't be too cheap
If you either don't have the time or the confidence to undertake any of the more significant elements of decorating your spare room, always call in the professionals.
Being too cheap and sloppy will only result in a shoddy room which people won't want to rent. So, if it makes sense to call on the services of a painter or carpenter – go for it. If you happen to have decorator friends who can lend a hand or give you a discount, even better! Renting out your spare room is an investment, and ensuring you don't cut any corners  will pay in the long term.
Invest wisely
It's easy to waste a great deal of money on decorating a spare room ineffectually. This is why you need to focus on spending your hard-earned cash where it most needs to be spent.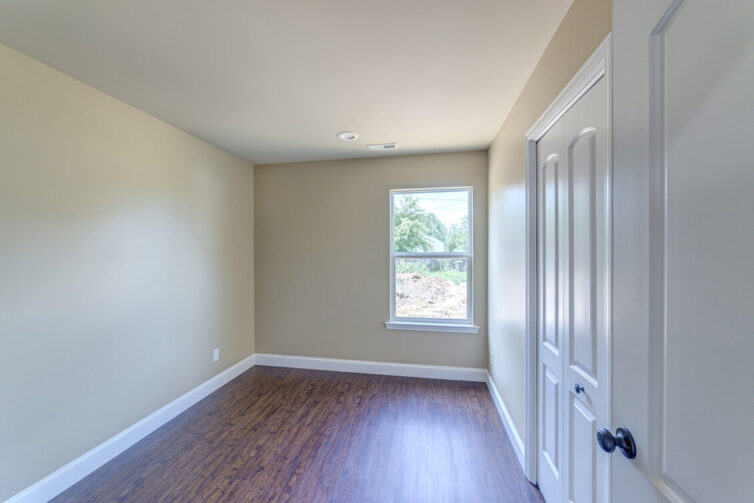 Some of the most common examples of this are:
– new carpet/flooring;
– curtains;
– paint;
– bathroom fittings (remember that they'll need to use that, too!);
– door locks; and
– any remedial work for electrics.
Buy more paint than you need
If renting is something you're serious about, you're probably going to have more than one tenant. In fact, the turnover of tenants might be quite high.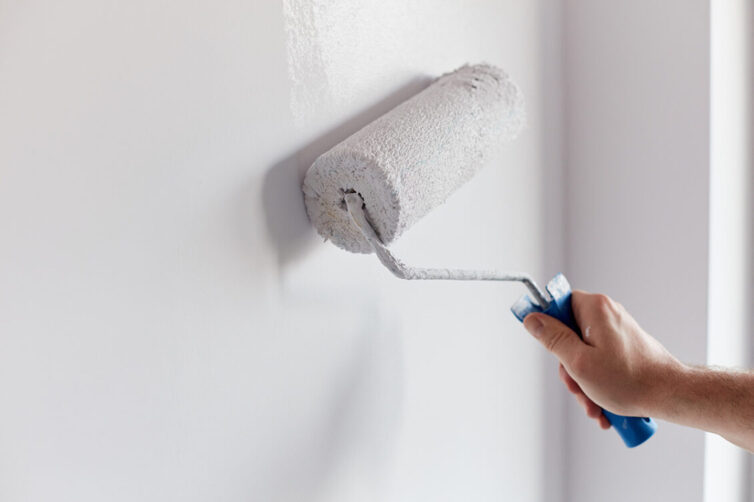 While the tenant will of course be expected to keep the room in good condition, you'll probably want to refresh it a little after each occupant. That's why it's great to have extra paint on hand of the same colour to help you give it the once over before the next tenant arrives.
Remember it doesn't need to be decorated to your taste
Go neutral when decorating your spare room for renting – always. You can't go far wrong with magnolia paint, brown or grey carpets, and a few basic items of plain, functional furniture.
If you've got a particularly eclectic taste when it comes to decoration, that could put a lot of potential renters off.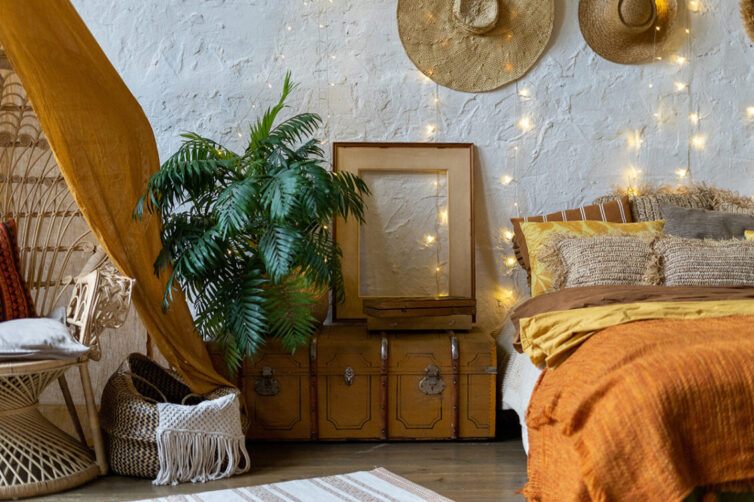 This really is the golden rule when renting out part of your home, but it's one that's so often ignored by novice landlords. By throwing too much of your own taste into a room someone else will be using, you'll both waste your time and discourage renters.
Keep all receipts
Remember that this is now a business endeavour. Therefore, any expense incurred while decorating that spare room needs to be accounted for.
Make sure you keep all of your receipts – even that £1.99 box of nails. Everything you spend on redecorating that room can – and should – be offset against your tax bill with the help of a decent accountant or bookkeeper.
Set a budget
It's important to work to a strict budget while redecorating your spare room for a tenant.
If you don't, you'll quickly wipe out any profit you're going to make from the rent by spending too much on decorating.
Go low, but not so low as to spoil the quality of the work. And try to relate the budget to the number of weeks' rent you'll need to receive in order to cover the work.
Don't hire a plasterer
This is where things can really get needlessly expensive.
Unless you have significant damage to the walls or ceiling, a plasterer simply isn't needed. Instead, just fill those gaps and cracks with filler or mastic.
This is perfectly safe if the damage is minor and can be easily painted over.
That's it! Simple, right?
Redecorating a spare room for a tenant shouldn't cost the earth and certainly shouldn't take you too long.
The key takeaway is to make sure you treat this like a business. Every penny you spend should be accounted for, and it's important to constantly keep in mind how you'll recoup your expenses and turn a profit once the tenant is in.
Happy renting!