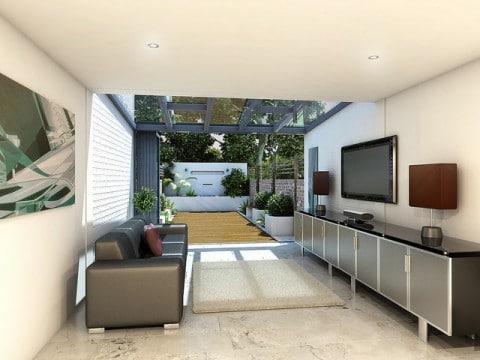 Your home is one of the most important things in your life.
It's your biggest asset and the place where the family can grow up to live a happy life. Therefore, creating a happy environment is a must.
As the family grows in both size and numbers, you may crave more space. Making the home feel bigger might seem impossible, but it can be achieved. Better still, you can do it in a way that makes the property feel more modern too.
Here are four tips to help drag your home into 2015 while creating some extra space too.
Minimalist Design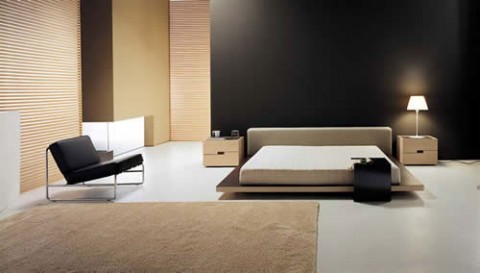 Image Source
One of the major causes for a property feeling cramped is that it's simply overcrowded. The minimalist approach is on trend for good reason and will give your home a stylish appeal. More importantly, it will make it feel bigger.
Getting rid of unnecessary items is a great start. You could also look to utilise space-saving storage and less bulky furniture. Meanwhile, opting for light colours can help make the room feel more spacious too.
Modernising the property is always a good idea. If you're looking for a practical solution, minimalistic is your answer.
Use The Spare Room
It's very difficult to make more physical space. However, you can get more use out of the property by making each room count. A lot of properties have a spare room that is used as either a location for guests to stay or storage. In both cases, this is a huge waste.
Turning your spare room into a home gym or home office is a much better use. You'll be getting more out of the home while also freeing up space in other parts of the property.
Space within the home is limited. Don't let it go to waste.
Bigger Openings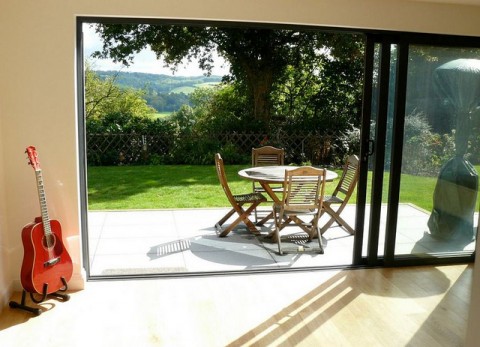 Image Source
Making the inside of rooms feel bigger is one thing. But you can gain an equally dramatic effect by installing bigger and better doors and windows.
Sliding doors will allow you to open the property right out into the garden, which will instantly increase the perceived space. Alternatively, Sunsquare roof skylights can open the property out to the world above.
As well as making the property feel bigger, these additions will also let in more light. Besides, they can increase the value of a home while also modernising it too. What more could you ask for?
Appreciate The Garden
If you've got a garden, it could be the secret to increasing your domain. Installing a patio area will add instant luxury to the home, and also provides another space to utilise throughout the warmer months.
Meanwhile, building a summerhouse will almost feel like adding another room to the property. They also come in very stylish designs, which can bring an extra charm to the property. Alternatively, you could get the ultimate luxury by getting an outdoor pool.
A quality garden can complete the perfect home package and is an area that all homeowners should embrace with open arms.
Main Image Source