Our gardens are perhaps the most prized parts of our homes, they have so much potential that's just waiting to be unlocked and they can become perhaps the most loved spaces any household has to offer.
They are, however, probably the hardest to maintain, with the changing seasons and treacherous weather conditions handing our trees, bushes, and lawns a battering all year round. Where as paved garden spaces are a fantastic way to combat the wear and tear that your garden is susceptible to, creating a tougher landscape and a more decorative one too!
There are so many different types of paving to choose from and each has its own unique properties to use to your advantage – you can find some of the top paving styles, and the reasons that they're the perfect fit for your home below!
Porcelain Paving
If it's durable landscaping that you're looking for, look no further than porcelain. Porcelain is made for dealing with the tests that the weather can throw at your garden; it's water-resistant, scratch, stain, and abrasion-resistant, and is also slip-resistant thanks to the low levels of moisture absorption. For a decorative touch to your garden's designs, you'll find that porcelain is available in a range of different finishes, from the classic look of smooth grey to the modern edge brought by mosaic designs.
The non-porous material helps your new paving to last longer and fight off signs of wear, making it a brilliant investment for a long-term project.
Concrete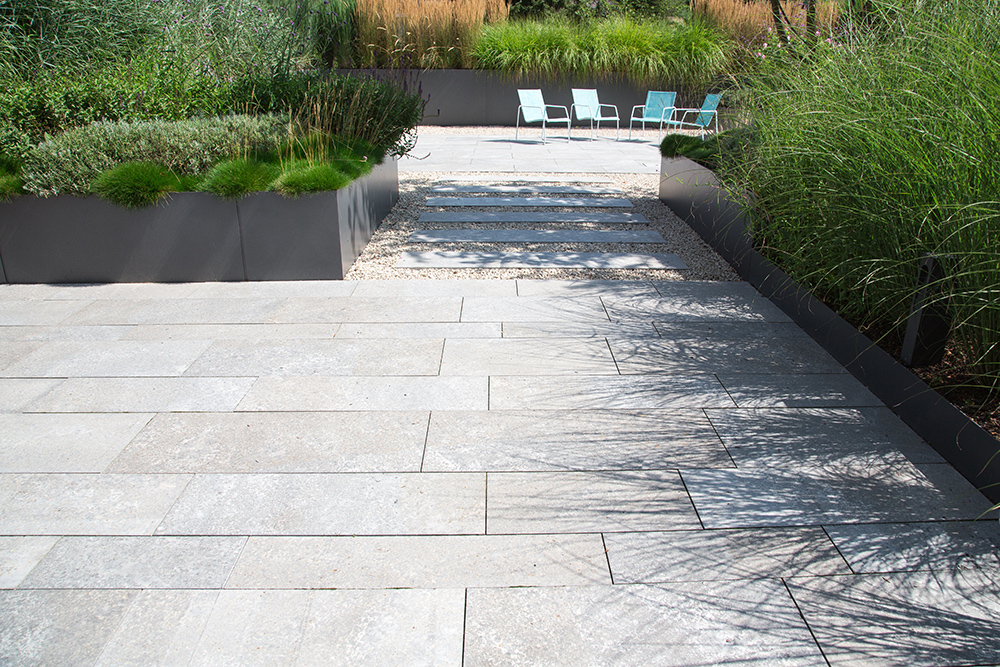 Another option for anyone who wants robust results from their paving project is concrete paving; a strong, sturdy material that's available in a wide range of shapes, sizes, and colours to suit any garden's style. Whether it's fiery red concrete blocks or elegant golden slabs, this cost-effective material is a fantastic fit for any garden needing tough, yet stylish paving.
Add a unique edge to your outdoor spaces by using textured concrete, which brings another dimension to your home's designs. While concrete paving may not last as long as natural stone or porcelain, it's a cost effective way to redefine your garden in a sleek and stylish manner, without having to worry too much about time-consuming maintenance.
Natural Stone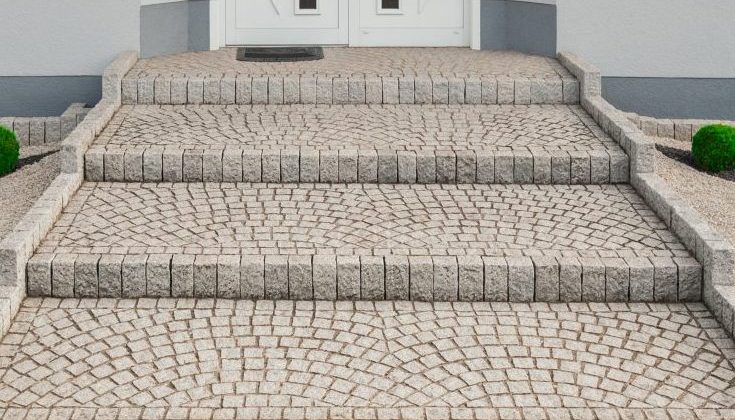 Last, but certainly not least, Brett Landscaping suggests natural stone. This combines the long-lasting durability of porcelain paving with the attractive designs and versatility that concrete offers; the results are incredible! Think of natural stone as an investment for your home – it may cost you more up-front, but what you get in the long-term is a durable, stylish landscape that'll require little maintenance and fewer repairs.
The strong material is far less likely to incur any substantial damage during the general wear and tear of use or weathering, so is ideal for homeowners looking to invest in the future. With a selection of different colours and styles available, you can tailor your stone paving to give the perfect aesthetic for your patio.