If you enjoy gardening or just like having an amazing outdoor space at home, you'll want to have a garden which not only looks stunning but is also designed in such a way that makes completing all your garden tasks an enjoyable experience.
A well designed garden can not only adds aesthetic and sometimes financial value to your home, it can also provide you with a great space for relaxing, socialising and entertaining friends.
Whether you intend to work in your garden regularly or want a low maintenance space, here are just some of the essentials that you need to ensure that it's always looking its best.
Greenhouse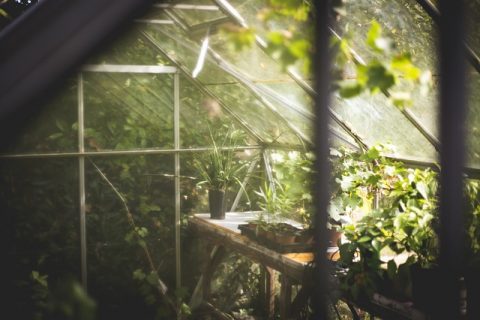 Image Source – By Unsplash Pixabay
If you spend a lot of time growing new plants in your garden, a greenhouse is essential. Greenhouses are often the best place for many different plants to grow as they provide the heat and light necessary.
Not only that, but a decently sized greenhouse can also be the perfect place to store all of your gardening essentials and have them to hand each time you are working in your garden.
GreenHouseStores have a huge selection of different greenhouses to choose from, allowing you to make the perfect choice which suits your garden down to the ground.
Greenhouses are commonly used for potting plants, and are definitely necessary if you plan to grow tomatoes and certain other fruits or vegetables in your garden.
Dining and Entertainment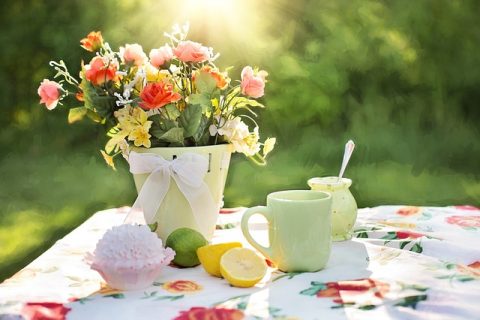 Image Source – By Jill111 Pixabay
If you're not just a fan of making your garden look nice but also enjoy using it as a space for dining and entertaining friends, there is a whole plethora of different options available to you.
A patio area is absolutely essential if you plan to use your garden for entertaining, as it provides you with somewhere to place outdoor furniture such as tables and chairs and makes a great place to host a barbecue.
Patio areas are also great additions to low-maintenance gardens as they can replace lawn space and are easy to clean and maintain, allowing your garden to continue looking spectacular without as much work needed.
Garden Storage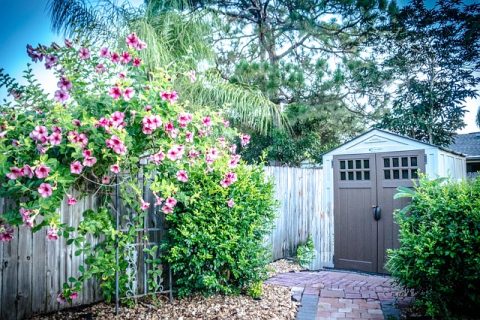 Image Source – By MariaMichelle Pixabay
If you enjoy doing jobs around your garden, it's highly likely that you'll have a range of gardening tools which will need to be safely stored away when not in use.
For this, most homeowners will have a garden shed that is secured and sturdy enough to keep all of their gardening tools and equipment safe from the elements and out of the sight of burglars.
Garden sheds are available in a whole variety of different styles, whether you're looking for a small, compact shed that has just enough room for your belongings or want a larger shed which you can double up as a workstation.
You can also get sheds that have a built-in greenhouse, an excellent idea for if you have a small garden or simply don't want too much of your outdoor space to be taken up.
A functional, versatile and amazing looking garden doesn't have to be difficult to achieve when you get the basic components right.
You might enjoy our article: 10 of the Oldest Surviving Gardens in the World