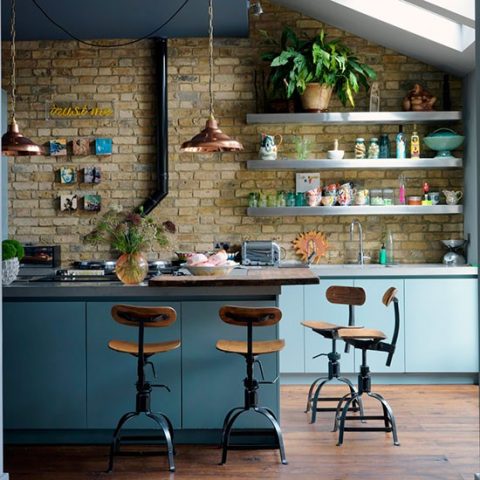 It seems modern culture is all about transparency and baring it all – and this has made its way into our homes too in the form of the industrial trend.
The industrial trend is all about stripping back to bare minimum, and showcasing structural elements, achieving a raw, unfinished yet chic design.
Because recently we have been exposed to busy interior trends with bohemian influences (think shabby chic), it's difficult to know where to begin with a more basic approach.
If this is a trend that takes your fancy, don't despair because we have outlined a few areas for you begin to embrace it.
Colours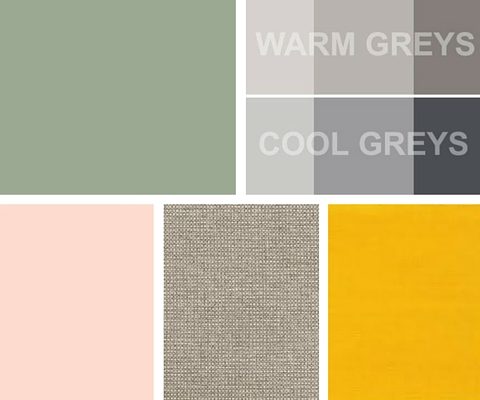 This trend opens itself to quite a range of colours, depending on the space itself, although I think that muted tones work best.
However, those tones can be contrasted with softer hues to still give an element of warmth and prevent the space becoming too clinical.
Playing with shades of grey, sage green, oatmeal and mink set against some blush pinks and mustard yellows create a perfect canvas.
For some extra drama you could even opt for pops of unexpected colours such as inky blues, scarlet red or deep aubergine purple.
It's worth investing in a colour wheel as it provides a visual representation of the colours that blend together nicely. There's nothing worse than deciding you aren't keen once the colour is already on the walls.
Lighting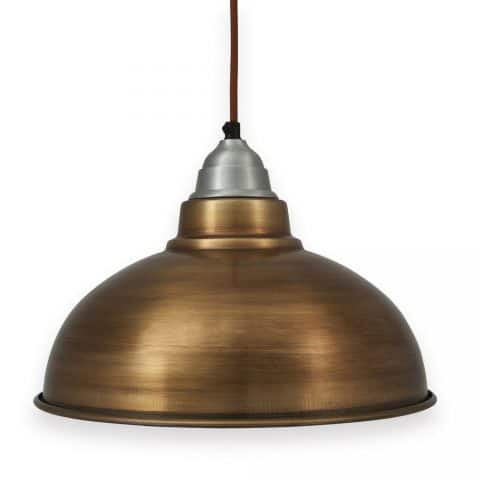 The way that you use lighting when adopting an industrial edge should be carefully considered. Many of the materials you will use will have reflective qualities, so opting for soft ambient lighting is the best approach.
Spotlights in 'warm'or 'yellow' bulbs create this look, or focused lighting using floor lamps and pendants are liberally used.
In the true essence of the trend, there are many pendants and lamp shades that come in copper, blackened or powder coated metal.
Frosted glass always works very well when used in small quantities but when used in large quantities it can look outdated.
Materials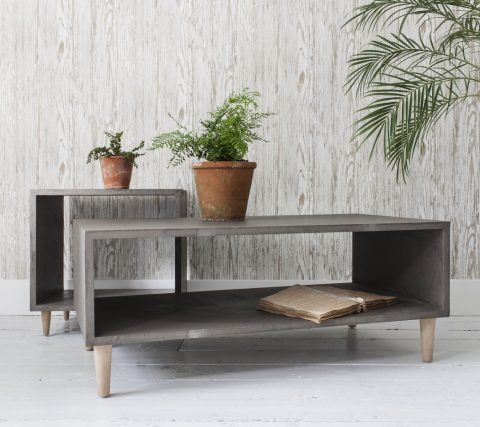 Image Source
Don't feel like you are limited when it comes to choosing materials that will suit the industrial look you are trying to create, there are many materials that lend themselves perfectly.
When it comes to floors, it seems that polished concrete is a firm favourite; as well as being hard wearing and economical it is also incredibly versatile.
Concrete can be stained in a variety of colour or even manipulated to look like wood, stone or marble, although left in its natural state is incredibly beautiful once polished to a high shine.
Concrete can also be used on walls as a design feature, but many people who embrace this trend are choosing to strip walls back to bare brick, or use a wallpaper with the same effect.
Tiles and whitewashed wood lend themselves too, and can be an interesting introduction of different textures.
Furniture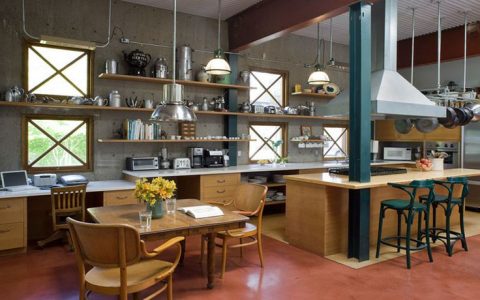 Image Source
When it comes to furniture, it should be split between fixtures and fittings and the furniture that you use to dress a room.
Fixtures and fittings such as kitchen worktops and bathroom suites needn't be a sticking point, you just need to be creative in your approach. Rather than homely favourites such as granite or wood effect, continue to embrace a gritty raw yet elegant approach.
A little known material that is becoming more widely used is Corian; favoured by designers for the seamless creations that can be formed.
From kitchen counters, islands and even sinks and bath – there is no limit to its uses both in a commercial or residential setting.
I think when used in an industrial trend, using it in white has the most impact, it is available in a range of colours.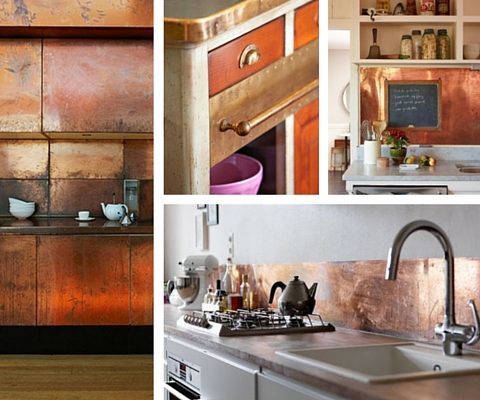 Alternatively, aluminium or brushed/distressed copper lend themselves to practical necessities such as islands, worktops, sinks and even bathtubs. Copper in particular can be extremely high impact.
When the essentials are in place and you are left with the task of dressing the room, now is the time to use textures to their full potential.
The great thing about the industrial trend is that many materials – both new and old – can be intertwined. Richly textured wood, sleek glossy metal and glass work well for dining and living furniture.
To prevent the space from feeling too masculine or clinical, some well-placed green foliage such as palms or ferns work well with geometric designs on cushions or candle holders can provide a welcome feminine touch too.
Main Image Source