Nature is alive this time of year and being outside amongst nature has such a positive effect, why not bring that positivity indoors.
Furniture Village have done just that with their latest Lookbook 'Bring The Outside In With Natural Woodland Style'.
The above image from the Lookbook has a great woodland feel about it with lean wooden furniture and the use of materials and colours that are either translucent, so unobtrusive, or made of materials that remind us of natures raw beauty.
The dining table and chairs found here on Furniture Village are a great twist on the iconic mid-century look, a design era where furniture looked sleek and effortless, but were actually technically clever for their time. This sleek and effortless look is a great way to add style to a room without other items and accessories being overshadowed.
If you like the images within the Lookbook as much as I do, but not sure how to pull the full look together, I have compiled a number of tips and items that would work well, and help you achieve this look.
---
Accessories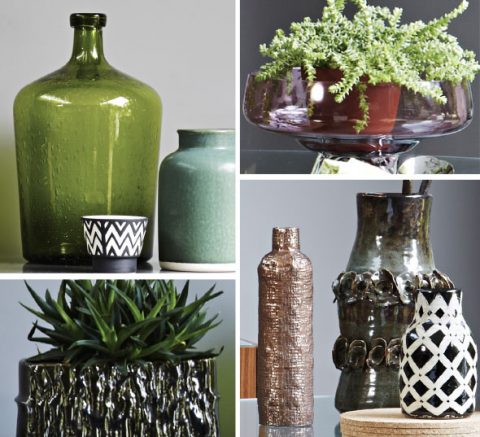 ---
'Bring The Outside In With Natural Woodland Style' states that you can:
Add texture and depth via the use of green glass vases and ornaments.
You can see that within the Lookbook image the accessories not only add to the different depths within the room, but as I stated earlier they add a natural raw beauty.
---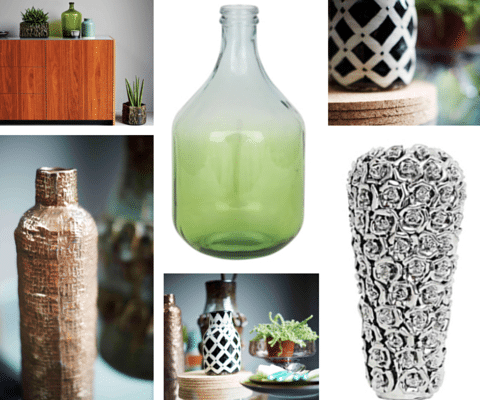 Furniture Village Vases: Green Ombre Onion Vase found here, and Chrome Rose Vase here
---
The accessories chosen within the Lookbook 'Natural Woodland' are not about finding matching pieces, or items with smooth and perfect surfaces.
It's about finding pieces that have personality, and a feel about them that conjures up images of the diversity and the character of nature itself.
The item I feel brings the whole room together and adds something special at the same time is the green Ombre Vase.
---
Walls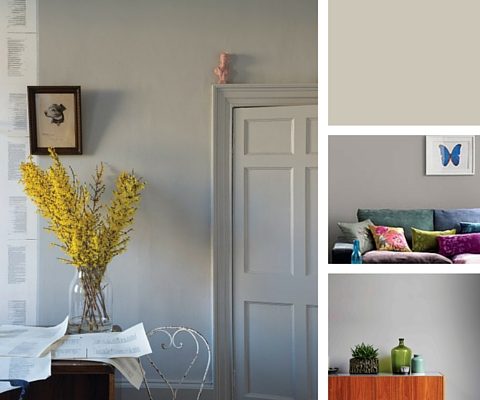 ---
To achieve a look within your home that bears a resemblance to calm natural woodland, you should choose understated walls. There is no need for loud colours that scream for attention, but ones that are calm and will let the other items in the room shine/pop in their own right.
My favourite that I found would be the Little Green Fecue (231) paint, as not only does the colour of the paint look a great stone grey colour (the colour suggested by Furniture Village), the manufactures – Little Green, use ingredients that are non toxic.
Aspiring to have equally as healthy air within your home as within your garden/forests is very important for our health, as well as adding true meaning to the word 'Natural'.
---
Plants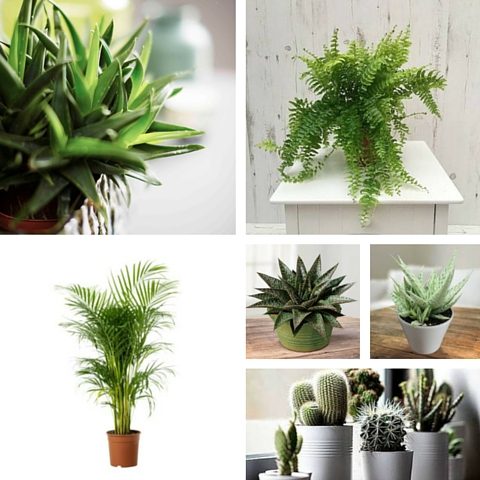 Image Source: 1, 2, 3, 4, 5 , 6.
---
Plants are essential for this look, as they are nature itself, but they are not just aesthetically pleasing many plants can purify the environment within your home. For example Fern's help remove certain chemicals from a number of paint and glue products.
There is a great article here by Inhabitat if you would like to find out about other plants that help remove toxins from the environment.
Another area to consider is whether you have a cat or dog. There are many plants that can poison pets if eaten, for example the two aloe plants in the image above are not a good idea if you have a cat or dog.
Whereas the Boston fern and Areca palm, do not cause them any ill health. Which is great news as both would fit perfectly within the 'Natural Woodland' Lookbook.
---
If you have achieved a similar look or have ideas or items that would fit perfectly within this look, do let me know within the comments below.
---
Main Image Source 
---