Contrary to popular belief, there is in fact more than one way of using paving slabs in your garden.
In most instances, homeowners looking to spruce up their gardens by installing a patio generally tend to go for the same standard style and layout.
Which of course has the potential to look fantastic, but at the same time there's much to be said for getting a little more creative with things and bringing your garden something entirely unique.
So before simply investing in the first shipment of standard paving slabs you come across, take a little inspiration from the following ideas and consider taking your own patio to the next level:
Round Patios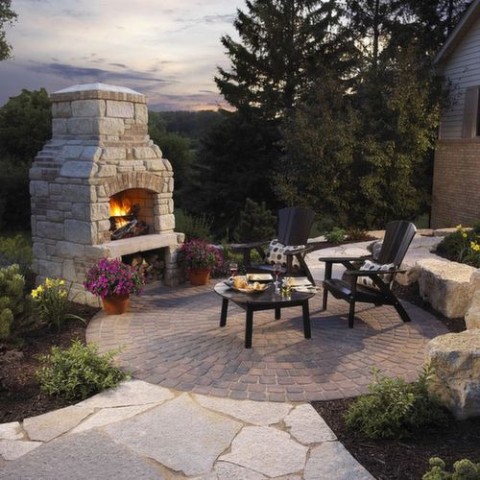 First of all, it's impossible to overstate the incredible elegance, sophistication and general aesthetic prowess of a high quality round patio.
Providing the same convenience and functionality as any other standard patio, round patios are nonetheless somewhat more unusual and become standout features for the garden in their own right.
What's more, they can be surprisingly affordable and simple to install, making them a great idea for spring and summer time DIY projects.
You can view and buy hundreds of different types of paving slabs on the Easypave website (they also offer a free paving pattern design service) or have a look around your local garden centre and see what's available.
Island Patio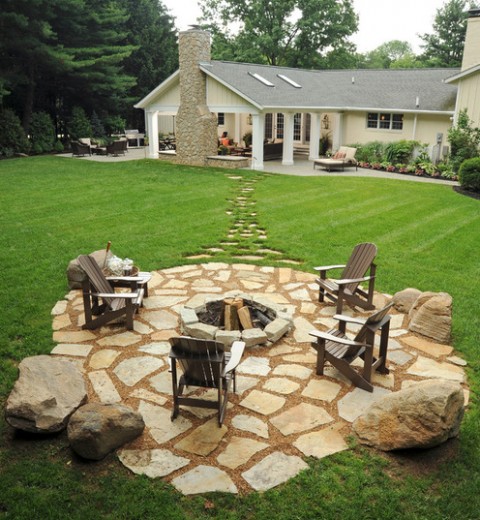 Instead of following the standard approach to patio installation, which usually sees the stones being laid close to the home itself, why not consider creating something of an island oasis somewhat further away?
In this particular example, a very simple series of paving slabs have been used to create a beautiful stepping stone path, which leads to a simply beautiful patio area which likewise is relatively random in shape and size.
The great thing about these patios is the way in which random designs mean that it is technically impossible to go wrong and it really doesn't matter what kinds of stones and supplies you use. You can be every bit as creative and imaginative as you like!
Nature's Wonders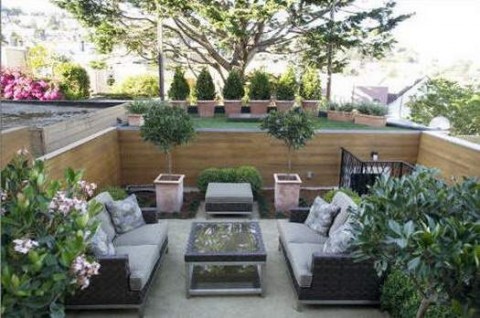 Image Source
Another fantastic way of quite literally bringing a patio to life is to make it something of a playground for nature's most wonderful creations.
Along with utilising natural stone paving to create a wonderfully rustic yet elegant effect, much of the patio is used to house plants, herbs and creeping vines, which over time will transform your patio into a simply stunning outdoor living space.
Chessboard Patio
Image Source
Last but not least, we absolutely love this chessboard effect patio design which once again brings the added bonus of allowing you to be as creative as you like with colours, sizes and so on.
The classic black and white colour combination is of course the first that springs to mind, but as illustrated here a chessboard patio can also look simply stunning in a wide variety of other colours.
A practical outdoor living space in the warmer months of the year and a beautiful visual accent at all other times, it's a wonderful example of investment that continues repaying all throughout the year.
Armed with high quality supplies and the desire to create something beautiful, going against the grain when it comes to patio design really can yield spectacular results.
Try sitting down with a piece of paper and pencil, brainstorming a few random ideas to see just how simple an incredible garden transformation could be.
You might enjoy our article: 10 of the Oldest Surviving Gardens in the World
Main Image Source