Adding extra space in the garden gives you a perfect opportunity to enjoy the great outdoors, and get-away from work and the usual household chores.
Providing a separate room for any extra hobbies, or simply just some peace and quiet, no matter your budget you can create a space that is completely unique to you.
And with a hide-away built in the garden there'll be no excuse not to spend more time outside throughout the year.
Renovate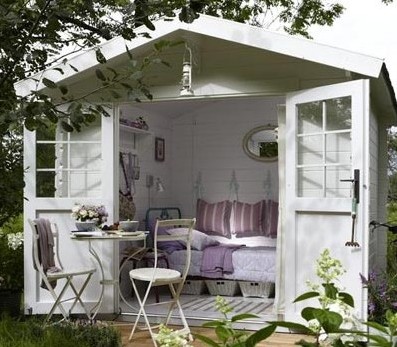 Image Source
Sheds shouldn't just be for housing the garden tools, and a family of spiders.
If you're limited to purchasing a garden room, then get a little imaginative and renovate your existing shed.
Start by purchasing a chest tool box to give your garden necessities a home whilst you work on adding windows and doors that make it more comfortable to be sat in.
Garden rooms are simply not complete until they've had a lick of paint, so pick your colour wisely by taking inspiration from the existing flowers in your garden.
Whether you opt for a fresh lily white, or a vibrant blue hydrangea, adding a splash colour will make it far more inviting for cosy days spent reading whilst listening to the pitter patter of rain drops on a summer's day.
Just don't forget to ensure the garden paint is suitable for the fabric of your shed, as not all wood stains appear the same after a few months of wear.
Build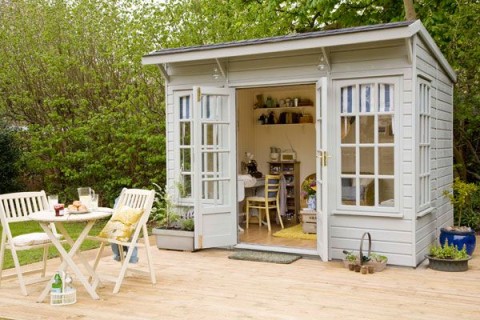 Image Source
If you're starting from scratch, building a garden room can be a momentous occasion when renovating your garden and it can really add a wow factor for when you come to entertaining guests during the long summer nights.
Flat packed garden rooms are in popular demand as we all attempt to gain more shelter in the garden and try to get the most of our green space.
There are now an entire catalogue of designs and colours that you can choose from so before you invest ensure to follow a simple checklist; do you know the size you'll need?
Do you know what you're going to use the room for and will it be appropriated? And have you checked that it won't disturb any light from getting into the garden?
Although it may seem like an overwhelming amount of questions, getting the right size and positioning in the garden will ensure that you don't lose space in the garden and plants are not deterred from blooming.
If you're skilled in DIY you could give it a go yourself, but for more advanced rooms with sliding doors or glass windows you may want the added peace of mind of having a specialist on site to help ensure installation is followed out correctly.
Extend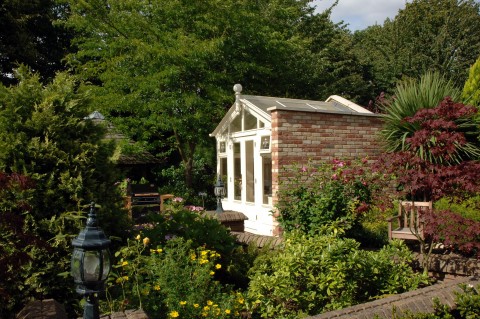 Adding a garden room as an extension to your existing home is becoming a popular investment for those who want to add more space, or even sell their homes at a later date.
By building this space you won't lose out on the view of your garden and you can follow through any interior design to the room to create a more flowing space for the entire family to enjoy.
However you don't have to go down the traditional route of an attached building to your home. There is always the option to build a more reclusive space for yourself only in a space of the garden that you enjoy to sit and relax in.
Don't feel confined by traditional building conventions and think outside the box.