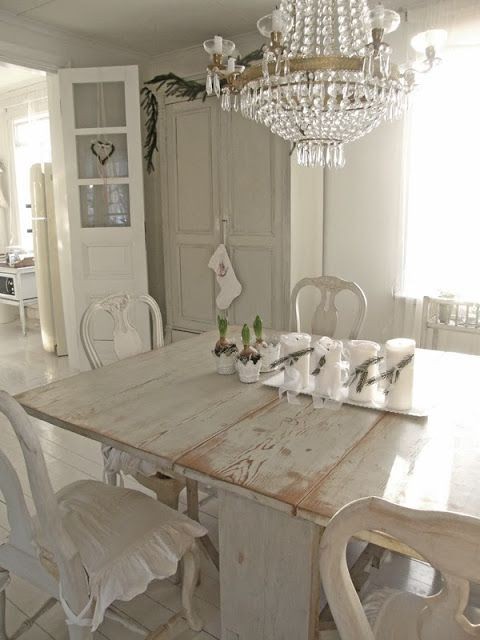 If you are into the shabby chic trend right now, you're in luck.
This look can be romantic and simple and also inexpensive because it allows you to repurpose old furniture. The shabby chic decorating style is very simple to do, and here are some easy tips that you can follow to achieve the romantic look that you desire.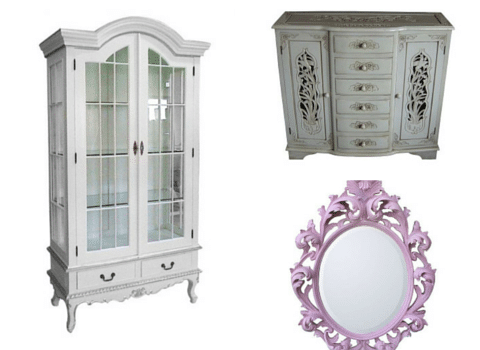 When it comes to colour pallets, the rule you should live by is: the lighter, the better. Shabby chic really focuses on bright whites, dull whites, light grey, pastels such as blue, purple, pink and green, and white on whites. Don't be afraid to use as much white as you want.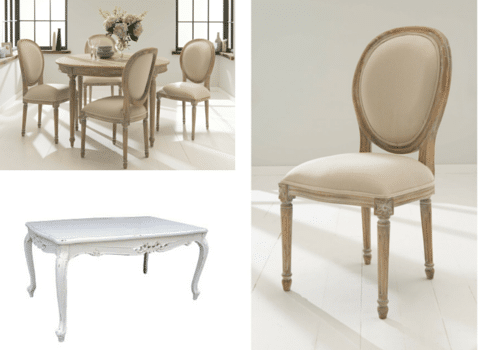 French style is very easy to use when decorating in shabby chic because the French country style is so similar with the same curves, lines and colours. This style is very warm, friendly and forgiving.
You can choose from lots of different colours that include white tables and dining chairs, two-tone, or even a rustic brown. When it comes to style, choose something to which you can add a nice linen tablecloth and some Louis style chairs.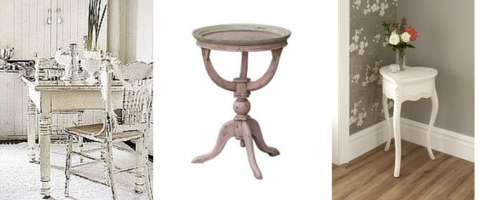 The best part about this style is that it allows imperfections to be intentional. You place weathered and worn furniture in your room, and it's on purpose and it works.
Try to balance between old and new – not every piece in your dining room needs to be vintage or old. Mix in some modern pieces to give it a fresh feel.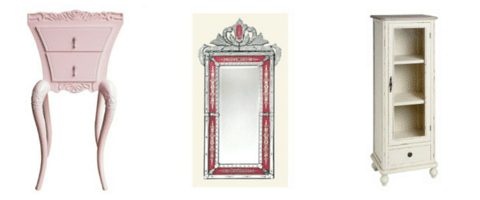 Use things that you have around the house. Whether this be tables, bookshelves, sideboards or mirrors; use what you have. Paint them white or in another pastel colour and place them in your dining room for a vintage feel. Use furniture in spaces that they aren't traditionally used for. For example, take a chest of drawers and use it to hold dinnerware or linens.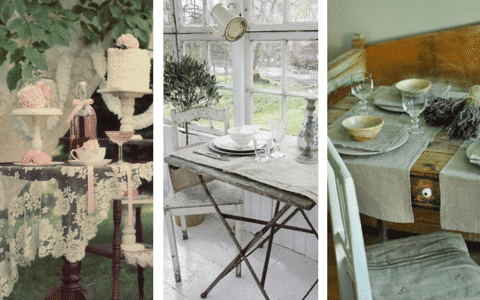 Using linen and other fabrics and textures gives your dining room an eclectic-yet-together look. Use whites and pastels for tablecloths, window treatments and slipcovers.
Floral curtains give the room a French country vibe and pairing them with an oriental rug will give it a classic feel.
When it comes to final touches and décor, keep it simple and light. This is a very important element when decorating in the shabby chic style. When hanging candelabra-style sconces, it adds a bit of sophistication to the room. Some great accessories to add are flowers, silk or fresh, and candles.
If you have the wall space, incorporate a silver or white orange mirror. This will look great and add some depth to the room.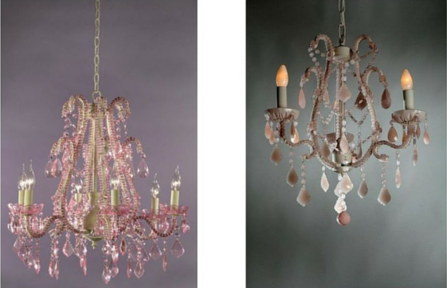 And finally, for a bit of posh, add a crystal chandelier.
Creating a shabby chic dining room doesn't take a lot of work. Remember your colour pallets, refurbish some furniture, add some modern pieces, incorporate linens and vintage accessories – and you'll have the most extraordinary dining room you could hope for.
Main Image Source