For all the hard work that you put into interior design and decoration for the rooms in your home, the first impression your guests will take happens before they are even at the front door.
With the social season of Christmas soon to be upon us, there's no better time to create an inspiring welcome!
The design of your front garden and porch are as important as your lounge and kitchen, and it is not just for your guests.
A striking garden is likely to impress passers-by and your neighbours, but it will make the sanctuary of your home all the more attractive to you when you return home at the end of the working day.
It doesn't matter if you have a large area to work with or little more than the doorstep, everyone can build a stunning entrance to their home with just a few tips and tricks.
Seasonal changes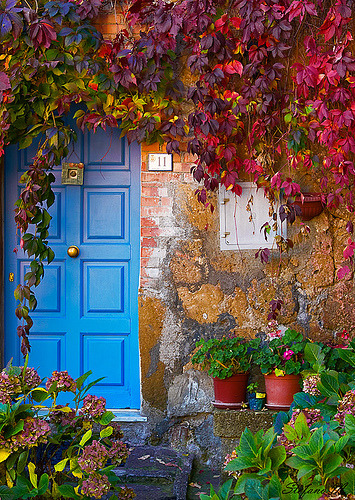 As wonderful as finely trimmed and detailed gardens can look, a large garden could not only be expensive, but very time consuming to maintain.
For this reason, it is a good idea to consider artificial topiary trees if your time is at a premium. This way you will have the look and style you want all year round, without spending all your spare time working on it.
Rotating plants can be an excellent way to redesign and keep things fresh without completely re-landscaping. By reflecting the changing seasons, your garden will feel alive as it evolves through the year.
To save time or space, use pots for seasonal plants like Quince and Forsythia in the spring, and Hibiscus or Yucca in the autumn. This will help to make switching and updating your garden far easier.
Build around foundation plants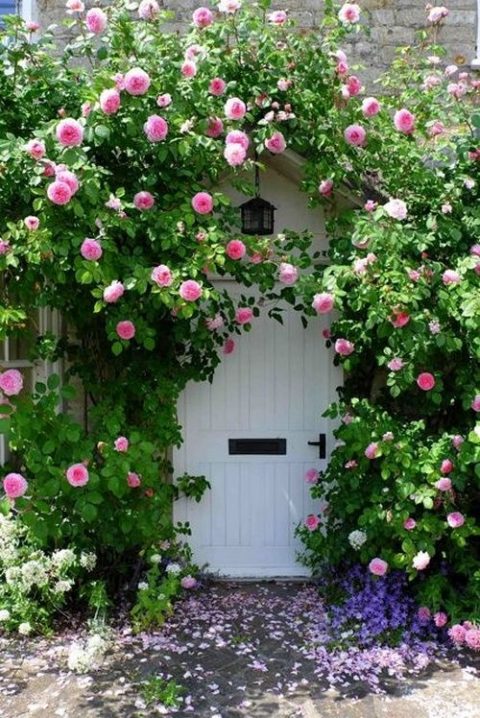 It seems that many people believe that evergreens and foundation planting are all that is required for a front garden.
Requiring low maintenance and looking attractive year-round, there is no doubt that they have a place in any garden as a good base to build around, but with no other plants, it will leave your garden looking uninspiring and just like many others.
It is important to remember that this is a garden just as much as at the back of the house, and it should be treated in the same way. After all, more people are likely to see the front garden each day than the back, so try and turn their heads!
Do not be afraid to create focal points with beds, a pond if you have space or even rambling roses or ivy to make the most of walls or shaded areas.
Honeysuckle is also effective, offering fragrance as well as colour. As long as it reflects your design style, consider these areas a playground for your creativity.
Appeal to the senses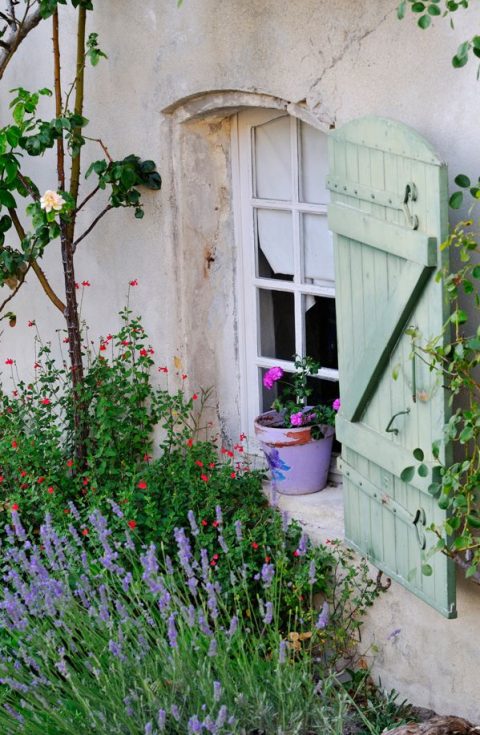 By dazzling the senses with a variety of colours and alluring scents, including a selection of sensory plants in your plans will help to make visitors feel like they are stepping into a sanctuary when they enter your garden.
Incorporating fragrant wildflowers like giant hyssop will help to entice butterflies and other flying creatures into your garden, adding to the area's natural beauty.
This is an especially good option for smaller gardens. Focus on vivid colour and wildflowers, along with fragrant plants like lavender, to create a charming cottage-style garden.
If you plan your fragrant plants carefully, it is possible to have several different types that will bloom at different points throughout the year including winter honeysuckle, tulips, and roses.
Highlight the door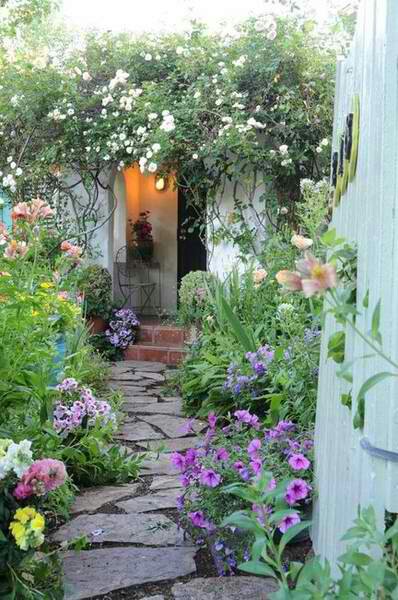 As appealing as the journey is, it is important that the destination is equally as impressive, meaning that the front door should be a key focal point of the garden's design.
The doorway is the transition between your interior design and your garden, so be sure to consider this and try not to overcrowd the threshold with plants.
If you have a covered porch, a flowering vine is a great way to blend house and garden without being intrusive. Boston ivy is excellent for this as it offers bold, changing colours throughout the year.
While it might be traditionally associated with Christmas, a wreath is an excellent way to add natural colour to the doorway if there is not much space. Varying the wreath seasonally is a great way to add some natural colour to the doorway.
Paths and driveways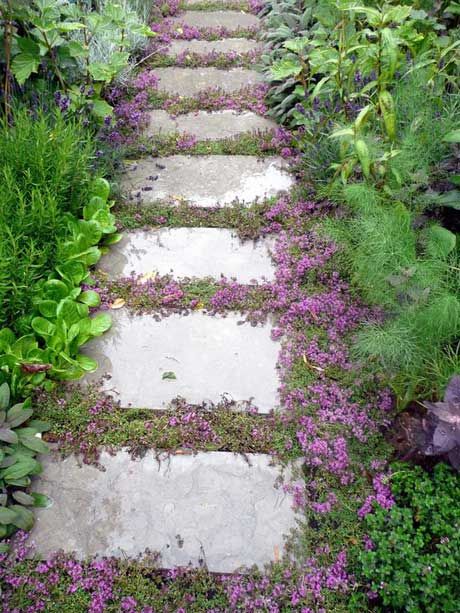 Paved areas don't need to be excluded from the garden's design. Depending on preference, a wild border could offer many choices.
Leucocarpa will bring a lot of colour with beautiful yellow leaves and white berries in the autumn. Enkianthus perulatus is an especially beautiful deciduous shrub, offering delicate white flowers in spring, confident green leaves which turn a bold red in the autumn.
From shrubbery to zinnias, there are no wrong answers because whatever you choose, it will add personality and character to otherwise plain paving.
If space allows, a fantastically wild natural effect can be achieved by using stepping stones to lay a path through freely growing plants. This will allow visitors to literally step into the garden and get immersed in your design.
A great immersive option are the pink flowers of the Thyme Coccineus Group which can creep over stone, withstand footfall and, when stepped on, offer beautiful fragrance.
Strategic lighting
While many people design their gardens for all seasons, few consider the difference between night and day, instead focussing on lighting just the door and the path. Choosing to light the garden instead is a great opportunity to showcase sections that might otherwise be ignored.
By up-lighting trees and plants there will be no need for bright spotlights. Instead, the garden itself with glow, illuminating pathways and offering an ethereal atmosphere to your home.