Are you looking for innovative design ideas to make your garden stand out from the crowd?
One of the benefits of choosing high-quality composite decking for your garden renovation is that it's a very versatile material. With a durable composite core, a water-proof polymer sleeve and a charming wood finish, you can use your composite deck boards to create a range of garden features that will stand the test of time. 
Today we're going to take a closer look at three different garden features that have been a big hit in 2020. These innovative and slightly unusual ways of using composite deck boards have helped to create a range of modern and highly-sophisticated gardens for homeowners up and down the country.
Raised Deck
A simple, square deck might not be the most inspiring option for a modern, innovative garden. While there's definitely a time and place for a traditional deck, there are plenty of gardens that would benefit from a raised deck.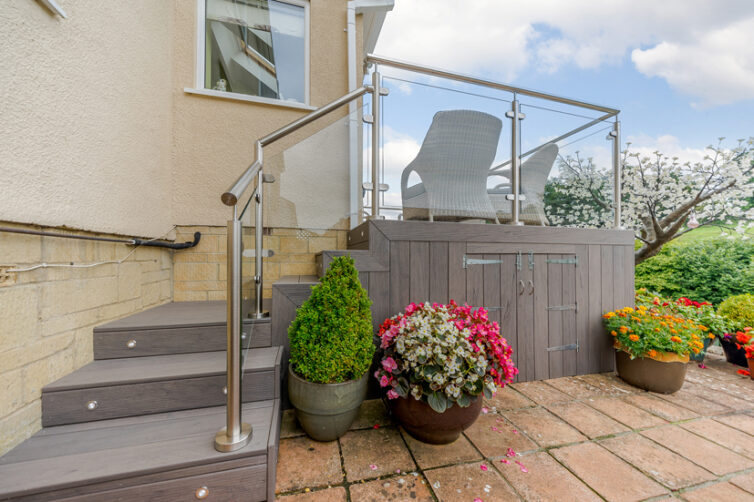 Did you know that splitting your garden over multiple different levels can actually make it appear bigger? Garden designers have been using this decking installation trick for years to help homeowners with small and medium sized gardens make the most of the limited space they have.
Building upwards rather than outwards leaves more space for a new lawn or patio area. You can complete your raised deck with a simple set of composite decking stairs and a stylish glass balustrade for a garden feature that's chic and space-saving.
Seating Area
Another way to use your composite decking in an innovative way is to create a bold and beautiful seating area. One of the problems that people come across when they have a metal or wooden seating area is that water can damage it over time.
Metal seats rust and wooden seats can flake and rot, meaning you'll spend more time than you'd bargained for doing repair (if you don't give up and throw the seats out completely!)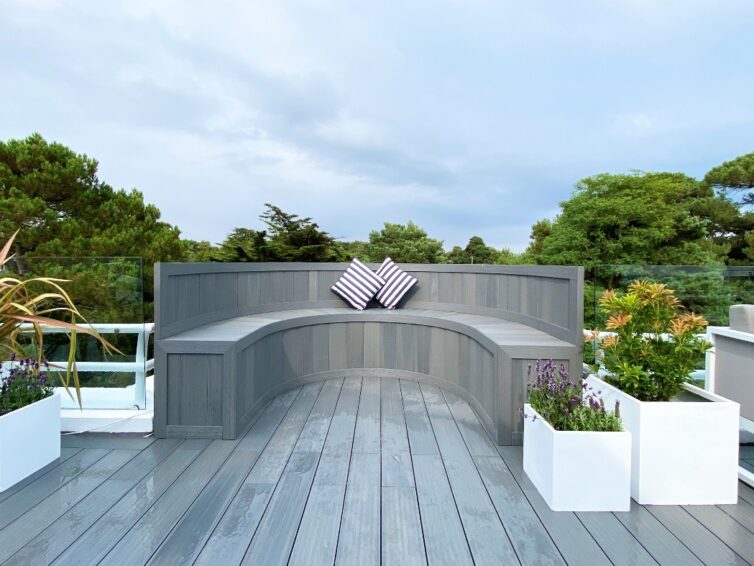 As we've mentioned, composite decking is highly water-resistant and has a protective cap that helps make it far more durable than alternative materials like wood and metal. This is why it's such a great material to use for a seating area. 
To make your composite decking seating area extra comfortable, we'd recommend investing in some waterproof cushions and a fire pit, perfect for the autumn/winter months ahead.
Planters
Our third and final recommendation for using your composite decking in a unique way is to build a garden planter. Let's be honest, you can never have too many plants in your garden, so why not take the opportunity to add a few more?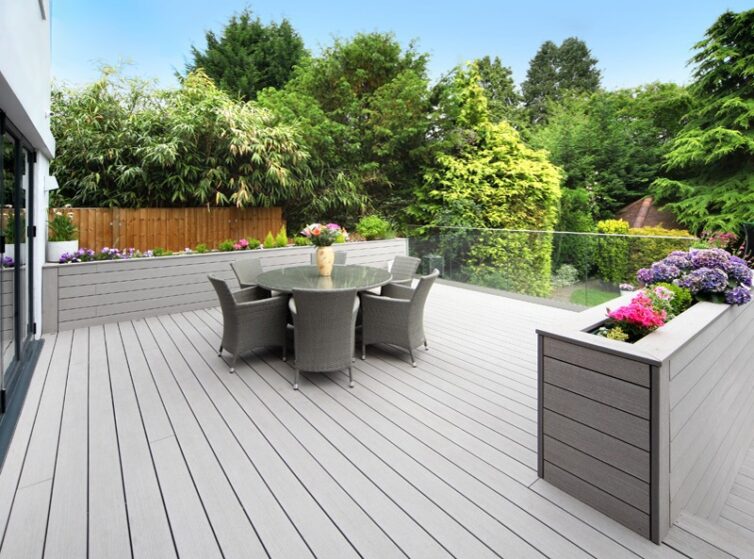 We love the way that garden planters look, especially when they're built seamlessly into a pre-existing deck. Alternatively, create your composite decking planter in a contrasting colour for an even bolder look. Some of the best plants to add to your new planter include, coral bells, begonia, and nemesia (although there's hundreds of different plants you can choose from). 
Hopefully these ideas will help you create a garden that's a little out of the ordinary. By choosing composite decking, you can be confident that your new garden is built to last!