For many teenagers their room reflects their individual style and identity. Rugs can easily achieve this.
Teenagers no longer want their bedroom to contain items from when they were younger, or their parent's style, but with the rate teenagers change what they're into, it could work out expensive to repeatedly redecorate their whole bedrooms.
That's why accessories like rugs are the perfect item to add that extra bit of colour and style to a teenager's bedroom. When they grow out of it, the rug can easily be replaced with the latest design.
---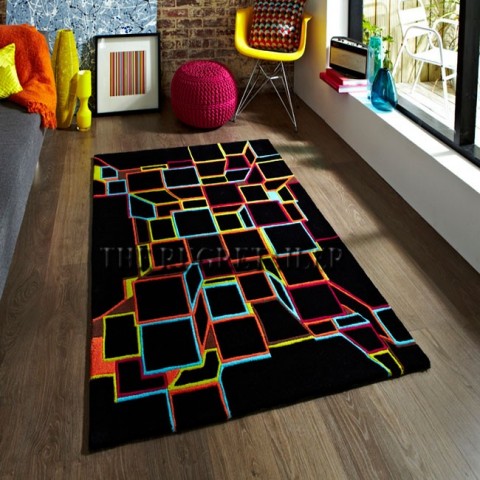 Black Rug With Neon 3D Block Designs – Source
---
DIY Painted Rugs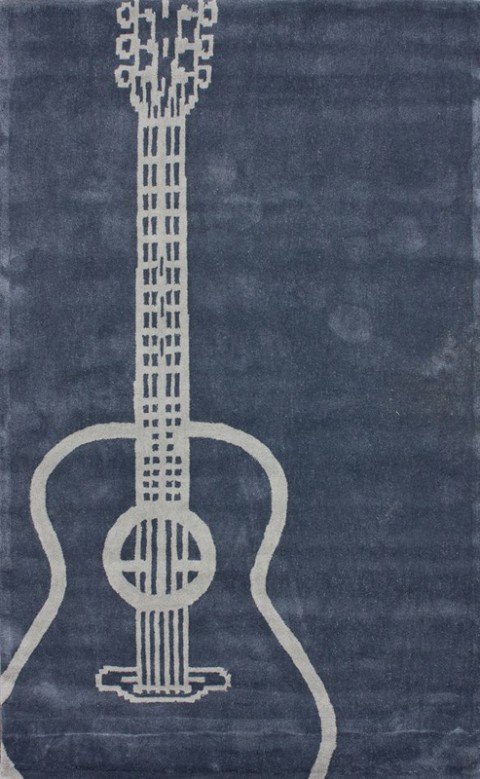 Guitar Painted On Grey Rug – Source
---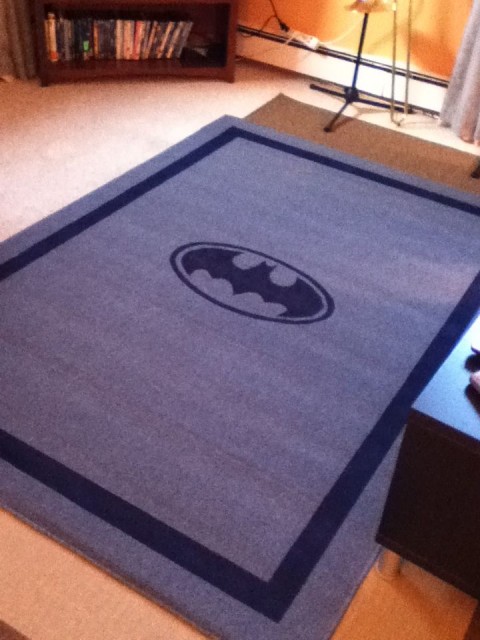 DIY Painted Batman Rug – Source
---
A plain rug can be up-cycled into a new one with a bit of imagination and some paint. This is a great guide as to how easy it can be to redesign a rug with paint: How to paint a rug.
---
Fashion Rugs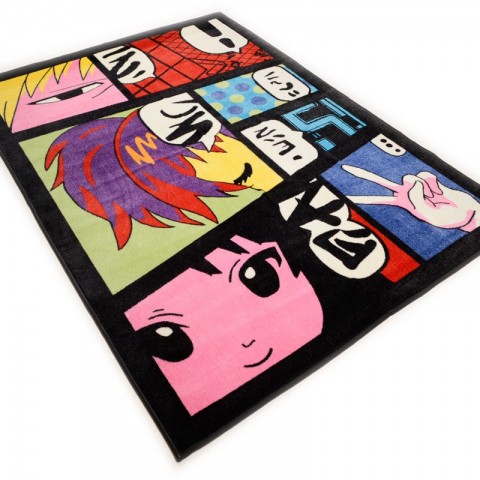 Manga Rug – Source
---

Kidz Streets Rug – Source
Teenagers often identify themselves with their hobbies and interests, be it Anime/Manga comics and films, or urban sports like Skateboarding and BMXing. These rugs are a way for them to incorporate their hobbies and interests into the design of their rooms.
---
Multicoloured Rugs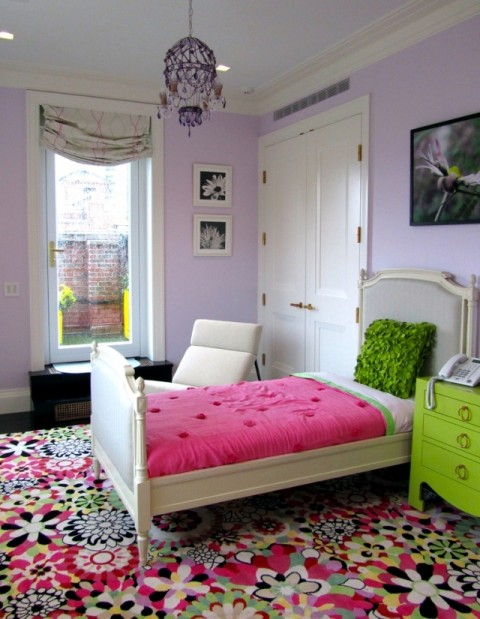 Large, Bright Floral Rug – Source
---

Eclectic Multicoloured Designer Rug – Source
---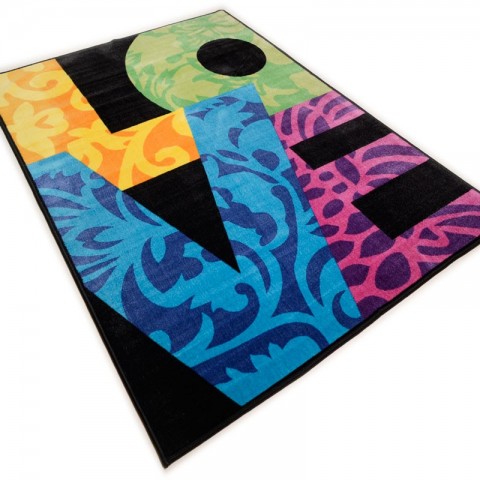 Fashion Rug With Love Designed In Bold Lettering – Source
---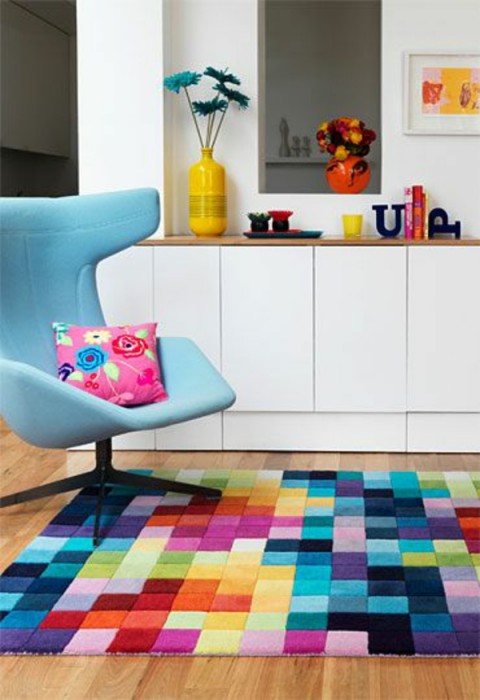 Colour Swatch Rug – Source
---
Multicoloured rugs can be fashionable, vibrant, stylish and a real centerpiece in any young persons room.
---
Block Coloured Rugs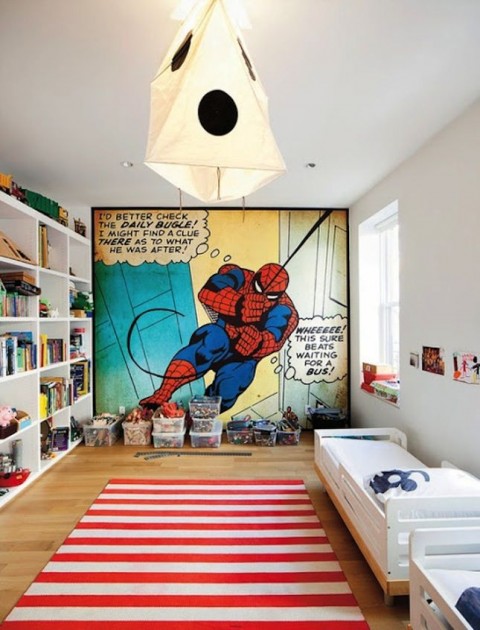 Red and White Striped Rug – Source
---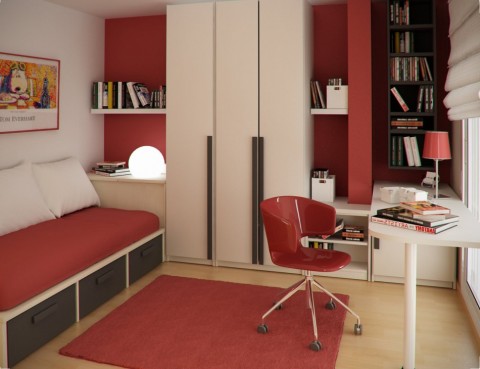 Red Rug – Source
---
A rug doesn't always have to be the central part of a room. Should your teenager want a more subtle styled rug, they can still make their bedroom look modern and in a way that suits their style and tastes. This is done by placing a rug on the floor that pulls together the bolder colours of the room, saving the cost of a full makeover.
---
Thank you for reading our article, please like and share using the buttons below.
---