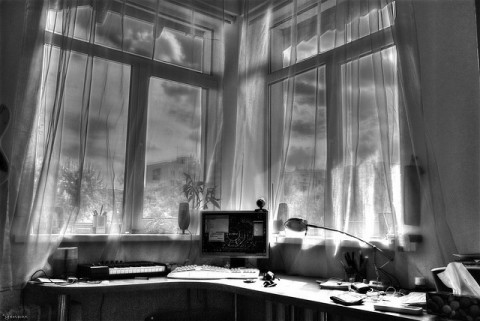 A guide on how to get your home connected to the internet.
As the world changes, we find ourselves increasingly reliant on technology. Indeed, various media outlets have recently suggested that prospective homebuyers are not only taking factors such as schools and transport links into account, but also checking their desired area for broadband speed. With so many home broadband packages now available, it can be a bit of a jungle out there. Here are a few tips to ensure connecting to the internet is as painless as possible.
Do your research
Sounds obvious, perhaps, but don't allow yourself to be swayed by a snappy TV commercial. Compare the TV and broadband packages that companies are offering in your own time, and remember that brand names don't always equal quality.
Decide what you need
Factors you may wish to consider prior to set-up will almost certainly include the following:
Speed – what speed do you require? if speed is important to you, go with home rather than mobile broadband
Multiple users – if you want multiple computers to avail of the same connection, then home broadband is by far the best option
Length of contract – some suppliers may oblige you to remain contracted for anything up to 24 months
Download allowance – you know how much you need your computer but be warned: your download allowance is bound to have an impact on price
Freebies – if money's tight, it's probably worth seeing what you can get included as part of your deal
Should I think about getting a broadband bundle?
There are advantages and disadvantages to going with a single provider for home broadband packages. Let's start with the former. Simply, it's by far the most cost-effective way of getting connected, to say nothing of managing your accounts. The cheapest deals available, are likely to be bundles that encompass either broadband and a phone line or broadband, phone and wireless TV. Moreover, if your equipment comes as part of a package, it's liable to be of the same standard, which will help you both to save money and to optimise your network. So what are the drawbacks of a bundle? Well, the most obvious is that it may prevent you from getting the most suitable service for your needs. A second potential drawback is that although there are now various regulations in place, it can still be difficult to switch provider. Always be careful to read the small print.
Set-up
Setting your home system up is not the nightmare it could be. Most providers will send an engineer to install your service; and the internet (once you're connected) has a number of user-friendly sites that can take you step-by-step through any difficulties you might encounter. And if you're really stumped, you can always look at the manual!
Image by ŶΣŅΡǾΧ used under the Creative Commons license.