If you need extra space but don't want to move, extending your property is the way forward.
You can extend up into the roof, down into the basement or out into the garden, but the extension doesn't have to be made of plain, ordinary bricks.
The reason I've chosen the following images, is due the focal point being the glass, be it large windows or doors, they really open up the properties and give many older houses a stunning contemporary and modern look.
---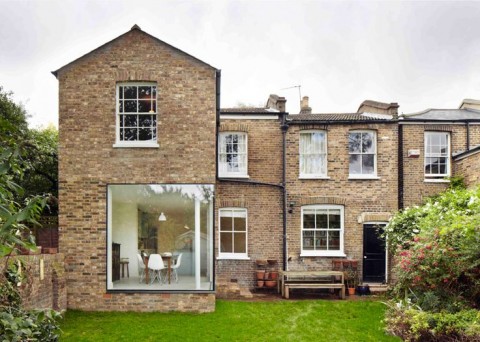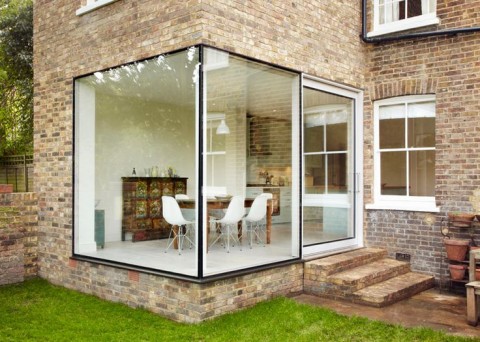 Image Source
By using key elements from the existing structure,  such as the original brickwork and windows, this brick and glass built conservatory by Cousins and Cousins in Hackney, East London, blends seamlessly with the original building.
The large glass windows then becomes a focal point connecting the outside with the interior and vice versa.
---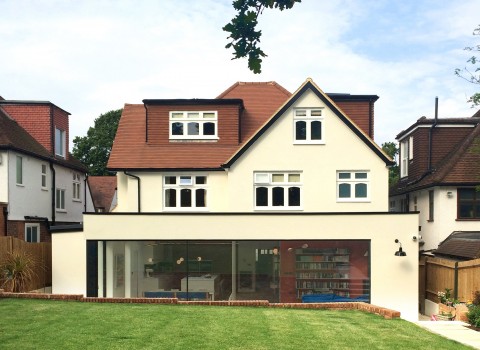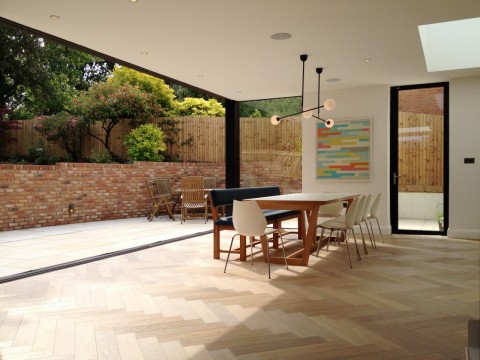 Image Source
The amazing quality about many of the glass extensions is that the doors are made out of huge sheets of glass, but due to modern technology the frames are still able to support the glass and open the doors with ease.
Should you need to pop outside without opening such a large glass door, then the aluminium framed casement side door designed by IQ Aluminium for The Design, by 2PM Architects, is a discrete and clever design feature.
---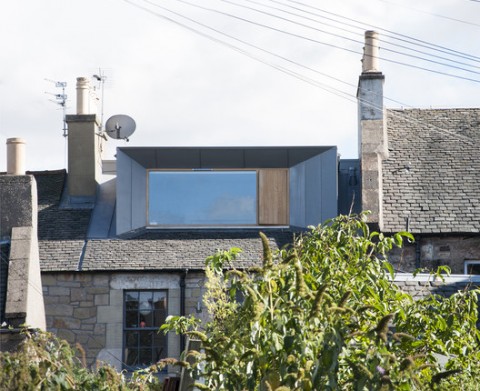 Image Source
Brave design by Konishi Gaffney Architects – Regency dorma within a conservation area of the City of Edinburgh.
---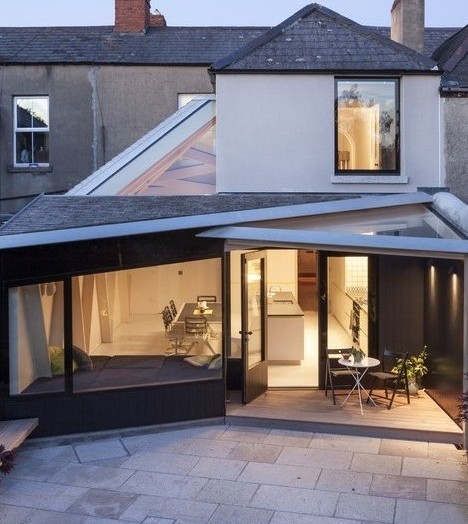 Image Source
Really unique extension by NOJI Architects, attached to what otherwise would of looked like a normal terrace house.
The inside of the extension looks pretty amazing too. Full of contemporary geometric shapes to support the structure, they could of just boarded over the interior, but too incorporate it into the design is a brilliant idea.
---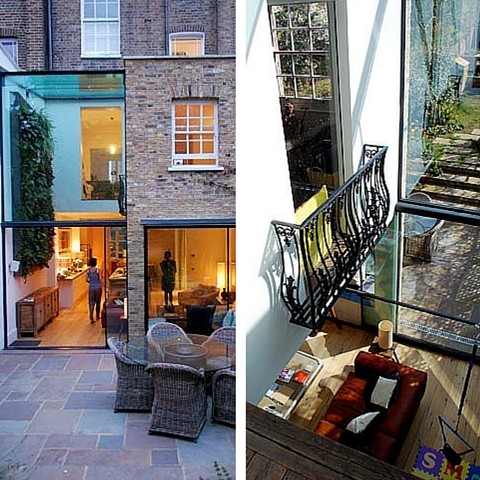 Image Source
Archplan Architects dug into the basement and extended out to transform this Primrose Hill terrace house in North London, to create a light and open living space.
To see further images of the stunning interior click here.
---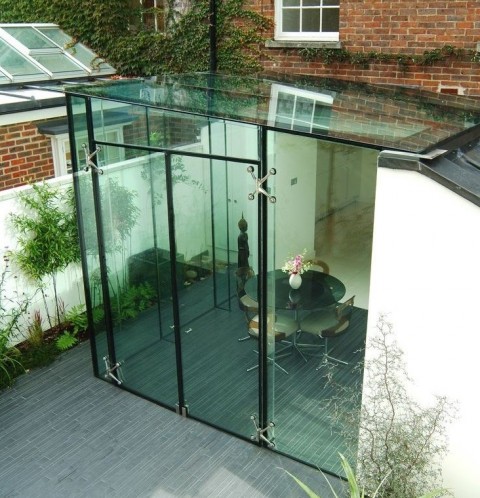 Image Source
Although this extension by John Onken architects is small in size, it still makes a large impact by adding a sense of contemporary style and class to this beautiful cottage.
---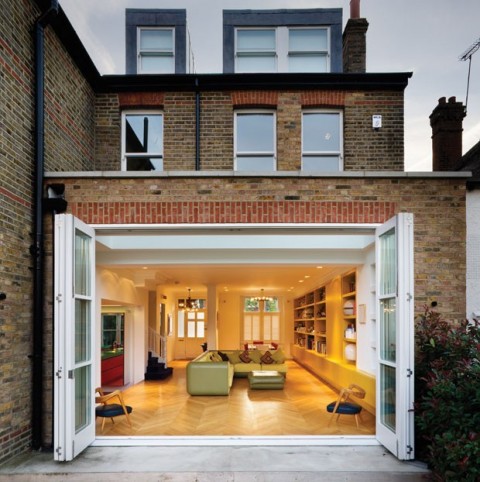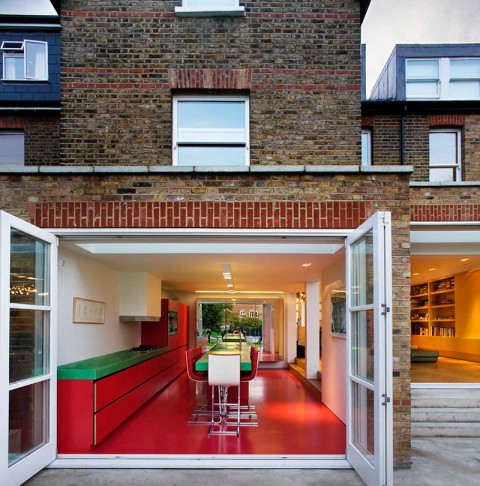 Image Source
If you're not looking to fit large pains of glass or large patio doors, the other option could be bi folding doors. They come in wood or metal and have the ability to really open up a room.
When designed right, once bi folding doors are opened they help give a sense that the interior and exterior are one.
The architect Andy Martin at AMA transformed the Edwardian family  home in West London into a stunning work of art, if you would like to see further images click here.
---
Main Image Source
The main image is an extension including huge sliding glass doors, designed by Gregory Phillips on his own home in East Finchley, which won the 2008 Daily Telegraph homebuilding and renovating award for best extension/remodel.
---