Are you looking to redesign your dining room in time for Christmas?
Often at this time of year people start worrying how they're going to fit all their friends and family around the dining table for Christmas dinner.
Then they start worrying if the room is fit for guests.
The first questions you may want to ask yourself is whether you're looking to redesign your whole dining room, or just wanting to add a new dining table.
You may also find that all you need is a fresh coat of paint and some carefully placed accessories to transform a room, but if your table fits six people and you have ten guests over for Christmas dinner, just decorating will not solve the problem.
With so many stunning dining tables and interior design ideas out there, we thought we'd put together ten of our favourite, to give you some inspiration during this busy time of year.
French Shabby Chic Dining Room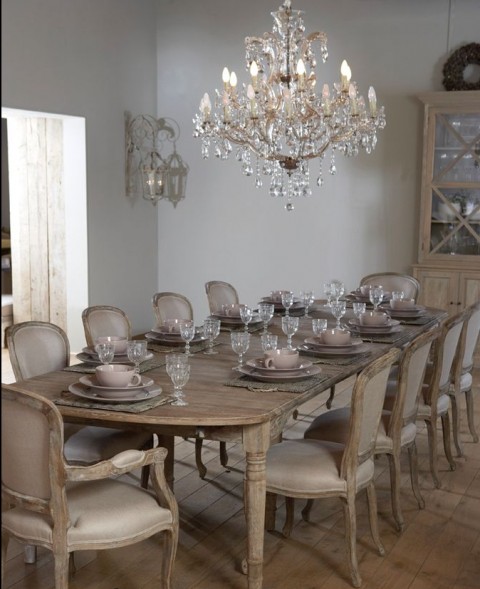 Image Source
The love for French inspired Shabby Chic furniture is still going strong. This look can add character and a touch of opulence, which is a great look to aspire to if your looking for a stylish Christmas.
Large Square Dining Table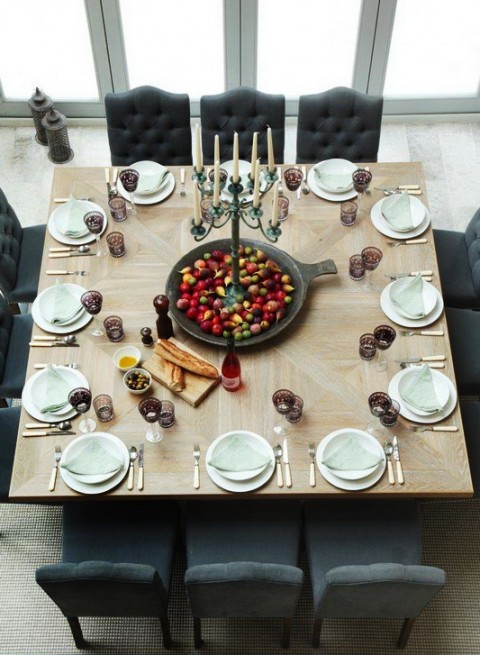 Image Source
A square dining table can be a tough design choice to work into a room, but if you can achieve it it's well worth the effort, as it makes for a great entertaining space.
Rustic With A Mid-Century Mix Dining Room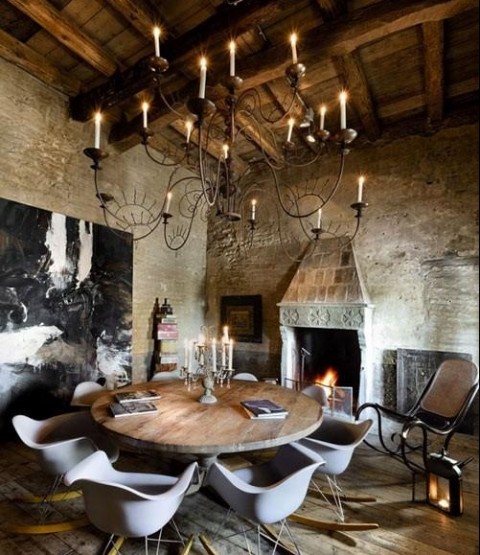 Image Source
A brave mix between the rustic charms of the room and the stunning rustic furniture work surprisingly well with the replica Eames Mid-century rocking chairs.
Large Round Dining Table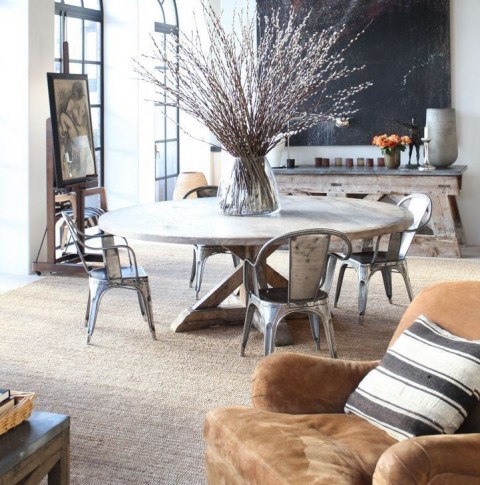 Image Source
My favourite design is a round table, it may take up a larger area of the room, but just like the square table the accessibility for each guest to talk to each other and feel included is perfect for socialising.
Unfortunately the space for placing all the food can be a bit limited with a round dining table, but there are many dining room ideas that can help accommodate this.
For example a sideboard to place plates of food onto, and a display unit to keep all the special Christmas Crockery, plus they also added to the interior design of the room.
Minimalist Dining Room

Image Source
When space is an issue and your dining table can't be placed in a separate room, a minimal design can work really well.
Long Oval Dining Room Table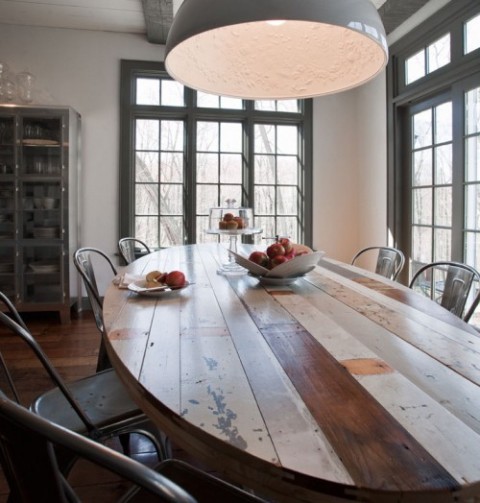 Image Source
An oval long table has the benefit of seating many people, plus it has the charm of the round table by helping people feel more connected – the best of both worlds.
Minimalist Country Dining Room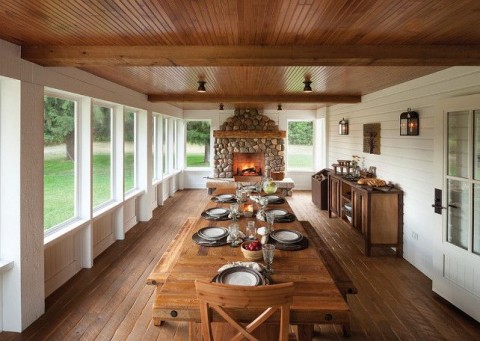 Image Source
There's very little in this dining room, as it's all about letting nature in; with an open fire, abundance of wood and stunning views.
It's easy to imagine how magical it would be at Christmas, especially if it were to snow outside.
Long Retangular Dining Room Table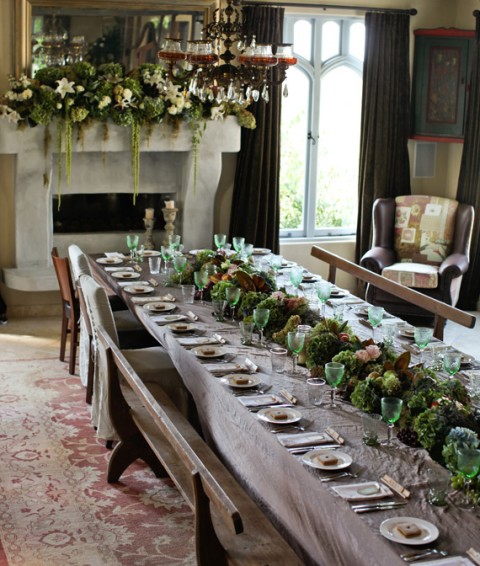 Image Source
If you've invited a large number of people round for Christmas dinner, a long rectangle table would be the ideal shape and size.
Not only does this style and size of table allow for more crockery to be placed upon it, it also allows for more people to fit around the table – especially when benches are used to seat your guests.
I personally would  use a seating plan when hosting for a large group of people, and especially when using a long rectangular dining table, as guests at one end of the table may not feel as comfortable if they only know guests at the other end of the table.
Christmas Table Decorations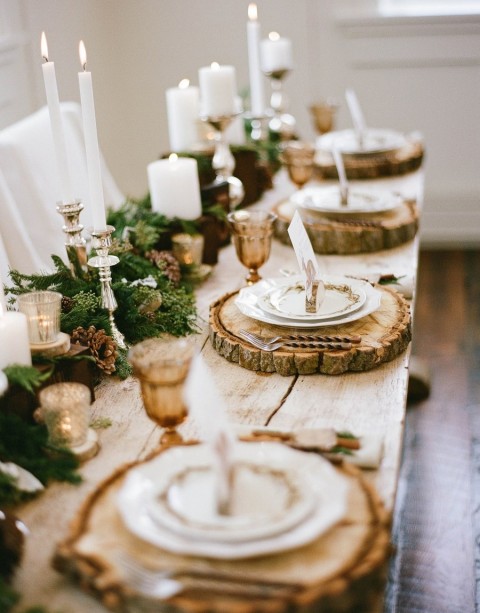 Image Source
If your unable to change much in your dining room this Christmas, the easiest way to make a difference is to add Christmas decorations to the dining table.
Main Image Source