Skirting has recently become an important feature to consider in the interior design of a house. As a result, a lot of skirting profiles are emerging to become trends in the business.
Are you thinking of what skirting direction to follow in 2020? Read on for the most popular skirting profiles predicted for 2020.
What is Skirting?
In case you're just hearing the word for the first time, Skirting is a board used to cover the border between the interior wall and the floor.
Apart from its aesthetical purposes, skirting also serves to cover irregular edges, hide exposed cables and electrical wiring, cover the gap between the floor and the wall, and prevent furniture from scratching the wall.
As trends go, these are the most popular skirting profiles predicted and approved by an Australian based Skirting Manufacturer:
Simple Skirting Profile
As the name suggests, simple skirting profiles are simple and modest. Some designs in this category include the pencil skirting board and the square MDF skirting board. Both models are straightforward and plain, and not in any way, very decorative.
Regardless of their lack of aesthetic beauty, simple skirting profile design remains relevant in 2020, mainly because of its versatility and straight edges. Its lack of special features makes it a fit for almost any type of interior.
Furthermore, these designs are one of the cheapest to maintain and clean. Hence, it's the automatic first choice for most interior designers or homeowners looking for something simple.
Ageless Skirting boards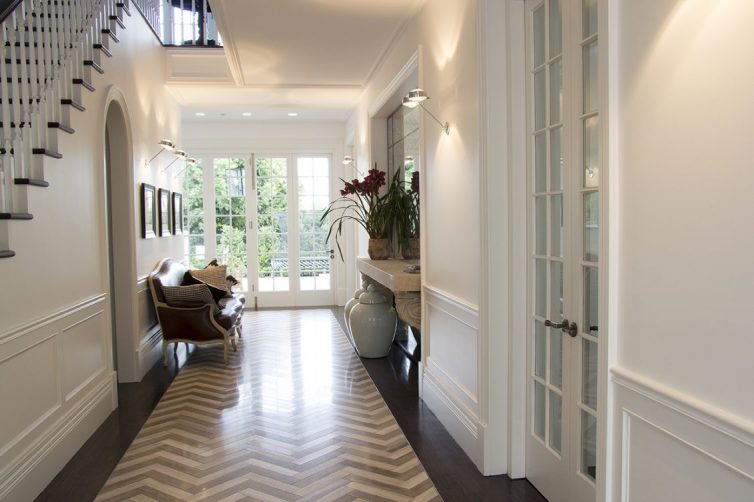 This skirting profile has proven to have transcended time and will continue to remain relevant even in 2020. They're traditional, elegant, and simple to install.
The designs in this category include Georgian and Ovolo designs. The Georgian is classic, stylish, and higher than the usual skirting designs. Likewise, the Ovolo is traditional but more straightforward than the Georgian design.
Although conventional in looks, the Ovolo design can also be used in modern interiors, making it a top choice for both traditionalists and contemporaries.
Modern Skirting
This profile embraces everything modern, classic, and contemporary. The boards used are usually very trim and proper, yet simple in design. For modern profiles, the goal is simple and minimal, and this particular trend is here to stay.
Modern Skirting designs are shorter compared to traditional design, though you can also go for something higher, depending on what you want.
If you're looking for higher design, stepped 2 MDF skirting board is one of the best choices to go. This design comes with a two-step design at identical heights, and what's more, it is also modern in looks!
One of the noticeable trends in modern profiles is color acceptance. In the past, white was the most dominant color when it comes to skirting boards. However, a noticeable trend has emerged that embraces not only alternatives but also welcomes bold and colorful tones.
Grooved Profile
Another skirting trend to watch out for in 2020 is the Grooved profile. Grooved designs are the in-thing in modern skirting, and it doesn't look like it's going anywhere soon.
There are various options to choose from in this profile. For instance, the square grooved design or the double grooved design.
This profile comes with a lot of advantages, such as simplicity, easy maintenance routine, and installation, seamless finish look, etc.
High Skirting boards
High Skirting profiles are beginning to gain attention in interior design, something to continue watching out for in 2020. In the past, higher skirt boards mean higher bills, but today, you can have your skirt boards as high as you want without necessarily breaking the bank.
So, do you love high skirting boards? Then, you can go right ahead and get them. Apparently, they're something to watch out for in 2020!
Coloured Skirting Boards
2019 was the year of bold and daring colors in interior design, and this trend will remain at least in the nearest future. In 2020, we're expecting to see more colorful skirting in interior designs.
In the past, plain white skirting boards were the order of the day.
Today, however, times have changed, new trends are setting in, and colors are one popular way of drawing attention to your skirting boards and, ultimately, your interior design.
Conclusion
The shape and skirting profile you choose ultimately depends on your personal preference. As shown in this article, your skirting options are quite limitless.
However, if you're looking for what the coming new year has to offer, then the skirting profiles listed in this article are predicted to be the major skirting trends come 2020.