We've spotted a new trend emerging recently: pink kitchens! You'll find the shade being used everywhere in the room, from splashback tiles to appliances.  We're seeing an assortment of hues too, from bold and punchy to barely there.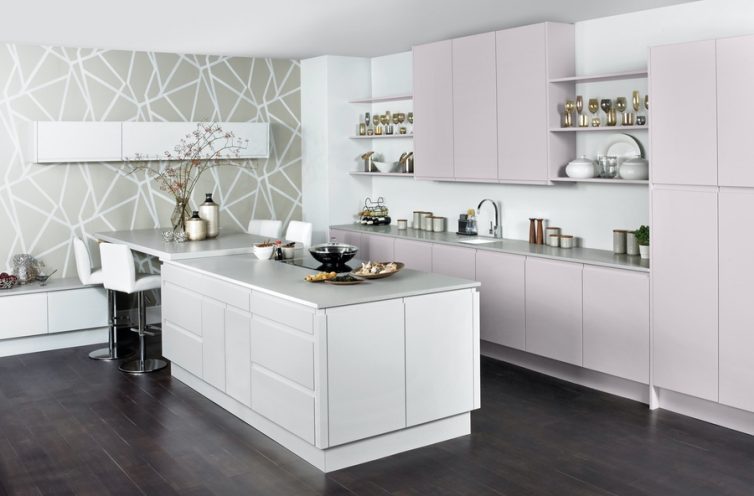 Stay ahead of the curve trend-wise and use pink in your kitchen before it goes mainstream. There's plenty of inspiration below to help you achieve the look in your home.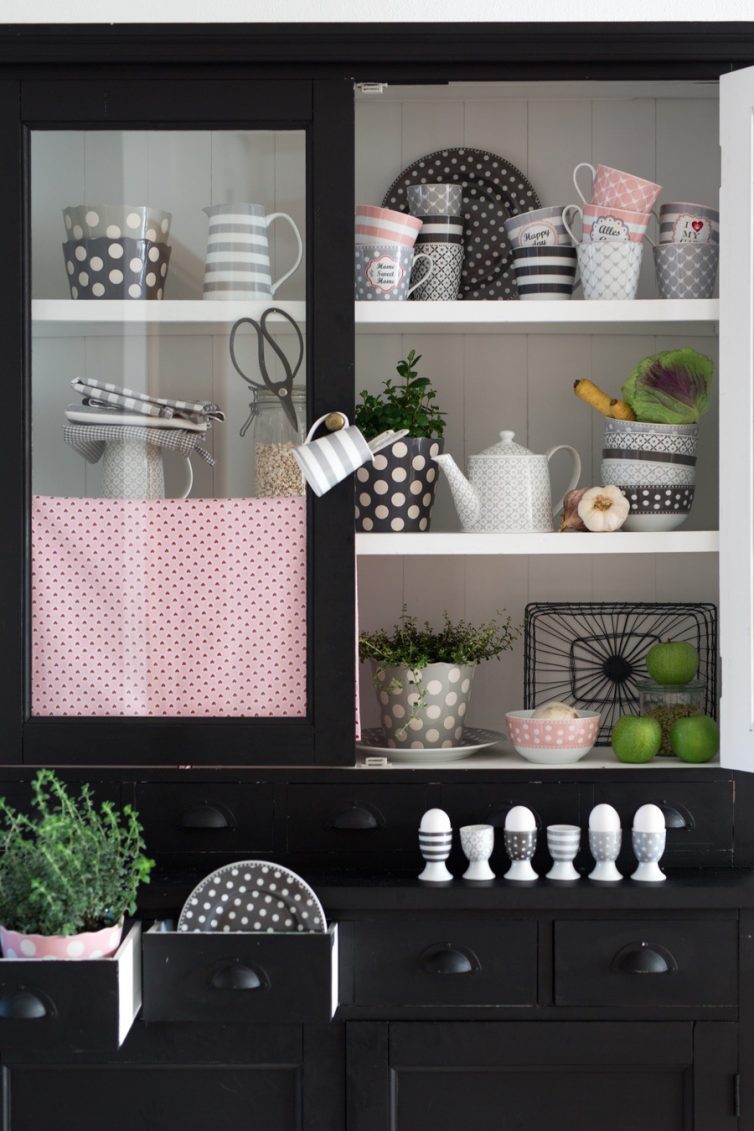 Which shade of pink should I use in my kitchen?
As colours impact our moods, it makes sense to surround ourselves with shades that lift our spirits and brighten our spaces.  Who could feel sad in a room bursting with hot pink, magenta or fuchsia?
Light, powdery shades of rose and blush invoke feelings of femininity, romance and dreaminess.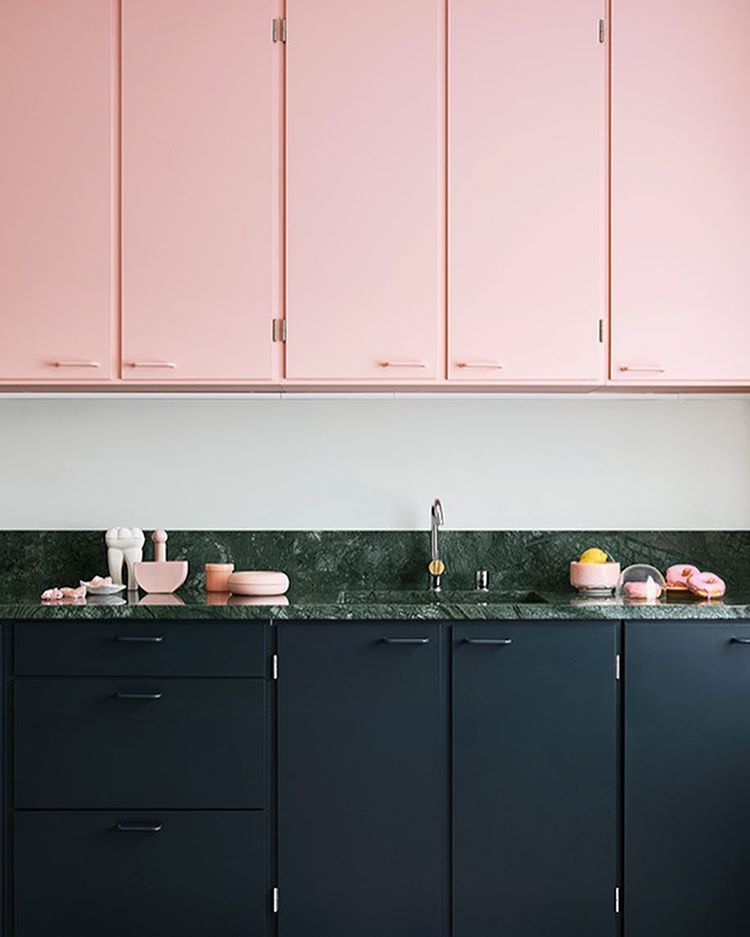 A nude shade with a warm pink undertone will create a sophisticated look, plus it'll create a warm and welcoming space.  Mix with sleek units, grey accessories and silver-tone metallics for a thoroughly modern feel.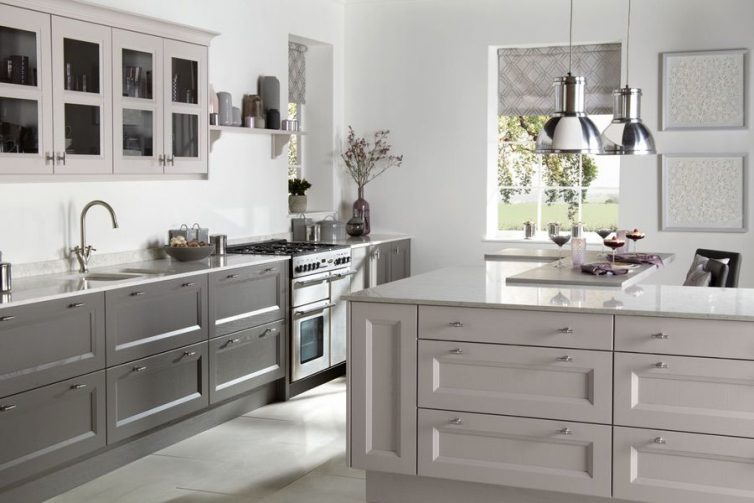 Dark and dusky shades of pink create moody, yet elegant spaces.  Pair with black and grey to create luxurious, indulgent spaces.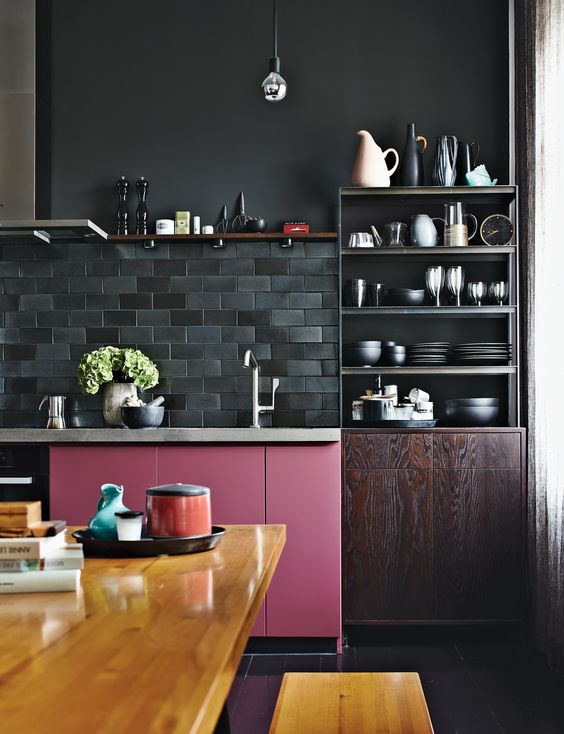 THINK PINK – where to use the colour in your kitchen:
PINK APPLIANCES: 
Incorporate the theme into your kitchen with a set of matching pink appliances.  We love this retro-style set by SMEG.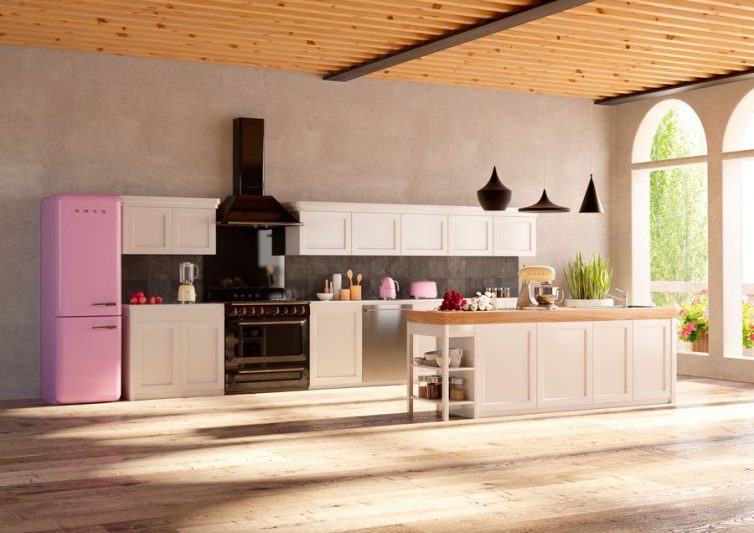 You can buy the matching set, which includes a cooker range, fridge, toaster and kettle.   If you have an unlimited budget, you can also buy the coordinating blender, food mixer and citrus juicer!
PINK WALL PAINT:
You could update your kitchen by giving the walls a lick of paint in your favourite hue.  We love 'Antoinette' by Annie Sloan (pictured below).  It's a decorative chalk paint in a pale pink shade that is soft and dusky.  Sloan sought inspiration from the decorative pieces and interiors of 18th Century France. Back then, the finest red earths were mixed with white to make a similar colour.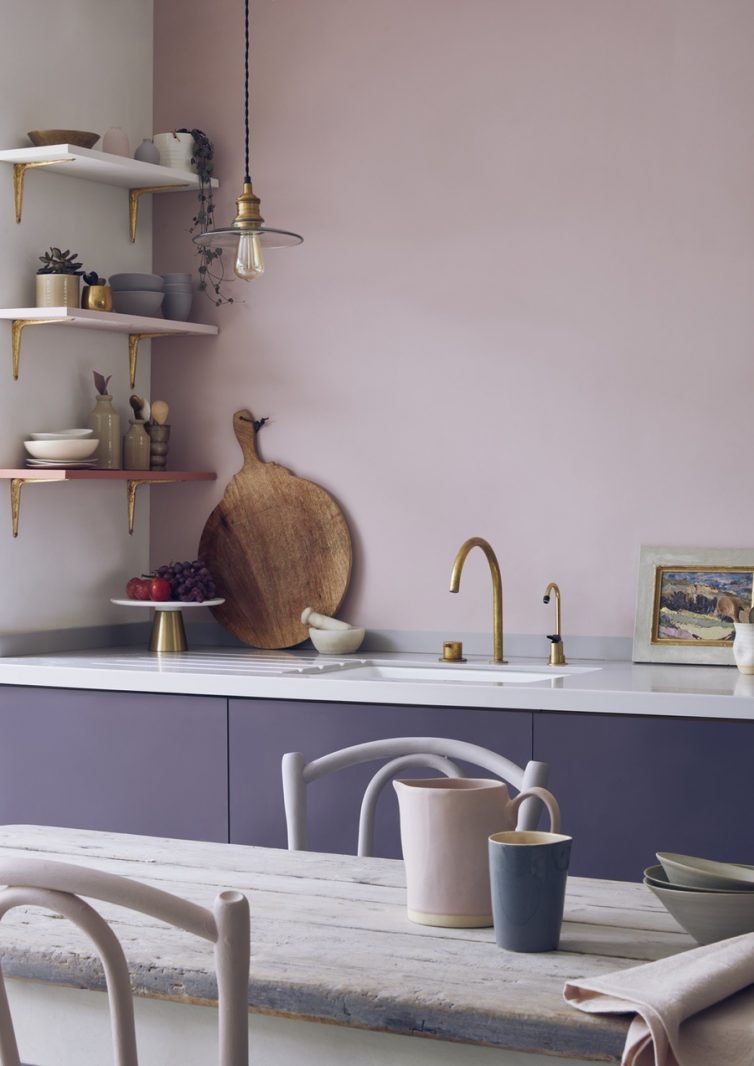 PINK SPLASH BACK TILES:
Who wouldn't love a pink splashback in their kitchen?  These tiles from Claybrook Studio are handmade in south-west Italy by a small artisanal family business.  Bellissimo!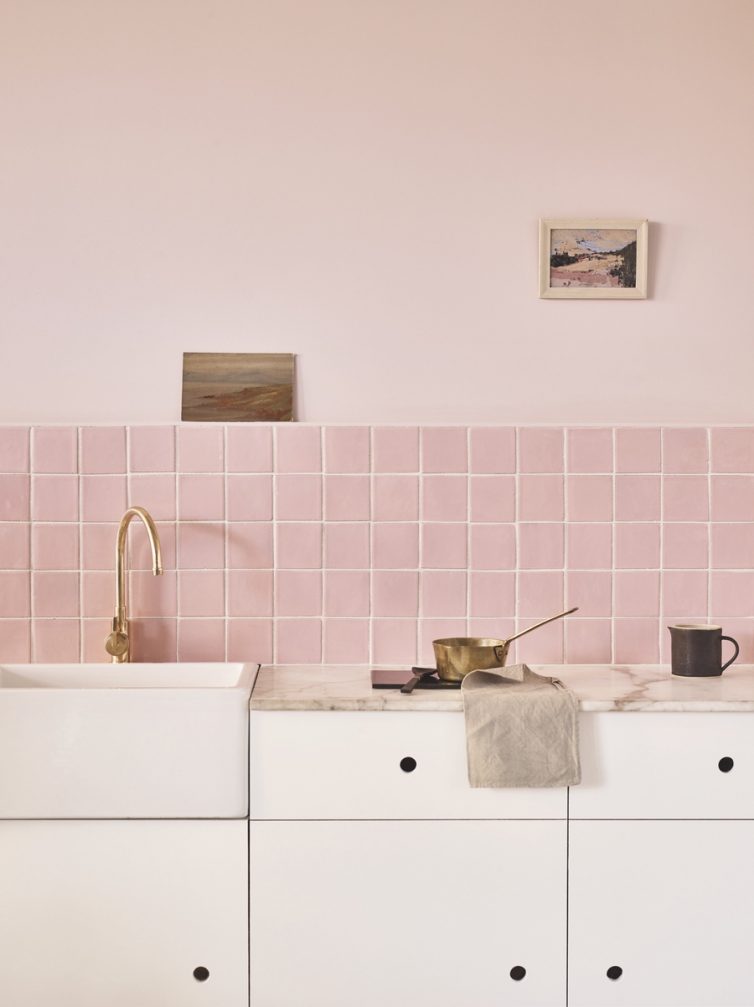 PINK KITCHEN CABINETS:
Today, it's unusual to see coloured cabinets in modern kitchens.  Over the last twenty years, we've cycled through a range of boring trends, including a range of different wood effects, white gloss and the recent favourite, warm grey.   But you couldn't get away from coloured cabinets in the 1950s.   After the war, they were produced cheaply in bright shades like lemon yellow and lime green.  We think colourful cabinets are long overdue a revival, and who could say no to this salmon pink shade by the Swedish company, FUNKISKÖK.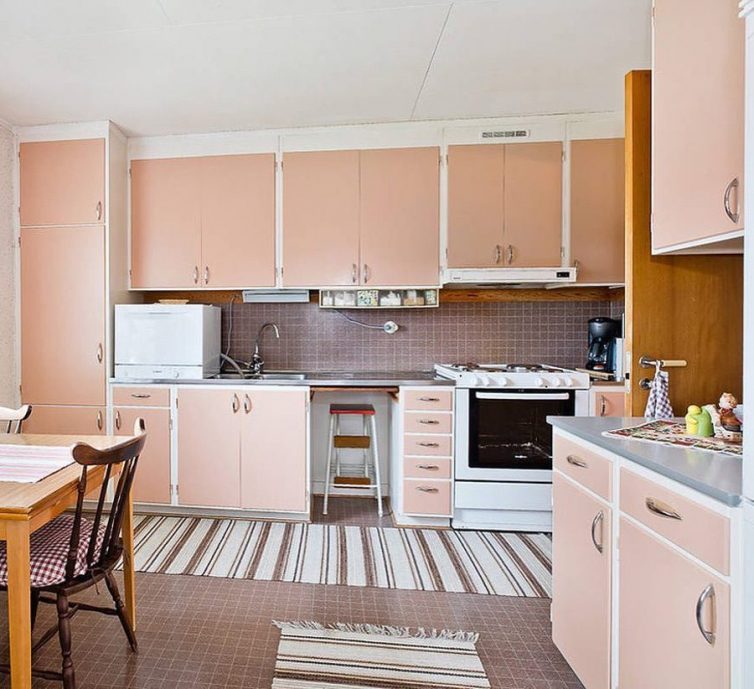 PINK ACCESSORIES:
If you're not brave enough to try pink cabinets, reach for a set of printed accessories to cheer up your kitchen instead.  Oven gloves, tea towels and tea cosies are the easiest way to incorporate vivid pink colours into your kitchen – plus they can be changed to suit the season.  We love these cheery flamingos from Sara Miller London (pictured below).