American colour company Pantone has selected "universal favourite" Classic Blue, or Pantone 19-4052, as its colour of the year for 2020.
Pantone colour of the year sets the mood for the year ahead. Pantone describes classic blue as
"a reassuring presence instilling clam, confidence and connection"
2020 is set to be the year of relaxation (thank goodness!). Blue is a colour often associated with tranquillity, perhaps because of its connection with the sky and sea. The colour blue has been shown to decrease your heart rate and lower blood pressure, so adding some blue into your life might improve your health!
Scroll down to look at some ways we suggest incorporating classic blue into different rooms in your home.
In the Bedroom
As blue is known to be a calming colour, where better to use it than the bedroom? Pantone say classic blue is reminiscent of "the sky at dusk" and the bedroom is where you will mostly be at that time. According to the laws of Feng Shui deep blue in the bedroom can promote better sleep and who doesn't want better sleep in 2020?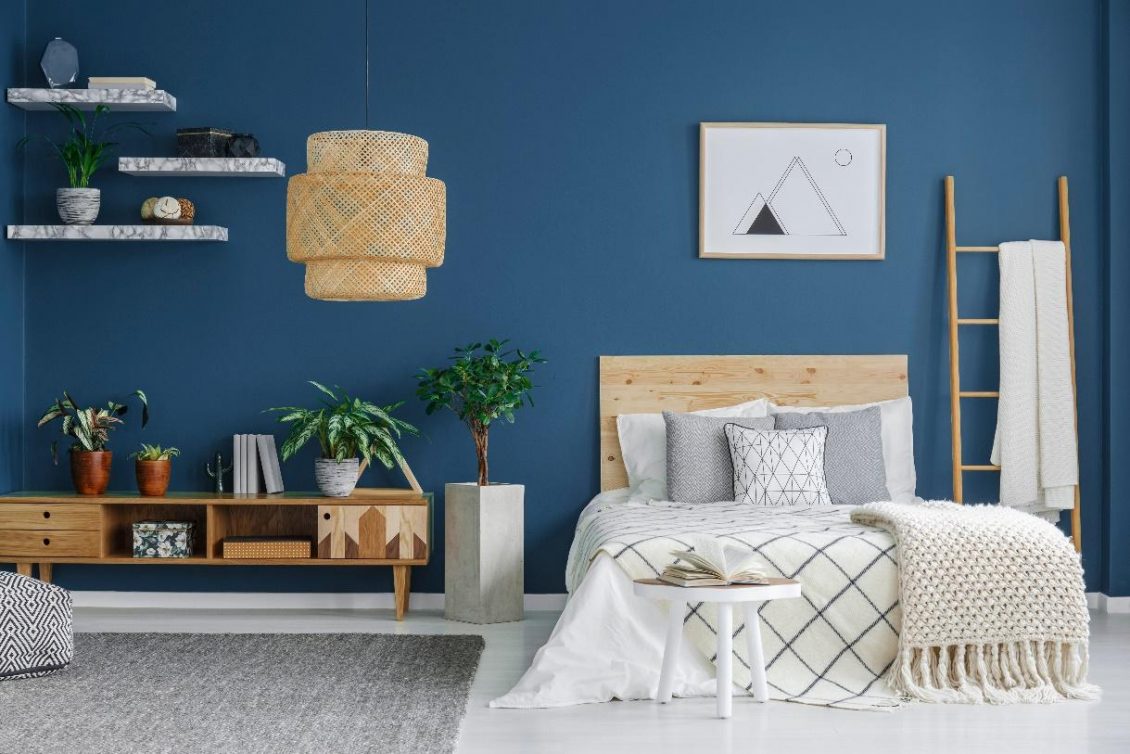 Deeper colours such as blue are known to make spaces seem smaller however, adding a small amount of blue to a room can add depth. We recommend adding Classic blue to a feature wall in the bedroom using quality paint, this will add a sense of drama without making the room seem cramped. A feature wall is also a great way to spruce up a room with little cost.
In the living room
Sometimes when you have existing furnishings it can be hard to find ways to incorporate a new colour. Furniture can be expensive however, so it's worth consider adding new blinds or curtains to a space as a more cost-effective way to breathe new life into your living room. Home furnishers are certainly on the ball when it comes to the colour of the year and the offering is already fantastic.  There's a fantastic selection of classic blue window blind from Terrys Fabrics that could well be the key to transforming your space.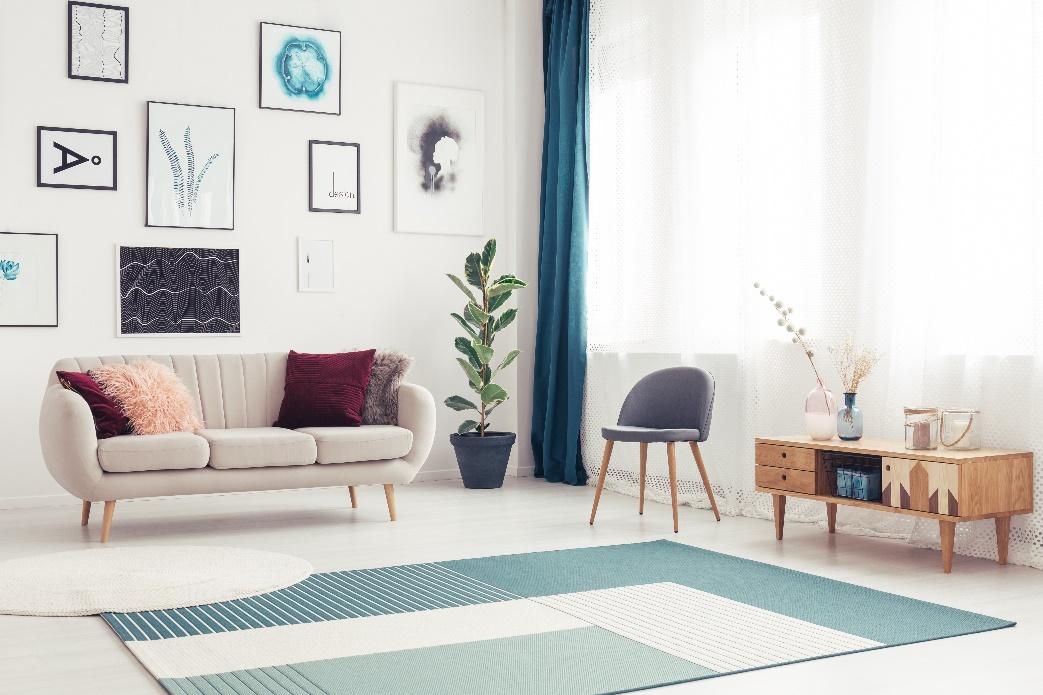 If you're already happy with your existing blinds, why not consider investing in a new statement rug. A rug is also a way to bring new textures and interest into a room, without compromising on light or space.
In the Bathroom
In most bathrooms, the easiest way to add colour is through textiles; think bathmats and towels. Blue really adds a sense of freshness and relaxation which can often be just what you need when you're trying to unwind in the bath.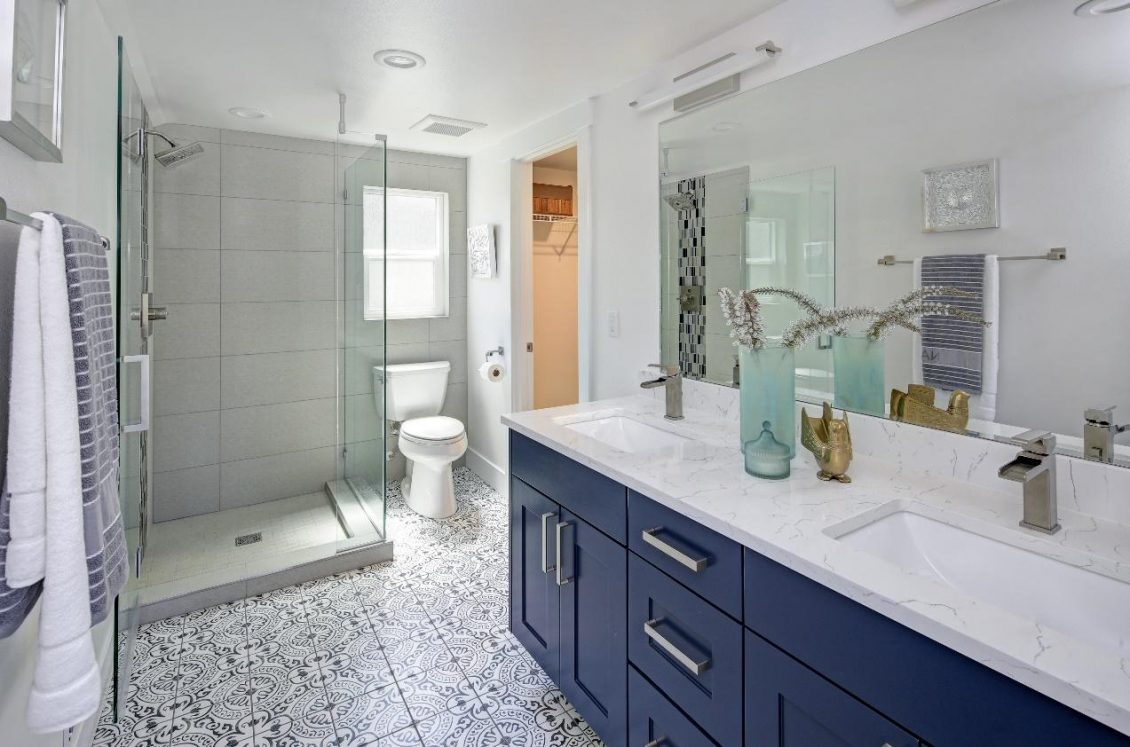 Blue adds both a sense of freshness and cleanliness which are both appropriate attributes to find within a bathroom space. Blue also looks great against gold bathroom accents, such as taps and handles.
The Kitchen
Thanks to its calming properties, blue would be a great addition to the communal and often busy space that is the kitchen. Whilst the majority of us may not be considering a full kitchen revamp, there are a selection of ways that the colour could be easily incorporated.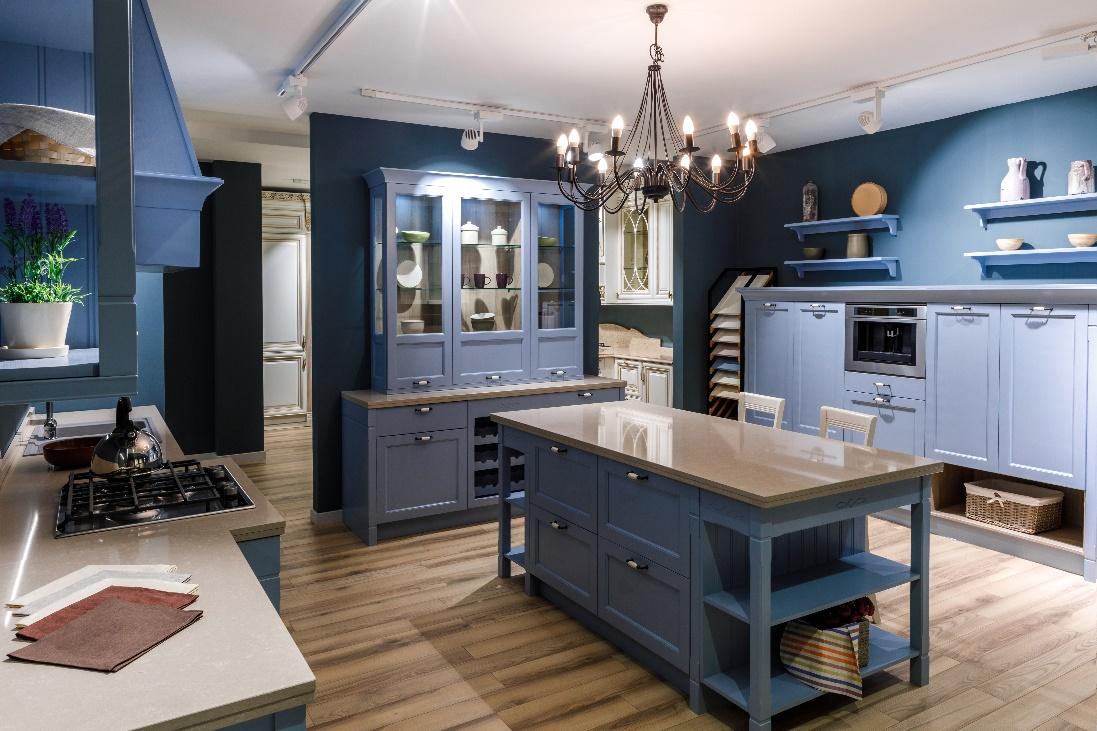 If you're on the market for a DIY job, consider painting your cupboard in your shade of choice. If you'd rather add a nod to the trend, we propose purchasing a few new kitchen accessories. Teas towels, utensil holders and bread bins are all small purchases but can be used in kitchens as accents when chosen in colour.
The Office
The colour blue is said to increase concentration and improve focus, so it makes sense to add some to your home office. Adding some interesting blue wallpaper may entice you into your workspace more readily.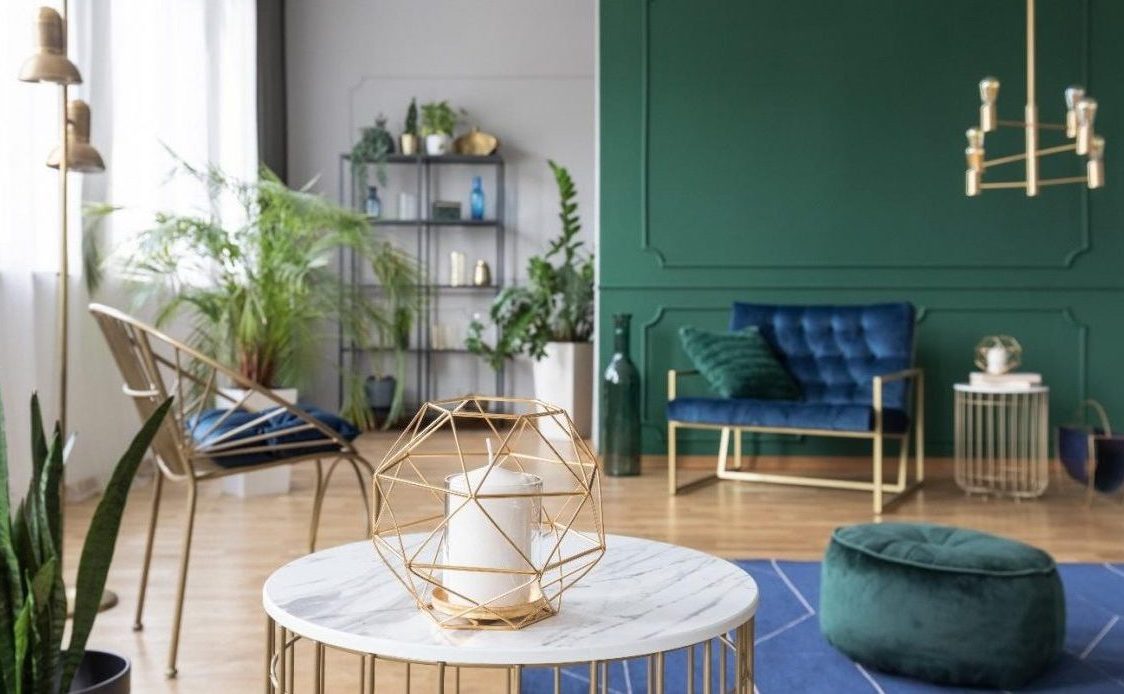 If you want a simpler way to add blue, we recommend some blue office furniture – perhaps a deep blue crushed velvet office chair could be your new statement piece?